Theresa May is gathering her Cabinet at Chequers for a meeting to thrash out the Government's blueprint for Brexit.
– What is happening?
The whole Cabinet will be at the Prime Minister's official country retreat in Buckinghamshire on Friday. The venue offers more privacy than Downing Street, where reporters and photographers can linger outside the black door to No 10.
Ministers will be kept at the mansion until they have reached agreement – dinner will be served and they could talk late into the night.
The Government has to set out what it wants its future relationship with the European Union after Brexit to look like. This includes issues relating to customs and trade which have triggered furious rows within the Tory ranks.
– What's on the table?
Papers circulated to ministers are reported to recommend that the UK should maintain a "common rulebook" with the EU for all goods, including agricultural and food products. This deal "would not allow the UK to accommodate a likely ask from the US in a future trade deal" as the UK would be unable to recognise the US's "array of standards". But Downing Street insisted it was "categorically untrue" that such a package would prevent a deal entirely.
– How has this been received?
Within Eurosceptic circles it has provoked open hostility. Brexit Secretary David Davis is understood to have reservations not only about the plan, but whether Brussels would even consider it. Tory MP Lucy Allan said simply: "This is not Brexit."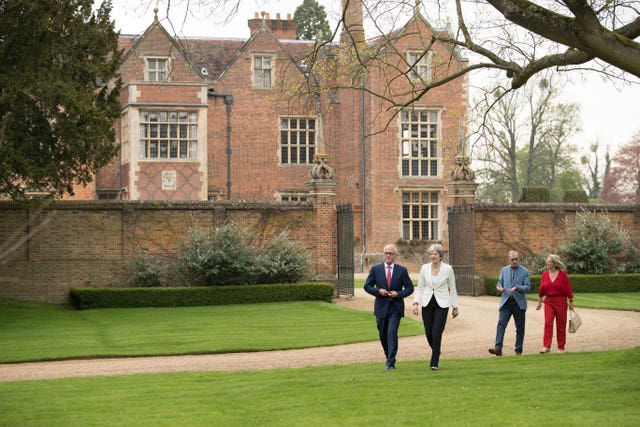 The price for divergence from EU rules and regulations on services is likely to be reduced access for UK-based firms to European markets. The Government hopes this may be offset by growth in markets around the globe.
– Will decisions be reached?
Mrs May has so far managed to hold together the mix of Brexiteers and former Remainers in her Cabinet, but descending from the fence on one side or the other of the debate is likely to strain that fragile truce.
A further slice of Brexit fudge is a possibility, but the Prime Minister has said the Government has "a great opportunity – and a duty" to reach decisions in order to "set an ambitious course to enhance our prosperity and security outside the European Union".
– Could there be resignations?
Tensions are undoubtedly running high. Mr Davis has teetered close to the brink of resignation before and may do so again given his reservations about the plan, while all eyes will be on Foreign Secretary Boris Johnson, the Brexiteers' biggest beast, to see how he responds.
On the other hand, Chancellor Philip Hammond and Business Secretary Greg Clark would resist any Brexit deal which would hit jobs and the economy.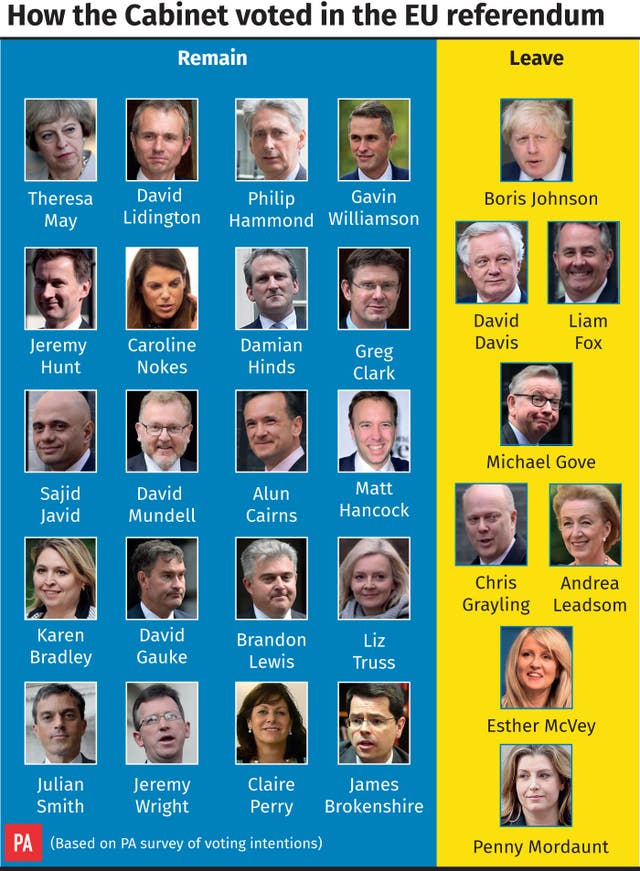 A White Paper setting out the Government's blueprint for Brexit will be published next week. Mrs May wants talks with Brussels to "intensify and accelerate" once it is produced.
EU leaders, who have been frustrated that it has taken the UK Government so long to set out its plan, have called for "realistic and workable" proposals.
Decisions on a deal are expected to be taken at October's EU summit – although there is also the possibility of an emergency meeting in November if agreement cannot be reached.