Krill fishing companies have pledged to voluntarily stop fishing in vast areas around the Antarctic Peninsula to protect wildlife.
Companies which make up 85% of the Antarctic krill industry have also said they will support efforts to create a network of large-scale protected areas in the region, including some where they currently fish.
The move comes after warnings from Greenpeace that the krill fishing industry was "waging a tug-of-war for food" with penguins, seals and whales in the pristine but already-vulnerable Antarctic region.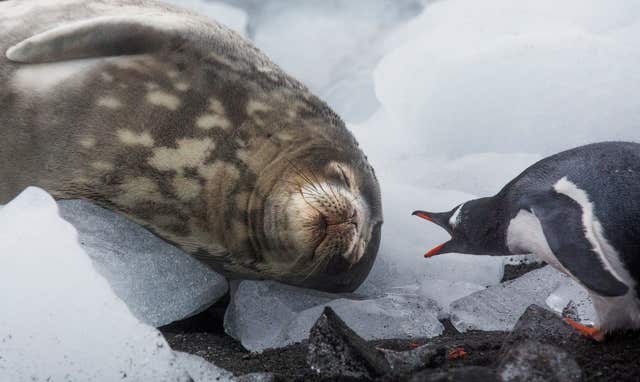 Earlier, Bardem met Environment Secretary Michael Gove to discuss plans for the UK to push for a vast 1.8 million square kilometre Antarctic Ocean sanctuary, which would be the biggest protected area on Earth.
Krill are tiny shrimp-like creatures which are one of the most important in the Antarctic food web, being eaten by species ranging from blue whales to Adelie, emperor and king penguins, elephant and fur seals and albatrosses.
A report from Greenpeace earlier this year warned fishing vessels were recorded near to wildlife feeding grounds and anchoring close to protected areas, and there could be environmental harm from fuel spills and grounding.
Now a group of the largest krill fishing companies, which are members of the Association of Responsible Krill harvesting companies (ARK), is to voluntarily stop fishing in vast areas around the Antarctic Peninsula, including "buffer zones" around breeding colonies of penguins.
From 2020, the companies will observe permanent closure of some environmentally sensitive areas which have been recommended for protection.
They are also backing the scientific and political process for the creation of the network of large-scale marine protected areas in the region.
Kristine Hartmann, executive vice president at Aker BioMarine, the largest krill fishing company in the world, said: "Safeguarding the Antarctic ecosystem in which we operate is part of who we are.
"Our ongoing dialogue with ARK members, scientists and the community of environmental NGOs (non-governmental organisations), including Greenpeace, is what makes additional efforts like this possible.
"We are positive that ARK's commitment will help ensure krill as a sustainable and stable source of healthy omega-3s for the future."
She added: "Through our commitment we are showing that it is possible for no-fish zones and sustainable fisheries to co-exist."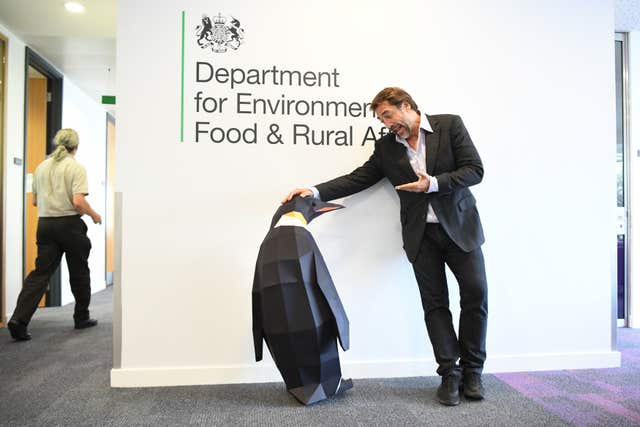 Frida Bengtsson, from Greenpeace, said: "The momentum for protection of the Antarctic's waters and wildlife is snowballing.
"A huge movement of people globally has been joined by scientists, governments, celebrities and now even the companies fishing in the Antarctic.
"This is a bold and progressive move from these krill fishing companies, and we hope to see the remainder of the krill industry follow suit."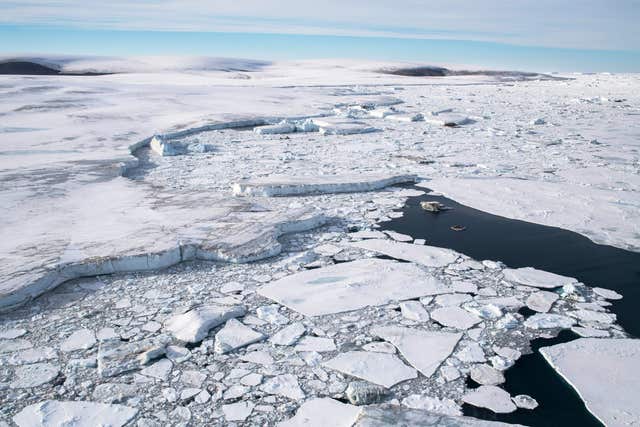 A final decision on the sanctuary will be taken by countries which are part of the Commission for the Conservation of Antarctic Marine Living Resources (CCAMLR), including the UK, in October 2018.
Chris Johnson, WWF Antarctica programme lead, welcomed the initiative by krill companies to voluntarily protect the region and its wildlife.
"A comprehensive and effective network of marine protected areas surrounding the continent – which must include no-take marine sanctuaries – is essential for safeguarding biodiversity and improving sustainable fisheries," he said.