Football fans have been warned not to "overstep the line" during England's World Cup semi-final match.
Police are gearing up for Wednesday's clash against Croatia, hoping to avoid a repeat of the alcohol-fuelled scenes at the weekend when over-excited fans clambered over cars, buses and emergency vehicles.
Chief Superintendent Graeme Openshaw, from Greater Manchester Police, said: "Fans have to strike a balance and we'd ask people not to overstep the line and be respectful of others around them.
"Unfortunately, we are aware that people have been climbing on emergency services vehicles and blocking buses – not only is this dangerous but this is also stopping people from doing an important job."
Nottinghamshire Police warned that as well as an increased presence in the city on Wednesday, a number of other tactics were under discussion including officers potentially applying for banning orders for fans who cause trouble while watching a public showing of the match on television.
This would mean they could not attend any regulated football match for a period of at least three years, and would be stopped from travelling to England games in this country or overseas.
Police forces across the country were inundated with 999 calls following England's victory over Sweden on Saturday, with many receiving more than on New Year's Eve, and West Midlands Police experiencing its busiest ever 24-hour period.
Superintendent Mick Trotman from Hertfordshire Police revealed some questionable 999 calls as he urged members of the public only to use the service in an emergency.
He said: "One member of the public contacted us via 999 to complain they were hot, another called to ask that police attend because a taxi driver wanted his fare paid in advance and one person called to report two large birds seen flying above her house, which she believed were bald eagles."
The National Police Chiefs' Council (NPCC) said 387 football-related incidents were recorded at the weekend, mostly alcohol-related disorder.
Its Lead for Football Policing Deputy Chief Constable Mark Roberts, said: "There is absolutely no excuse for this type of senseless behaviour. Emergency services resources are already stretched."
There have been 1,086 football-related incidents since the tournament began, including 226 of domestic abuse. A total of 230 arrests have been made.
The incidents over the weekend included:
– an ambulance car being smashed up when fans jumped on it near London Bridge
– a man jumping off the roof of a double decker bus and smashing through the roof of a bus shelter in Clapham
– disorder in Northampton that caused roads to be closed
– hundreds of people blocking a street in Leicestershire and letting off flares
– crowds blocking roads in Southampton and people climbing on top of buses
– disruption in Bridlington, Hull and Cleethorpes as people climbed on bus shelters and vehicles
– a taxi being smashed up in Nottingham.
Police have issued CCTV images of two men suspected of climbing onto the taxi in Nottingham's Old Market Square on Saturday, smashing the windscreen and sunroof.
Witnesses said the driver, who was not injured, was still inside the car when the vandalism started.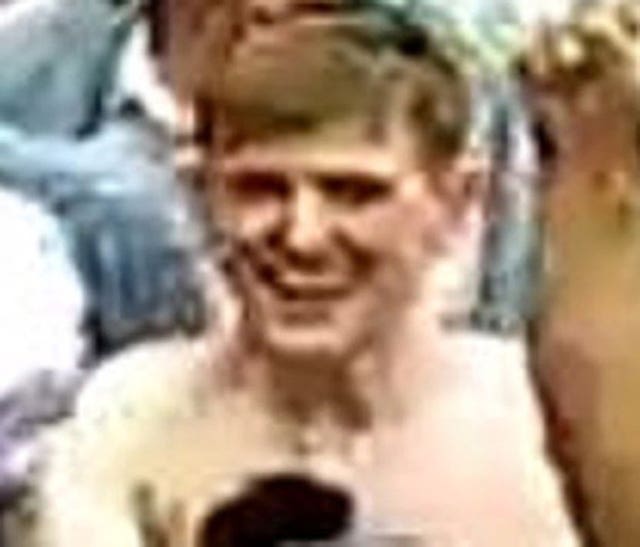 "The majority of people were well-behaved, which the force appreciates, but there were a small number of incidents, to which officers were there within minutes, including damage caused to a taxi."
Police said a 53-year-old man was voluntarily interviewed by officers on Tuesday while a 27-year-old man was arrested on suspicion of criminal damage and later released on conditional bail.
Anyone with information which could help the inquiry is asked to call Nottinghamshire Police or Crimestoppers anonymously on 0800 555 111.