A woman who suffered a "lifetime" of abuse from her bullying father has been jailed for nine years after she killed and buried him in her back garden after finding his horde of child abuse photographs.
Barbara Coombes found a box of photographs belonging to her father, Kenneth Coombes, 87, which contained indecent images of children, a court was told.
The 63-year-old, who had suffered 40 years of physical and verbal torment from her "formidable" ex-military father, then "snapped", Manchester Crown Court heard.
Coombes had been in the garden digging and had in her hands a shovel at the time.
Feeling "utterly disgusted and mortified" she walked into the living room at the family home and hit him over the back of the head with the shovel.
As he turned around she then hit him a second time, slashing his throat with the blade edge of the tool.
As he bled to death, she wrapped him in carpet and put him in the garden before ordering a ton of soil and burying him the next day.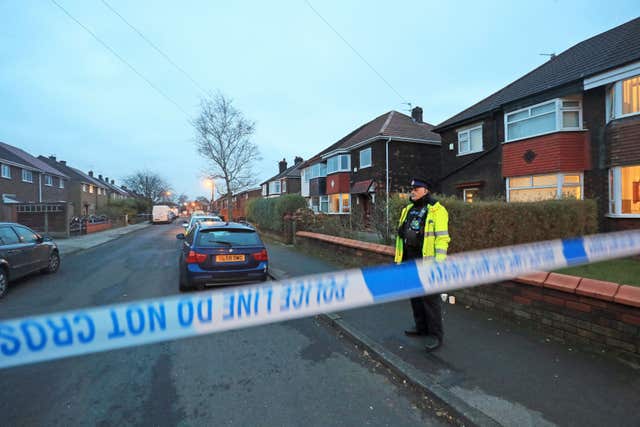 On January 7 this year, the day before a home visit by a housing officer to see her father was due, she walked into her local police station and confessed.
On Wednesday, Coombes pleaded guilty to manslaughter on the grounds of diminished responsibility and was jailed for nine years.
The prosecution accepted she was suffering post-traumatic stress disorder and a severe depressive illness which "substantially impaired" her responsibility.
Coombes also admitted preventing a decent burial and fraud by claiming her father's pension and benefits worth £189,125 over the previous 12 years.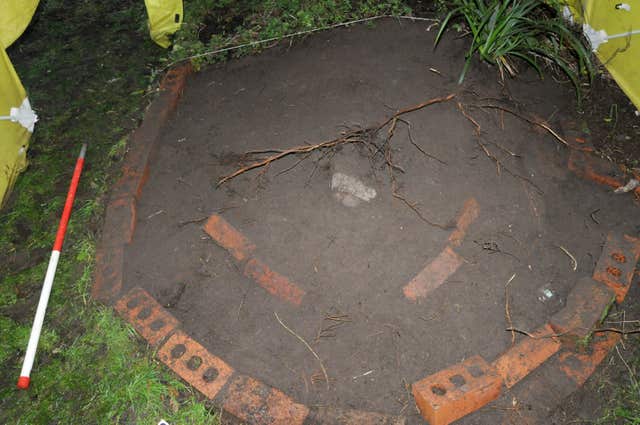 "The history of abuse may explain but not justify the taking of life.
"Some members of the public may think the sentence wholly inadequate given what you did. Others may say it is far too much given the history of abuse. I have no doubt it is an appropriate sentence."
Earlier Michelle Colborne QC, prosecuting, said Coombes' mother had died of cervical cancer by the time she and her daughter Islay moved back in with her father – a mechanic who served with the RAF during the Second World War – after her own marriage broke down.
In January 2006 her daughter, then aged 16, came home from college and her mother said her grandfather had died and a "white van" had taken him away to be cremated.
Coombes told her daughter he would not have wanted a funeral as he "didn't want a fuss".
Islay also noticed large bags of gardening materials which her mother used to dig under a tree.
All Mr Coombes' personal possessions were thrown in a skip.
Coombes posted a "scrap of paper" through her brother Michael's door saying their father had suffered a massive heart attack and the hospital had taken care of the funeral.
She rang the hospital to cancel his appointments, wrote a letter to the GP to say Mr Coombes' son, an Army medic, had returned home and would look after his medical needs.
Coombes pretended to be her father, claiming his benefits until late last year when a "winter welfare" visit was arranged by their housing association at their home in Matlock Road, Reddish, Stockport.
Housing officer Lynn Williams called at the house but Coombes said her father, who would then have been 99, was at a "Buddhist convention" in Manchester.
Ms Williams called again a month later in November and the defendant was clearly "miffed", claiming her father was visiting his sister but the "net was tightening", the court heard.
Coombes posted a card through her brother's door saying "Islay, she needs you now", and a day before another home visit was due, walked into Cheadle Heath Police Station and, "showing little or no emotion", told officers: "I murdered my father 15 years ago."
Coombes told detectives she had suffered years of violence and physical abuse from a young age, adding: "I think my father wanted a boy instead of me."
She said that after finding the indecent photographs she attacked her father, telling officers: "I was in complete shock. I could feel a black cloud over me, I was confused and not thinking clearly.
"I picked up a shovel and walked into the living room. I struck him to the back of his head. I struck again, he fell to the floor.
"I began to panic. I rolled him in a carpet and dragged his body outside. I covered my father in soil."
In mitigation Martin Heslop QC said: "This has to be one of the most tragic cases to come before the courts.
"A 63-year-old lady, of previous good character, killed her father following 40 years of extreme mental and physical abuse at his hand.
"She had no friends, no life outside the house where she was treated as a slave and controlled by her father and had no one to talk to.
Senior Investigating Officer Duncan Thorpe of Greater Manchester Police's Major Incident Support Unit said: "This is a tragic case in which an elderly man has been killed by his own daughter, who then went on to fraudulently claim benefits of over £180,000.
"She showed absolutely no concern for what she had done and denied everyone the chance to say goodbye, as Kenneth lay buried at the bottom of his own garden, just metres from her own bedroom window.
"Despite having years to tell someone what really happened, she only came forward when she had no other choice.
"The impact on the family and friends of all concerned cannot be underestimated. As these tragic events have come to an end I hope that the family can now move forward with their lives."