Boris Johnson is to make a personal statement to the House of Commons on his resignation as foreign secretary following the weekly session of Prime Minister's Questions, it has been confirmed.
Sources close to Mr Johnson said he had received permission from Speaker John Bercow to make the brief statement, amid intense speculation that he may use it to attack Theresa May's approach to Brexit.
The statement adds to the challenges of a gruelling day for the Prime Minister, who is already facing a potentially difficult session of PMQs, followed by a grilling by senior MPs on Westminster's Liaison Committee.
Mrs May will also try to rally her deeply divided Parliamentary party as she addresses a meeting of the 1922 Committee of backbenchers in the evening.
It was not clear whether she will remain in the Commons to hear Mr Johnson's statement.
Resignation statements have previously been used by former ministers to inflict a departing blow on prime ministers with whom they have clashed.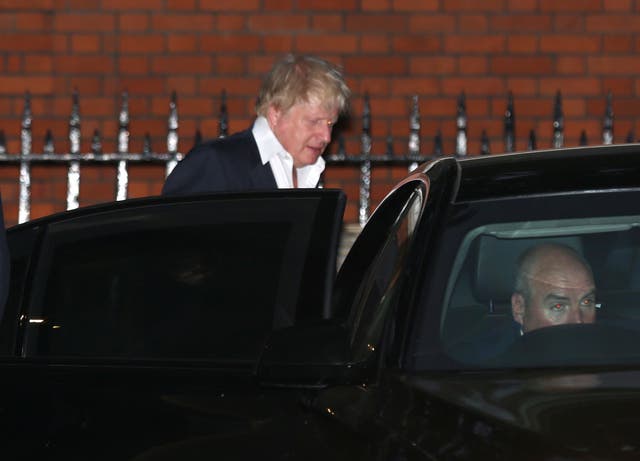 Mr Johnson quit Mrs May's Cabinet on Monday last week, declaring that the plans for the UK's post-Brexit relations with Europe which she set out at Chequers would leave Britain a "colony".
Pressure on the Prime Minister continued to mount as a poll gave Labour a five-point lead over the Conservatives.
On a night of high drama in Westminster on Tuesday, the Prime Minister thwarted a rebel Tory move which could have forced her to try to keep Britain in a customs union with the EU by 307 votes to 301, helped by Labour Brexiteers.
But 12 Conservatives broke ranks to back the customs union measure, even though Tory whips told would-be rebels that there would be a confidence vote if it passed, potentially resulting in the collapse of Mrs May's administration.
Mrs May was defeated on a separate amendment to her flagship Trade Bill, which will require her to seek continued UK participation in the EU's system for regulation of medicines after Brexit.
Leading Tory Remainer Anna Soubry called for a government of national unity to deal with Brexit made up of Plaid Cymru, the SNP and "other sensible, pragmatic" MPs.
She told BBC Radio 4's Today programme: "We simply cannot go on like this."
Ms Soubry said the whipping operation during Brexit votes on Tuesday evening had been an "appalling spectacle".
"These nonsenses of threatening general elections and votes of confidence in the Prime Minister and as I actually said to the deputy chief whip 'bring it on' because I shall be the first in the queue to give my vote of full confidence in the Prime Minister," she said.
"Problem is, I don't think that she's in charge anymore. I've no doubt Jacob Rees-Mogg is running our country."
Cabinet Office Minister David Lidington said the Government would be setting out more details of its preparations for a no-deal scenario in the coming weeks.
He told Today: "But our energies are going into negotiating a positive way forward with out European counterparts.
"That is what we expect to happen."
An indication of how precarious Mrs May's position is came in a YouGov poll for the Times, which put the Conservatives on 36%, down one point from last week, behind Labour on 41%, up two points.
:: The YouGov poll of 1,657 British adults was conducted on July 16 and 17.