Thousands of people embarking on a summer getaway suffered disruption as the transport network struggled to cope with sizzling temperatures and high passenger numbers.
The plans of many passengers travelling to France on cross-Channel rail operator Eurotunnel were left in limbo after their tickets were cancelled amid delays caused by air conditioning units failing.
After queues of up to six-and-a-half hours on Thursday, passengers were prevented from travelling on Friday if they were due to return on the same day or Saturday.
Passengers were urged to avoid travelling on London North Eastern Railway (LNER) on Friday after lightning damaged the signalling system.
LNER operates trains on the East Coast Main Line between London and Scotland.
Train firm Northern advised passengers not to travel in the Yorkshire area due to the same issue.
Some Eurostar trains from London to Paris and Brussels were delayed by around half an hour.
A spokeswoman for the operator said the disruption was due to the "high volume of passengers".
A Eurostar train manager wrote on Twitter that a train to the Belgian capital was delayed because of "congestion at border control" at London St Pancras International.
Other rail journeys were disrupted by the hot weather as train speeds were cut to reduce the likelihood of tracks buckling.
Chiltern Railways trains between Oxford and London Marylebone were affected, following disruption to Greater Anglia services earlier this week.
Cutting the speed of trains reduces the forces they exert on the track, making rails less likely to buckle.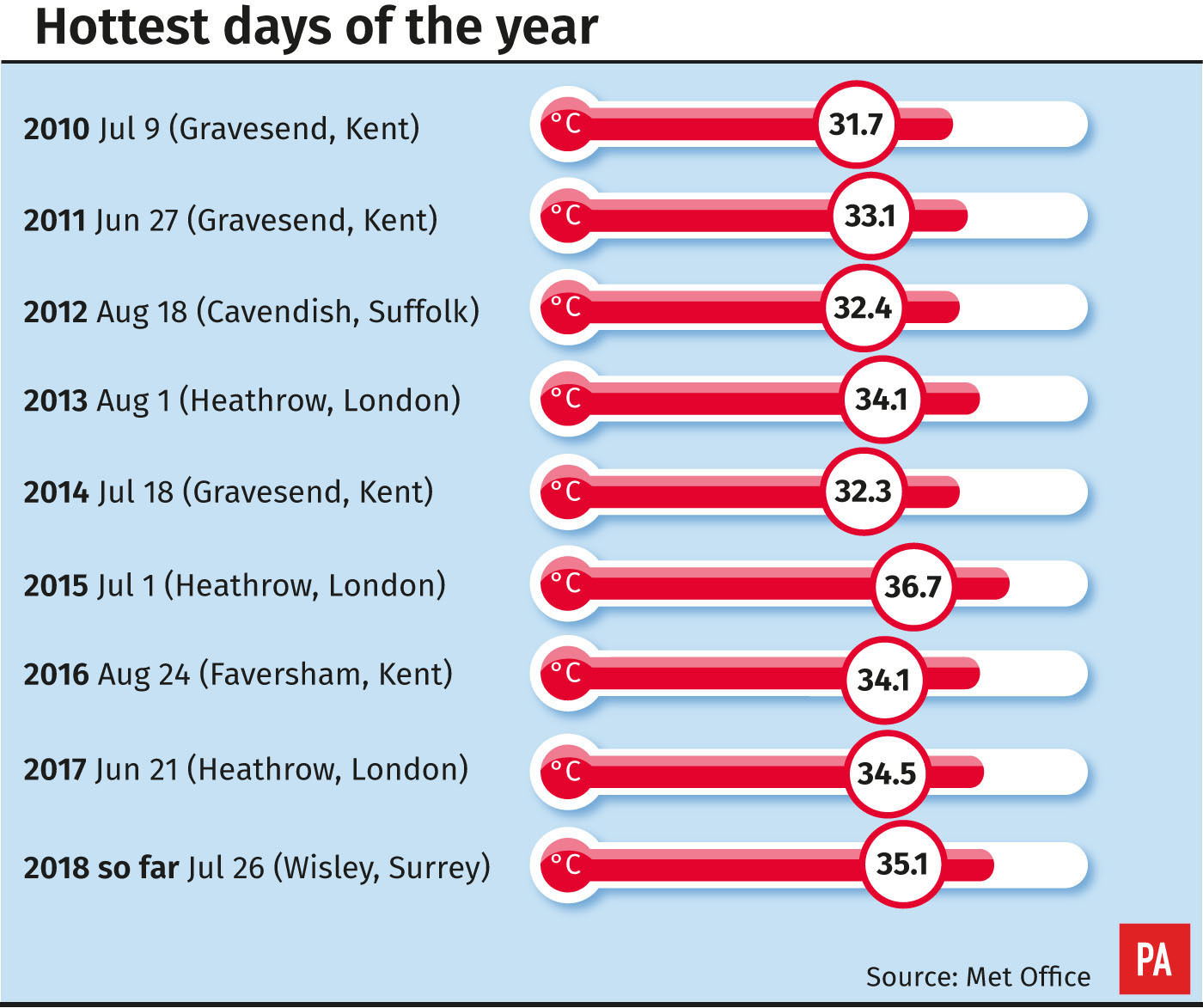 Nats, the UK air traffic control service, is due to handle 8,841 flights in 24 hours, with London Heathrow to Dublin, New York and Frankfurt the most popular routes.
Motorists were warned over melting roads, with episodes reported in Brighton and Godalming, Surrey.
The RAC experienced an increase in breakdowns of around 15-20% on Thursday compared with a typical day in late July.
In recent days the company has seen a spike in call-outs for air conditioning failures, tyre punctures, misfuels and people locking themselves out of cars.