Labour's shadow minister for women and equalities was a "homophobic bully" and mocked one of her staff about being gay, a court has heard.
Jenny Lee Clarke, 42, made the claims about Carolyn Harris – the MP for Swansea East – while giving evidence at Cardiff Crown Court.
Clarke denies charges of forgery and fraud relating to her employment as office manager and senior aide to Mrs Harris, now the deputy leader of Welsh Labour.
She is accused of fraudulently submitting a form increasing her annual pay from £37,000 to £39,000 and decreasing her weekly hours from 40 to 37.5 in August 2014.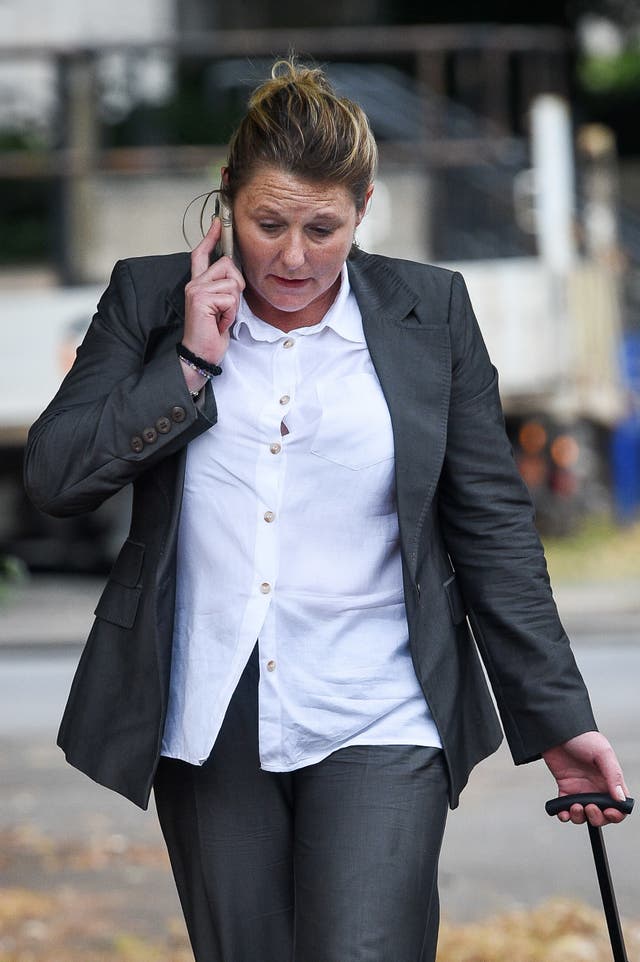 Clarke, who was sacked by Mrs Harris in January 2016, has alleged the MP was homophobic towards her after being elected to her seat and in the years before.
"She was a homophobic bully all the time and she assaulted me at my work station," she told the jury.
"She never liked paperwork. She left me to do everything. I wasn't trying to hide it [the form] because I knew it would go through Ipsa and compliance and everything else.
"I didn't sign it – I just wrote her name. Many letters and other forms have my writing on them – I have never attempted to write her signature, not at all."
Clarke wept as she told the court: "The way that Carolyn dealt with me is still hard to deal with."
She claimed Mrs Harris attacked her when they both worked for former Swansea East MP Sian James, in November 2014.
Mrs Harris has described the allegation as "totally untrue" and distressing.
Paulette Smith, Labour councillor for the Clydach ward of Swansea, also worked in the constituency office at the time of the alleged assault.
Mrs Smith told the jury: "Jen was working on her computer, I was working on mine. All of a sudden there was a blood-curdling scream from Jen.
"I turned round and I could see Carolyn Harris with her hands clawed on Jen's head. When she did eventually release her hands there were little tufts of Jen's hair in them.
"Jen was in agony."
Mrs Smith said she went with Clarke to report the incident to South Wales Police in 2016 but no further action was taken due to the period of time that had lapsed.
The court has heard claims Mrs Harris 'outed' Clarke to Mrs Smith when they worked together in the constituency office for Mrs James.
"She was goading Jen, she kept going on and on," Mrs Smith said.
"In the end I said 'what's the matter Jen?'. Jen said, 'I'm gay'. I said, 'oh good God Jen, I thought you were going to tell me you had cancer or something'.
"It was so stupid the way she was goading and goading and goading her. Jen was so embarrassed."
Mrs Harris previously told the court that if she had referred to Clarke's shoes as "dyke boots", it would have been "office banter".
But Mrs Smith told the court: "She used to mock Jen for the way she dressed. I remember in particular one remark about Jen wearing boots, and things that were just totally inappropriate."
The county councillor said Mrs Harris's behaviour changed when she was elected as MP for Swansea East in 2015 and described her as "domineering" and "manipulative".
She described Mrs Harris's managerial style as "sloppy" and said the awarding of pay rises was not done in an official way.
Mrs Harris previously told the court that she carefully managed her budget and made a number of checks before offering pay rises to members of staff.
Clarke, of Penllergaer, Swansea, was arrested in July 2016 after a colleague forwarded her pay increase form to Mrs Harris.
The trial continues.