Visitors to castles are being asked to keep a look out for marbled white butterflies to help track the insect's march north.
The marbled white has seen numbers rise by 50% in the last 40 years, wildlife charity Butterfly Conservation said.
The butterfly, which historically had its heartland in central southern England, has also expanded its range, particularly in south-east England, the Midlands and Yorkshire, the conservation group said.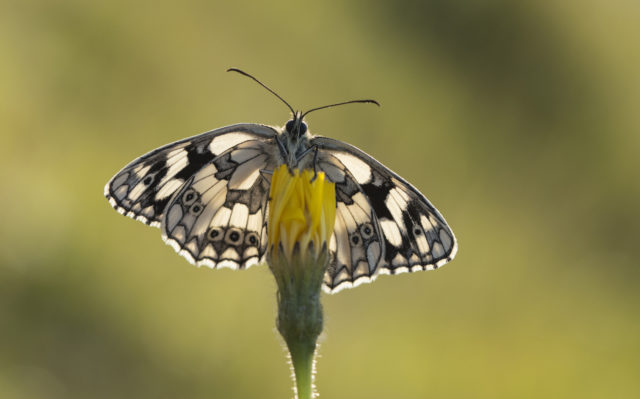 Now Butterfly Conservation and English Heritage are asking people to look out for the marbled white and other grassland butterflies on visits to castles, many of which are surrounded by meadows and grasslands.
English Heritage cares for the most castles across England, and the grounds around these sites provide habitat for wildlife such as butterflies, it said.
Butterfly Conservation and English Heritage want people to spot and record butterflies they see at the heritage charity's castles as part of this year's Big Butterfly Count.
The Big Butterfly Count, which runs until August 12, is the world's biggest butterfly survey, and results will help track the ongoing spread of the marbled white and monitor the fortunes of other common UK butterflies.
Butterfly Conservation president Sir David Attenborough said: "The spectacle of a summer meadow brought to life by countless marbled whites pottering amongst the wild flowers is one of the unexpected treats of the British countryside.
"This species is not only one of our most beautiful, but it also represents a butterfly success story, adapting to our changing climate to march north while increasing its population.
"The grasslands around our castles are fantastic places to take part in the Big Butterfly Count; they are not only good spots for the marbled white, but also other count species such as the meadow brown, common blue and gatekeeper."
The Big Butterfly Count, organised by Butterfly Conservation and sponsored by B&Q, asks people to spend 15 minutes in a sunny spot and record what they see of 17 species of common butterflies and two day-flying moths during three weeks of high summer.