Jeremy Corbyn has apologised for the hurt caused to Jews by anti-Semitism in Labour following stark warnings about the risk the row posed to the future of the party.
The Labour leader acknowledged there was an issue with anti-Semitism in the party and said people who denied that were "contributing to the problem".
His comments came after deputy leader Tom Watson warned the party faces being lost in a "vortex of eternal shame" unless it addresses the concerns of the Jewish community.
In a stark message, Mr Watson said Labour had to take a "long, hard look at ourselves" and demanded immediate action to end tensions, including fully adopting an international definition of anti-Semitism which the party's ruling body has so far resisted.
In a video message, Mr Corbyn said: "Driving anti-Semitism out of the party for good and working with the Jewish community to rebuild trust are vital priorities.
"I am sorry for the hurt that has been caused to many Jewish people. We have been too slow in processing disciplinary cases of, mostly, online anti-Semitic abuse by party members.
"We are acting to speed this process up.
"People who hold anti-Semitic views have no place in the Labour Party. They may be few – the number of cases over the past three years represents less than 0.1% of Labour's membership of more than half-a-million – but one is too many.
"Our party must never be a home for such people and never will be. People who use anti-Semitic poison need to understand: you do not do it in my name or the name of my party. You are not our supporters.
"And anyone who denies that this has surfaced within our party is clearly actually wrong and contributing to the problem."
The latest flare-up in Labour's difficulties over anti-Semitism has been caused by the failure to fully incorporate the IHRA definition and examples in the party's code of conduct.
Mr Corbyn has said that seven of the examples have been fully adopted in Labour's code of conduct, with "the essence" of the other four captured in the document.
But he said there was an an issue about "half of one example out of 11" because it could restrict criticism of Israel.
Mr Corbyn's attempt to draw a line under the row began with a Guardian article which was branded "ill-timed and ill-conceived" by the Jewish Leadership Council and Board of Deputies after being published on Friday night as Jews observed the Sabbath.
They claimed the abuse suffered by their community "whether you call this anti-Semitic or not" had resulted in "Jews and those who support them… being purged out of the party".
"Above all, however, Mr Corbyn's ideological hostility to the IHRA definition of anti-Semitism epitomises the enduring problem," they said.
"It is quite obvious why Jeremy Corbyn and (Labour communications chief) Seumas Milne are so anxious to diminish these parts of the IHRA definition."
They added that "actions are the only thing that have ever mattered" but claimed Mr Corbyn was merely restating words he had already used.
"None of the cliches and promises have been met, the hatred and vilification has intensified and the purging is now gathering pace.
"These are the actions that should matter, not just to Jews, but to all decent people who believe in fundamental liberal democratic principles."
Mr Watson also said the party should fully adopt the IHRA definition.
In a strongly worded intervention, Mr Watson told the Observer: "This is one of those moments when we have to take a long, hard look at ourselves, stand up for what is right and present the party as fit to lead the nation – or disappear into a vortex of eternal shame and embarrassment."
He called for disciplinary action against MPs Ian Austin and Dame Margaret Hodge – who confronted Mr Corbyn in Parliament over his response to the row – to be dropped.
He added: "We should deal with this swiftly and move on. We can't have this dragging on throughout the summer.
"I have made no secret of the fact that… we should adopt the full IHRA definition and should do it without delay."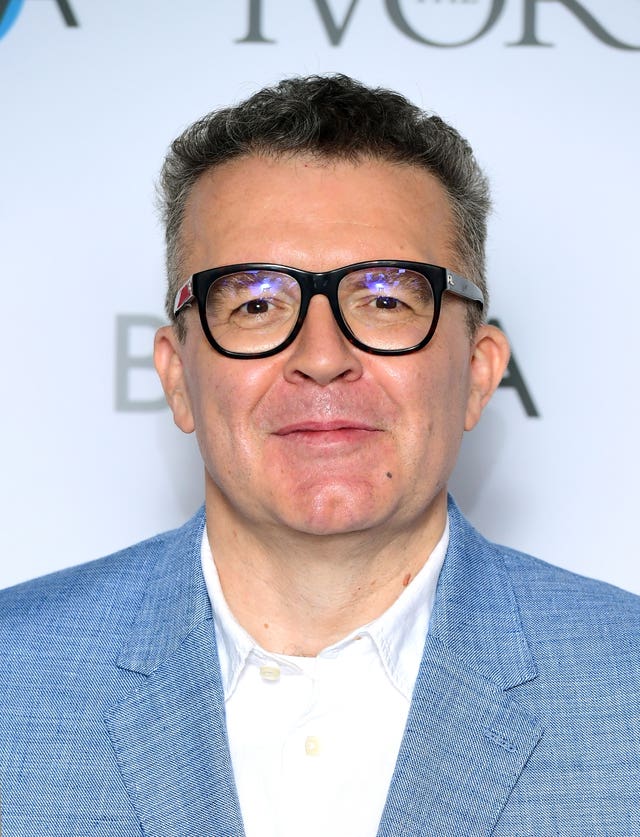 According to the Sun on Sunday, Ms Ryan said: "Mr Corbyn's claim is ludicrous, grotesque and entirely unfounded in fact. It evokes a sinister anti-Semitic conspiracy theory alleging Israeli origins in terrorism.
"Such claims have rightly led to the suspension and investigation of multiple Labour members and councillors in the past."
The Holocaust Educational Trust's chief executive, Karen Pollock, highlighted Mr Corbyn's past actions, including in 2010 presiding over an event "comparing Israel to the Nazis", in 2011 supporting a change from Holocaust Memorial Day to "genocide awareness day", and in 2012 chairing an event "where a speaker referred to victims of the Holocaust as now being the 'torturers'".
"We expect more from politicians and political leaders," she said.
"To do it once is a mistake, twice perhaps careless, but multiple times? Deliberate. It seems to me that Jeremy Corbyn is a serial offender."