British Gas customers still on the company's standard variable tariff (SVT) have been urged to switch to a cheaper deal or face an "infuriating" second price hike within the space of a few months.
British Gas is raising the cost of its SVT by 3.8% on October 1, meaning the average bill for 3.5 million existing dual fuel customers will increase by £44 to £1,205.
The increase is the second for British Gas customers this year, after the company announced in April that it was increasing its prices by an average 5.5% from May 29 for both its SVT and its new Temporary Tariff fixed-rate deal, which replaced the standard tariff at the end of March.
The company blamed the latest increase on a 20% rise in the costs of buying wholesale energy since April.
Which? managing director of home products and services Alex Neill said: "This second price rise within the space of a few months will be infuriating for customers who have now seen their bills hiked by an average of £104 in six months.
"They should take the power back into their own hands and radically change how much they pay, simply by choosing a better deal. Before the energy price cap comes into effect later this year, customers still stuck on poor value standard tariffs should look to switch now as they could potentially save almost £400 a year."
Citizens Advice chief executive Gillian Guy said: "A second significant price hike in the space of a year will be a bitter pill to swallow for hard-pressed British Gas customers.
"Those people most likely to be on a standard variable tariff – including the elderly, people on low incomes and those with disabilities – will particularly struggle to cope with yet another bill increase.
"While the Government's proposed price cap should protect customers from the worst of these tariffs, anyone who isn't happy with their energy company should think about switching tariff or supplier."
Mark Hodges, chief executive of Centrica Consumer, said: "We understand that any price increase adds extra pressure on customers' household bills. However, this reflects the sharp rise in wholesale energy costs.
"In response to rapidly rising wholesale market costs, since April a number of other energy supply companies have increased their SVT prices and Ofgem have also announced a second increase to the prepayment meter cap."
The increase comes a day after the energy regulator increased its price cap on variable tariffs due to rising wholesale prices.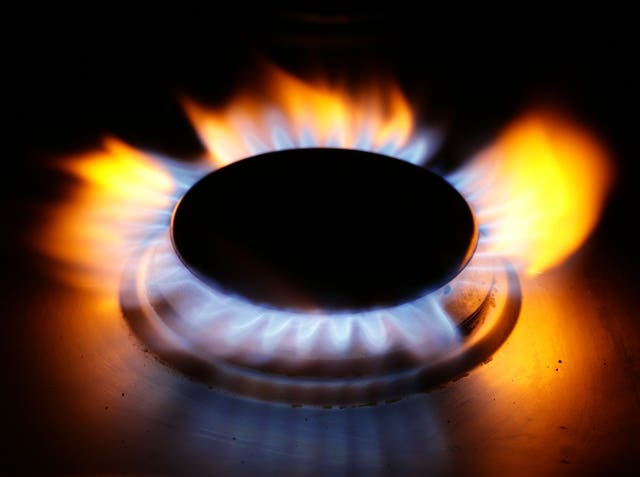 An Ofgem spokesman said: "While we had to increase the level of the safeguard tariff yesterday due to higher wholesale prices, these households are still better off and can be confident that they are protected from unfair price rises.
"The way we set this safeguard tariff is open and transparent. We encourage British Gas to be as transparent with its own customers in explaining why they have chosen to increase customer bills rather than absorbing any extra costs themselves.
"Those British Gas customers who are not satisfied should consider switching to a better deal to make savings of hundreds of pounds."
Rik Smith, from price comparison site uSwitch.com, said: "British Gas' standard tariff was already one of the most expensive tariffs on the market. There's now a feeling that British Gas is hiding behind Ofgem's prepayment price cap increase to hike its own prices again."
Shadow business secretary Rebecca Long-Bailey said: "The energy companies have gone way too far in ripping off their customers.
"If it wasn't for the Government's delay in implementing their promised energy price cap, customers would have been protected from this rise. Now, the cap will not be coming into force until later this year and energy companies are hiking their tariffs before it does."
A Department for Business, Energy and Industrial Strategy spokesman said a new price cap would be introduce by this winter to combat "poor value tarrifs".
He said : "It is disappointing that British Gas has announced another price rise in its default tariff at a time customers are already paying more than they need to."