A teenager who is the first in her family to go to university has won a place at Cambridge.
Lauren Carey achieved two A*s and an A-grade in her A-levels and will now study education at the prestigious Magdalene College.
The 18-year-old, from Bishopsworth in Bristol, was a member of the Future Quest programme, which helps students from diverse backgrounds across the city fulfil their potential and get to university.
Lauren, who studied A-levels at St Mary Redcliffe and Temple School after joining for sixth form from Bedminster Down School, got an A* in politics and As in biology and English literature.
"I found A-levels challenging and a lot of hard work," she said.
"The Future Quest programme really helped me with my university applications."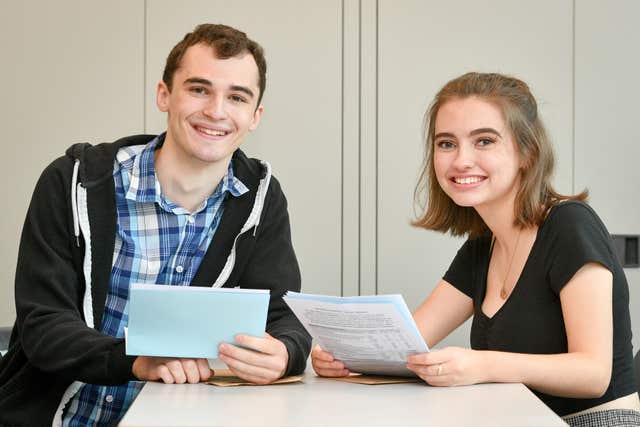 The 18-year-old, from Filton, won a place at Warwick University to read maths after getting a clean sweep of A*s in maths, further maths, physics and chemistry.
Alison Morgan, 18, from Knowle, is heading to Durham University to study natural sciences after achieving three A*s.
Emma Bailey, 18, from Stoke Bishop, is applying for university next year after scooping two A*s and one A in her exams. She also achieved an A* in her extended project qualification.
St Mary Redcliffe and Temple School headteacher Elisabeth Gilpin said: "I am delighted for all our students who have achieved so well this year and grateful for the dedication of their teachers.
"Eighty-three percent of grades were at C or above and these impressive grades have opened doors to good university places, employment and apprenticeships.
"We have five people going to Cambridge and Oxford this year.
"We also have an increasing number of students who are choosing to go to American universities as well, as this offers a chance to travel and in some cases to receive financial assistance."