A Muslim Tory peer has said he is the victim of a politically motivated attack from within his own party over his attendance at a controversial Palestine conference because he criticised Boris Johnson.
Lord Sheikh hit out after two Conservative MPs demanded an immediate investigation into his attendance at an event in Tunis in 2014 also attended by Labour leader Jeremy Corbyn and reportedly senior Hamas officials.
The peer has admitted attending and speaking at the International Conference On Monitoring The Palestinian Political And Legal Situation In The Light Of Israeli Aggression, but denies meeting anyone from Hamas.
Lord Sheikh, founder of the Conservative Muslim Forum, criticised Mr Johnson earlier in August after the former foreign secretary used a newspaper column to compare Muslim women in face-covering veils to letter-boxes and bank robbers.
Lord Sheikh told BBC Radio 4's Today programme that he was against terrorism and attended the event in "good faith", saying: "I think the complaints against me are politically motivated, I think the complaint against me is totally trivial.
"I think these people who are trying to complain about me are perhaps doing this because I have talked about what Boris Johnson has said being wrong."
MPs Robert Halfon and Zac Goldsmith complained to party HQ, claiming that attending the 2014 conference was in itself a breach of the party's code of conduct and "does nothing to combat the scourge of anti-Semitism. Quite the reverse".
In the letter, which has been seen by the Press Association, Mr Goldsmith and Mr Halfon, a member of the Conservative Friends of Israel, said the event was "no ordinary conference" as "evidence suggests this conference was addressed by anti-Semites and terrorists".
Conservative Party chairman Brandon Lewis has previously condemned Mr Corbyn's attendance at the conference after pictures emerged of him at a wreath-laying ceremony at the Palestinian Martyrs' Cemetery in Tunis.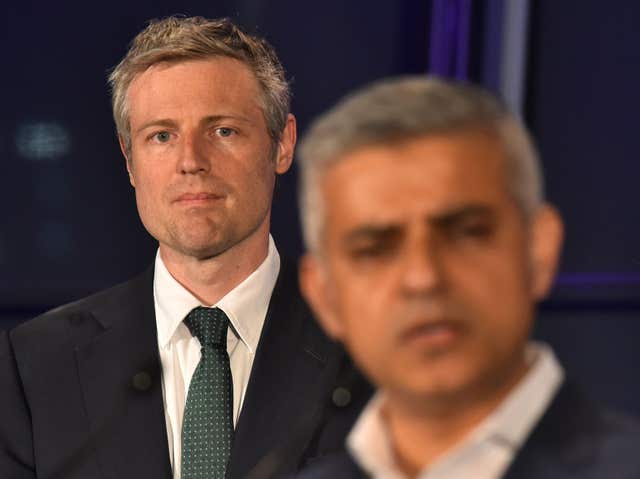 "To do so would be to indulge in hypocrisy and double standards.
"In our opinion, Lord Sheikh's attendance at this conference was hugely disappointing and raises significant questions that need to be answered."
Lord Sheikh insisted he had done everything by the book and criticised Mr Goldsmith, who stood unsuccessfully against Labour's Sadiq Khan, a Muslim of Pakistani heritage, to become London Mayor in 2016.
The peer told Today: "I was very surprised about the fact that Zac Goldsmith has made a complaint.
"When Zac Goldsmith was standing for mayor in the election, he made some unsavoury remarks about Sadiq Khan.
"Than campaign backfired and I feel that Zac Goldsmith should have learned following his failure to be elected as Mayor of London."