Michael Gove has backed plans for tough new sentences against criminals who harm service animals, as he cuddled up to a heroic police dog.
The Environment Secretary said the relationship between police service animals and their handlers was "special" during a meeting with Finn, a retired police German shepherd who was repeatedly stabbed in the chest and head while apprehending a robbery suspect in October 2016.
Kneeling with Finn's owner and former handler Pc Dave Wardell to stroke Finn on his office floor, Mr Gove said he was throwing his enthusiasm behind the introduction of a new law to ensure those who attack animals in the field can be sentenced to as much as five years in prison.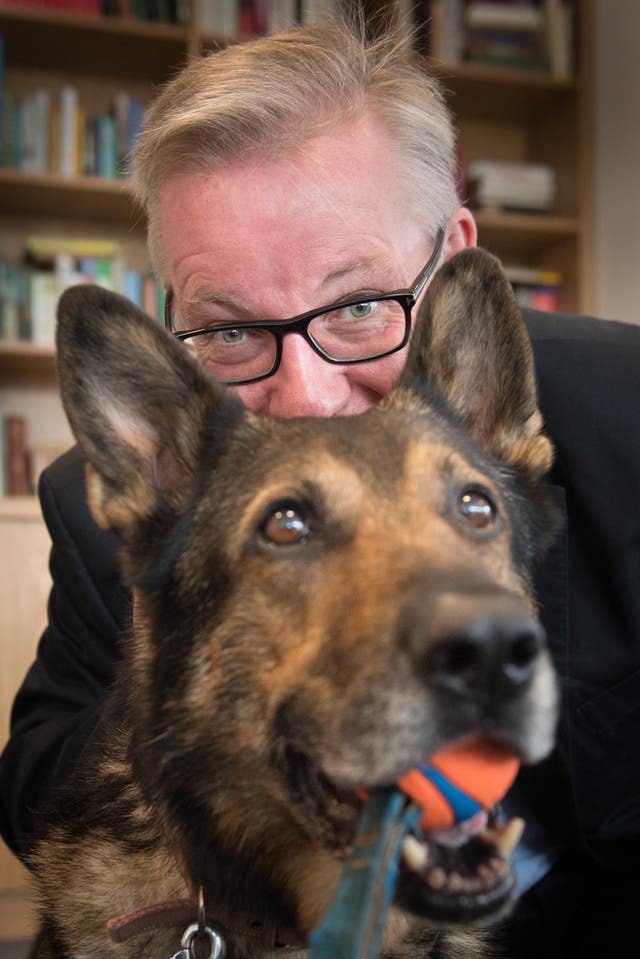 Mr Gove said: "We're talking here not about inanimate objects, but about animals who put themselves in the way of danger, and who are the friends and companions of the police officers and the prison officers with whom they work.
"So it's really important that we send a signal that these brave animals aren't objects; they're our companions."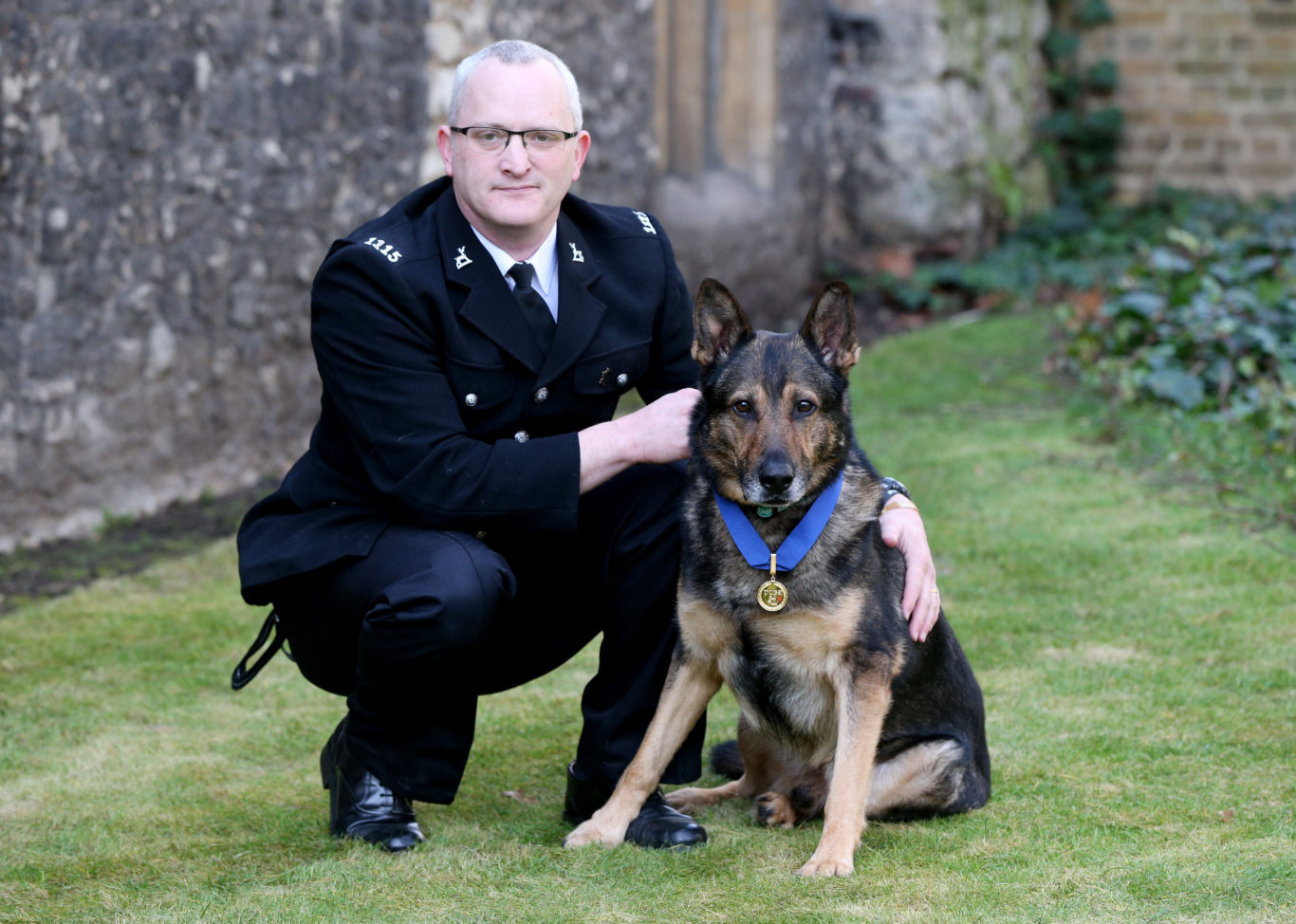 Mr Gove, who owns two dogs, a bichon frise called Snowy and a lhasa apso named Muffin, said he did not think either were "quite equipped" to work as service animals themselves, but understood that animals were "part of a family" and should be protected accordingly.
He said: "All of us know that animals bring joy and pleasure into our lives. They're our companions, and service animals in particular work with their owners and their handlers. And of course
they work together every day, but they develop a relationship which is something special.
"Speaking to Dave about his relationship with Finn, any dog owner, any animal lover will recognise that bond between man and dog which is there – which is a special thing.
"And that's why I think it's important that we recognise in law the nature of that relationship and provide protection."
Pc Wardell, who described the moment of Finn's attack as "the worst day of my life", said he was now "hopeful" for the introduction of Finn's Law.
He said: "When you have a pet, they are your best friend, but when you work with them there is that extra dynamic as well.
"You do everything together, you work together, you live together – you spend more time together with your service animal than you do with your family and your friends.
"So the bond that you have is second-to-none. They are your best friend."