An Italian football fan has been jailed for two-and-a-half years after an outbreak of violence ahead of the Champions League semi-final which left a Liverpool fan seriously injured.
Roma supporter Daniele Sciusco, 29, from Rome, admitted violent disorder ahead of the Anfield match on April 24.
On Friday, Preston Crown Court heard Irish Liverpool fan Sean Cox, 53, was still in a serious condition after suffering a head injury in the violence – although Sciusco was not directly involved in causing his injuries.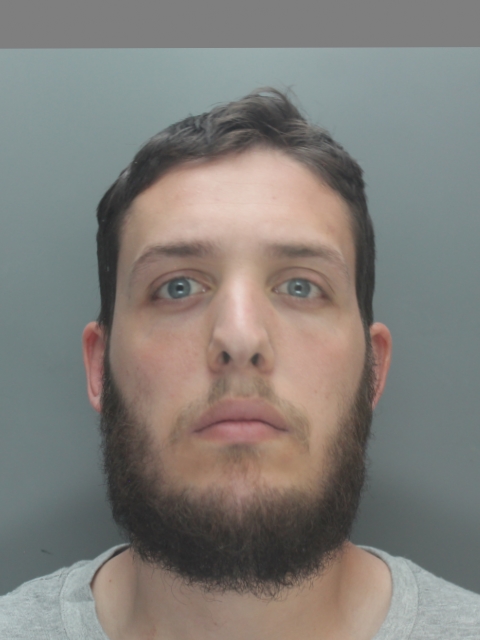 "It's important to stress you are not being sentenced for the dreadful attack on Mr Cox, but it did occur during violent disorder of which you were a part, and the impact on him has been catastrophic."
The court was told Sciusco was part of a group of Roma "ultras" who had flown from Italy for the match.
Video footage showed the group of about 25 fans, all dressed in dark clothing, going on to Walton Breck Road, outside the stadium just before kick-off.
Keith Sutton, prosecuting, said Sciusco had a belt in his hand as the group confronted Liverpool fans.
Mr Cox, from Dunboyne, Co Meath, was seen lying in the road after being attacked, as fighting continued around him.
Mr Sutton told the court said Mr Cox's brother Martin had described hearing shouting and chanting outside the stadium.
He said: "He turned to his brother to discover he was already on the floor, he hadn't seen what happened to him."
As Martin Cox tried to assist his brother, he was kicked and fell onto the floor next to him.
Mr Sutton said Mr Cox was out of a coma, but his condition remained "very dire".
The court heard Sciusco was close by when Mr Cox was injured, but was not directly responsible for the assault.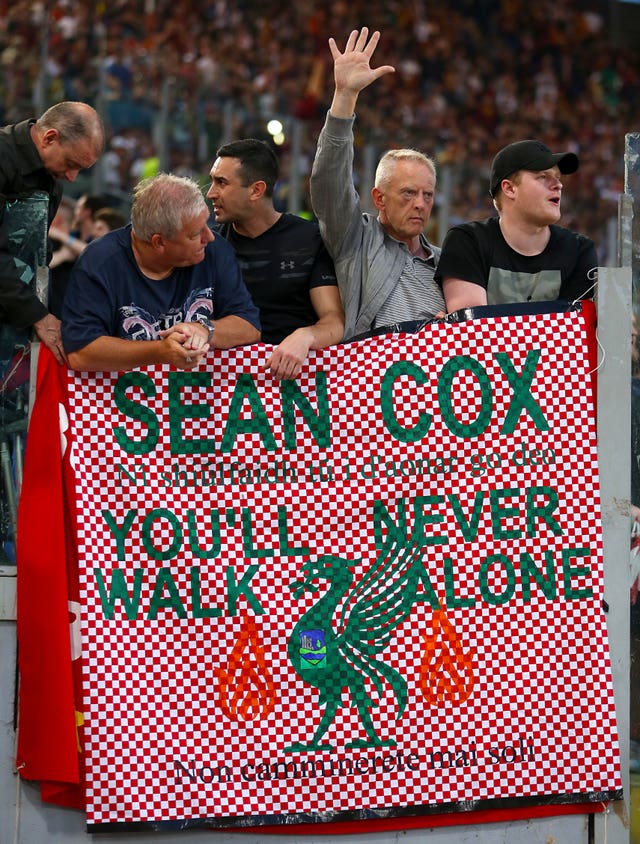 He added: "The police were faced with an extremely difficult situation. The police intervened and eventually the shocking and ugly events came to an end."
The court heard Sciusco was recognised by spotters from the Italian police and was arrested as he left the stadium – by which time he had changed his jacket and was wearing a baseball cap.
Nigel Power, defending, said Sciusco's parents and sister, who were in court, had been to visit him in prison once a fortnight since his arrest.
He said Sciusco worked at a large pharmaceutical practice and volunteered teaching pupils in schools and colleges to use defibrillators.
Mr Power said the defendant, of previous good character, had not drunk any alcohol before the game.
"Although the incident that we have seen on the CCTV was an ugly one, it wasn't one that this defendant, at least, set out in anticipation of," he said.
:: Filippo Lombardi, 21, denies violent disorder and wounding/inflicting grievous bodily harm on Mr Cox and is due to stand trial later this year.