A 95-year-old Navy veteran has been awarded France's highest honour for his service during the the D-Day operations.
Harry Johnson was presented with a Legion d'Honneur medal in recognition of his role in the Second World War.
The French government is recognising the role of British service personnel during D-Day and around 5,000 medals have been awarded around the UK.
Mr Johnson is originally from London but lives in Helensburgh and was presented with the honour by Emmanuel Cocher of the French Consul General at HM Naval Base Clyde, where he worked until his retirement in 1982.
The light cruiser fired more than 9,000 shells during the D-Day landings and the bombardment of Cherbourg, and had to briefly retire to have her worn-out gun barrels replaced.
Mr Johnson said: "I remember waking at dawn on D-Day and going on deck to find the sea completely covered with ships and crafts of every conceivable shape, size and purpose, for as far as the eye could see and mostly heading for the beaches.
"The Enterprise was allocated to Utah beach in the American Sector and her first task was to soften up the beach defences and then to lay down fire ahead of the Allied advance."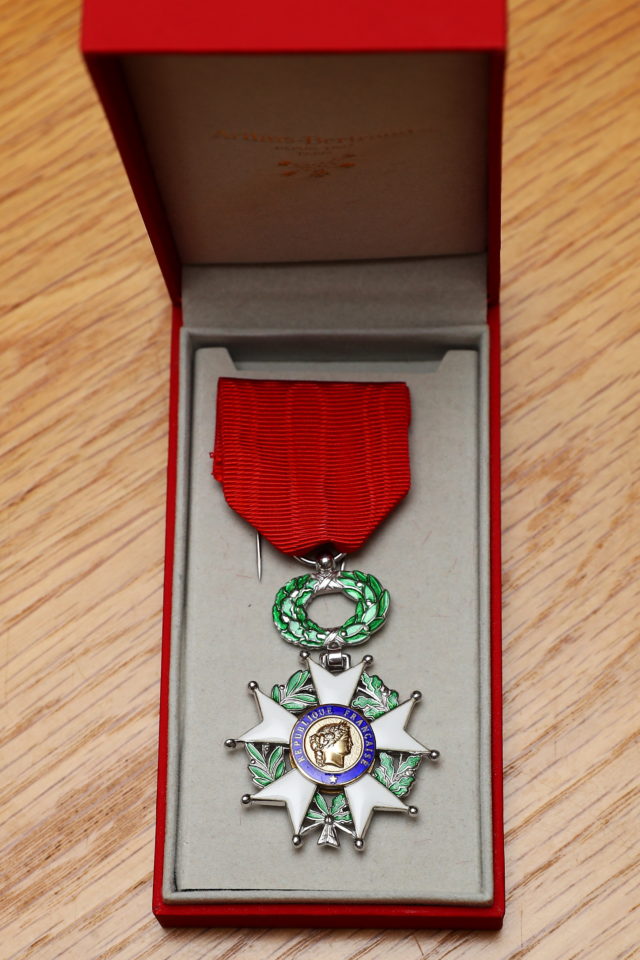 He said: "It is an honour to be presented with this award, however I also think of all those who died during and since the war and feel that many of them deserve this far more than I do."
Harry left the Navy as a commander in 1971, joining the Royal Naval Engineering Service. He ended his career at Faslane in 1982 as chief services engineer.
Andy Knox, Command Warrant Officer Submarines at the Naval Base, said: "I was extremely privileged to be part of Commander Harry Johnson's Legion d'Honneur presentation at HMNB Clyde. It was a truly humbling experience for all involved and a very proud moment for Harry.
"This was the second Legion d'Honneur presentation that I have had the honour of attending in recent weeks and reminds me of how proud we should all be of our true heroes."