The Salisbury nerve agent attack was carried out by two Russian spies and sanctioned at a "senior level" in Moscow, Theresa May has said.
Police and prosecutors announced they had enough evidence to charge the men, named as Alexander Petrov and Ruslan Boshirov, over the poisoning in March.
The Prime Minister told MPs investigations have concluded that the two suspects are members of the GRU, Russia's military intelligence service, and it was not a "rogue operation".
Commons Foreign Affairs Committee chairman Tom Tugendhat said there was "no doubt it was state ordered and President Putin bears responsibility for a war-like act".
The charge d'affaires at Russia's London embassy was summoned to the Foreign Office for a dressing-down by an official following Mrs May's statement.
Britain has also called a meeting of the United Nations Security Council – of which Russia is a permanent member – for Thursday.
Mrs May spoke by phone with US President Donald Trump on Tuesday night and Canadian Prime Minister Justin Trudeau on Wednesday.
She is expected to speak to other leaders over the next few days as she seeks to forge an international alliance for further action against Russia.
The PM told MPs the UK would push for new sanctions against Russians responsible for cyber attacks, additional listings under the existing regime and promised to work with intelligence allies to "counter the threat posed by the GRU".
Former GRU officer Sergei Skripal and his daughter Yulia were left critically ill after being exposed to the military grade nerve agent Novichok in March.
The alleged perpetrators were identified in a dramatic joint police and Crown Prosecution Service press conference.
Detectives believe it is likely the pair, thought to be aged around 40, travelled under aliases and that Petrov and Boshirov are not their real names.
Prosecutors deem it futile to apply to Russia for the extradition of the two men, but a European Arrest Warrant has been obtained and the authorities are also seeking the assistance of Interpol.
Detectives believe the front door of Mr Skripal's Salisbury home was contaminated with Novichok on Sunday March 4.
Police said CCTV shows the two suspects in the vicinity of the property on that date.
Hours later, the men left the UK on a flight from Heathrow to Moscow – two days after they had arrived at Gatwick.
Metropolitan Police Assistant Commissioner Neil Basu also confirmed that officers have now linked the attack on the Skripals to events in nearby Amesbury four months later.
Ms Sturgess died in hospital in July, just over a week after the pair fell ill.
Mr Basu said: "We do not believe Dawn and Charlie were deliberately targeted, but became victims as a result of the recklessness in which such a toxic nerve agent was disposed of."
The charges relate to the first incident, but Mr Basu said officers continue to liaise with the CPS regarding the poisoning of Mr Rowley and Ms Sturgess.
Mr Rowley told officers he found a box he thought contained perfume in a charity bin on June 27.
Three days later he got some of the contents on himself, while Ms Sturgess applied some of the substance to her wrists.
Mr Basu said the manner in which the bottle and packaging was adapted makes it a "perfect cover" for smuggling the weapon into the country.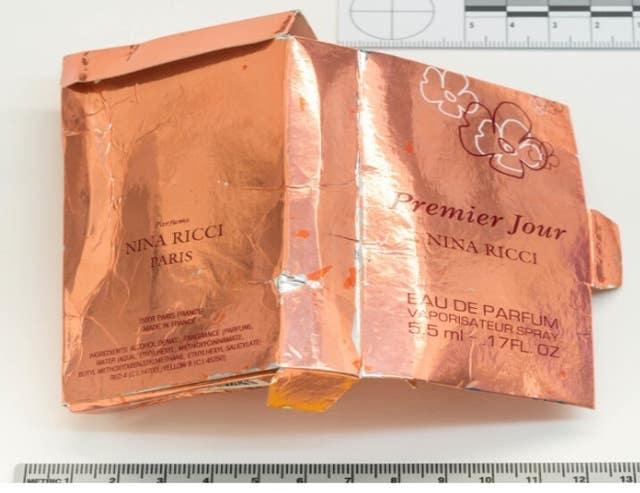 Providing an in-depth update on the complex investigation, Mr Basu said the suspects spent two nights at a hotel in east London and made a suspected "reconnaissance" trip to Salisbury the day before the Skripals were poisoned.
The CPS said there was sufficient evidence to charge Petrov and Boshirov with: conspiracy to murder Mr Skripal; attempted murder of Mr Skripal, Ms Skripal and Detective Sergeant Nick Bailey; use and possession of Novichok contrary to the Chemical Weapons Act; and causing grievous bodily harm with intent to Ms Skripal and Mr Bailey.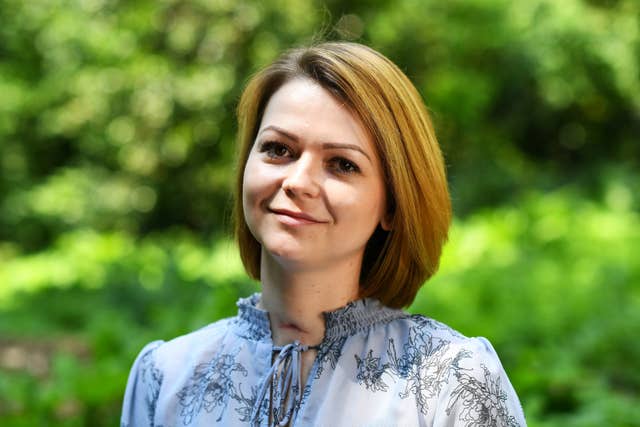 They spent weeks critically ill in hospital but have since been discharged.
Mr Bailey, who was involved in searching Mr Skripal's home after the attack, was left seriously unwell.
The officer continues to make good progress but remains off work, police said.
Moscow has repeatedly denied claims that Russia was behind the attempted assassination in March.
President Putin's foreign policy adviser, Yuri Ushakov, told reporters in Moscow that the names of the suspects "do not mean anything to me".