The Specials singer Neville Staple has urged the public to help find those responsible for the fatal stabbing of his grandson.
Mr Staple, who was a vocalist with the ska band for decades, said he was "numb" following the death of clothing entrepreneur 21-year-old Fidel Glasgow, as it emerged bystanders had "tried to step in" and stop the attack.
In a press conference on Wednesday, flanked by his wife Christine Sugary Staple and Fidel's cousin, Kofi Staples, he asked people to speak to police.
Mr Staple said: "There's a lot of people who tried to help and step in, so those are the kind of people we need to come forward and say what they saw, and what they did to help.
"If they could come forward, that would be brilliant.
"They shouldn't be frightened."
He added: "That's what we need really, for them to come forward whoever was there and they don't have to worry about getting into trouble."
Mr Glasgow, described by his cousin as "happy, always smiling", died in hospital less than 12 hours after being stabbed in Coventry during an altercation near the Club M nightspot in the early hours of Saturday.
His attacker or attackers remain at large, with West Midlands Police adding there was no suggestion Mr Glasgow was deliberately targeted.
Giving further details of what happened at about 5.20am on that morning, Detective Superintendent Matt Markham, of West Midlands Police, said a large group of people had left the club when trouble broke out.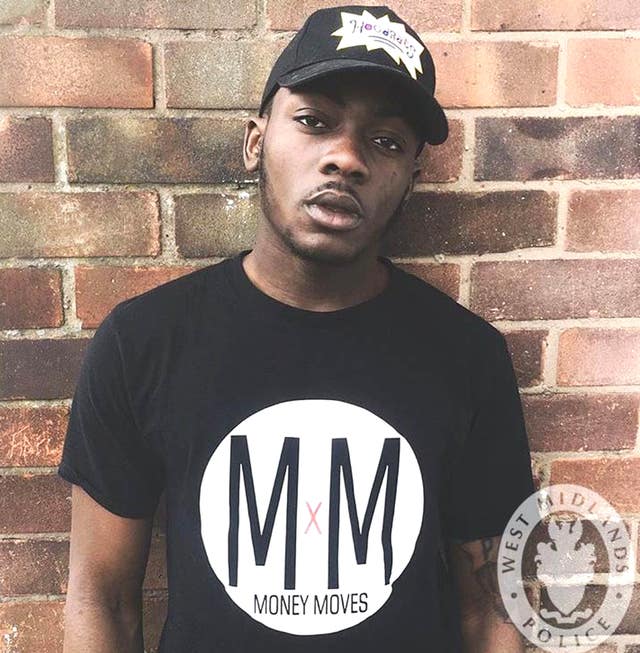 "What I can say is there were probably over 100 people present at that time, only a small number of whom were actually involved in the disorder and attack that resulted in the tragic death of Fidel.
"My appeal today is for all those people who were not involved to come forward, because they have nothing to fear because we have CCTV evidence that shows the part they played – that they were not involved.
"Indeed there were a number of people who intervened and stood between Fidel and the attackers trying to calm things down and trying to prevent the disorder from taking place, so their actions should be commended."
He added: "Whatever they saw may be really important to the investigation and help us bring to justice, for all the family, the offenders who fatally stabbed Fidel on that night."
Mr Markham said although there was CCTV of the scene, in Hertford Place, he was unable to say who delivered the fatal blow and how it was delivered.
The detective added that trouble appeared to break out "suddenly", and that the motive behind it was, as yet, unclear.
Christine Staple, who with her husband has spoken out previously against knife and violent crime, said: "We're hoping people will come forward because as a family we don't know what's happened.
"His parents are really concerned and they don't understand it so us as a family are trying to keep together, do what we can to highlight this kind of tragedy.
"But also we really want to know what happened that night."
She added: "Come forward and say something, tell us, we need to know what his final minutes were.
"We can't settle, we're dealing with a tragedy and even more so, we don't understand why it's happened."
Asked how Mr Glasgow's mother Melanie was coping, Mrs Staple said: "She's not coping very well, so she's struggling, she wants to understand it as well because to just not know, he's out one minute – dead the next."
Mrs Staple also thanked the NHS and hospital staff at Coventry for "battling" to save Mr Glasgow.
Over the weekend during the Neville Staple Band's appearance at the Godiva Festival, both Mr Staple and his wife delivered a message on stage against knife crime.
At the police appeal on Wednesday, Mrs Staple said: "We've been doing stuff even prior to this weekend, and now it has touched us even closer than before.
"It hurts, it hurts like hell."
Mr Staple said: "(It's) quite numb for me, and the knife crime stuff that's going around now, I'm feeling that because when we do shows and stuff we normally talk about that and encourage the fans, if they know anybody, to try and straighten it out, if someone is having a problem with knives.
"Because we're an advocate for 'don't carry knives'.
"At the minute, I can't even talk because it's so shocking and to put my hand on what is happening – it's quite tragic."
People can give information on the force website, by calling Crimestoppers on 0800 555111 or ringing 101.