A tourist has described how he almost jumped in the Thames in his frantic search for his girlfriend after the Westminster attack.
Romanians Andrei Burnaz and Andreea Cristea had been sightseeing on Westminster Bridge when tragedy struck on March 22 last year.
Ms Cristea, 31, had stopped to take a photograph of the London Eye moments before Khalid Masood drove into her, sending her "somersaulting" into the river.
Giving evidence at her inquest, Mr Burnaz said: "It was very busy, very crowded but suddenly I heard some screaming and some noises in front of me.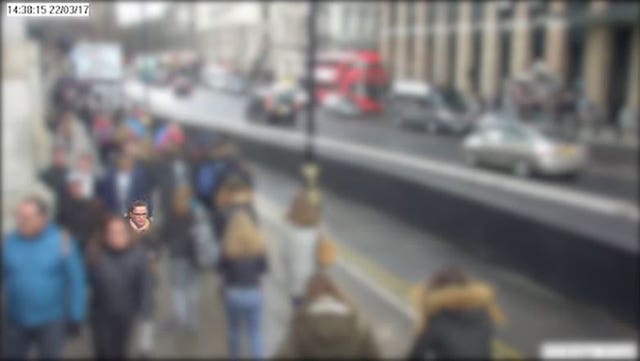 "It was very quick, everything was very quick. In the same second I felt a burning sensation on my left foot and another bang, something that was probably Andreea."
Mr Burnaz told the inquest he realised the car had run over his foot, and his girlfriend, who had been 40cm away was gone.
"I looked in the left side of me to search for Andreea but I did not know what happened."
He said he search the bridge and looked over the side, fearing she had fallen into the river.
After about two or three minutes, he saw an armed police officer and tried to explain what happened.
He said: "I ran and started to explain to him what had happened and I tried to explain to him that I could not find my girlfriend and he started yelling 'go back, go back, clear the area'."
Mr Burnaz went on: "I turned back to the spot in the middle of the bridge and I started again to look around for her. I tried to call her on her phone. Her phone started ringing. I found her phone and glasses covered in blood."
He used the mobile to call Ms Cristea's sister to tell her what happened.
"For a couple of minutes because nobody did not do anything about this so I thought maybe it would be better to jump in the river to search for her, but I didn't."
By then there were a lot of police on the bridge and he spoke to a female officer around 15 minutes after he and his girlfriend were hit.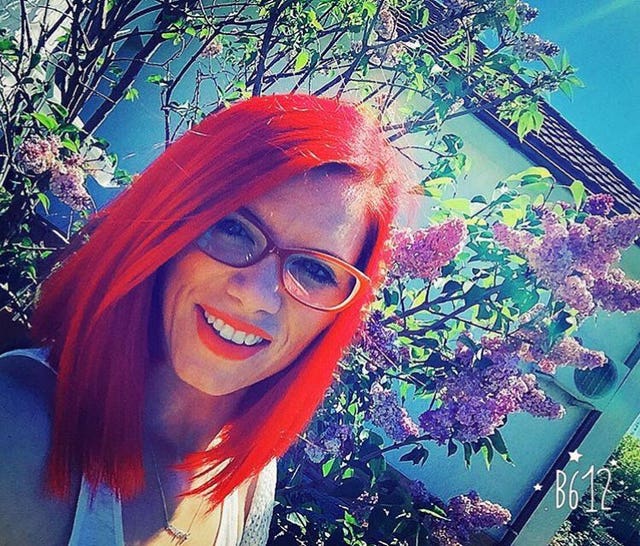 "She didn't do anything about this just took my birth date and some information about me."
He said he wanted to speak to another police officer but added: "She pressed the button on the radio and informed her other colleagues about what happened, about what I said.
"That's the first time when anybody took action about this."
Later, Ms Cristea was spotted in the water, secured with a boat hook and retrieved by a fire crew. She died in hospital on April 6 last year.
Mr Burnaz wiped away tears as CCTV images were played at the Old Bailey of their final moments together.
The interior designer's family in Bucharest watched the court proceedings via video link.
During his rampage, Masood, 52, killed Kurt Cochran, 54, Leslie Rhodes, 75, Aysha Frade, 44, and Ms Cristea, on Westminster Bridge before stabbing Pc Keith Palmer to death at the gates to the Palace of Westminster.
Witness Michael Brown was driving home in his van across Westminster Bridge directly opposite Ms Cristea when she was struck.
He said: "The lady flew about 10ft in the air and when she came down she went straight into the Thames."
He said she did a "somersault", adding: "She spun over and went straight into the Thames."
Mr Brown said he grabbed his phone and dialled 999 before spotting Ms Cristea in the river.
"I saw a woman floating face down in the water and there was a pool of blood around her," he continued.
Mr Brown told how he was shouting and gesturing at a passing tourist boat to get the attention of those on board.
In a frantic 999 call played in court, he said: "There's a woman in the water drowning. There's a woman in the water drowning. F***, I've got to get the attention of the boat… she's been spotted, they're going to fish her out."
Mr Brown became emotional when he was thanked by Gareth Patterson QC, representing Ms Cristea's family, and told the inquest: "If I could have done more I would have done more."
He said he even considered jumping into the water but changed his mind because he cannot swim.
Mr Brown described scenes of "carnage" when he turned his attention to the injured people lying on the bridge, and he tried to help those who had been hit.