The governor of the Bank of England has warned ministers that house prices could crash by more than a third in the event of a disorderly, no-deal Brexit.
Mark Carney briefed Theresa May and senior ministers on the Bank's planning for a "cliff edge" break with the EU at a special Cabinet meeting on Thursday to review the Government's no-deal preparations.
It is understood he warned house prices could fall by up to 35% over three years in a worst case scenario, as sterling plummeted and the Bank was forced to push up interest rates.
His bleak prognosis came as France said it could halt flights and Eurostar trains from the UK if there was no agreement when Britain leaves the EU in March 2019.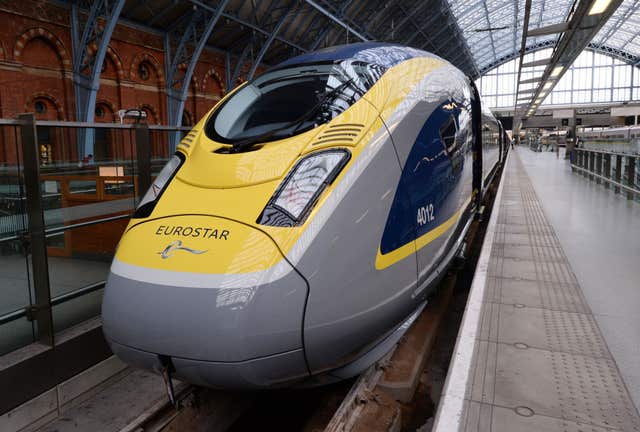 However his advice would appear to reflect the findings of the Bank's latest annual "stress test" of the UK financial system in November, which warned of a 33% fall in house prices in a worst case scenario.
Meanwhile, France's Europe minister Nathalie Loiseau, in London for talks with Brexit Secretary Dominic Raab, warned that Paris could halt major transport links with the UK in the absence of a Brexit deal.
Speaking at the Chatham House international affairs think tank, she said EU member states were working on measures to ensure there was not "chaos" after Britain leaves on March 29.
Asked whether, in the event of a no-deal Brexit, it was a "real possibility" Eurostar trains from London could be rejected and planes leaving Britain turned back, she said: "The consequences of a no-deal which you mentioned are correct.
"If we do nothing and if we reach no agreement, this is what would happen, among other examples."
She added: "This is the reason why we need to prepare for a no-deal because we cannot wake up on March 30 and say to our fellow citizens and to our businesses 'we thought it would not happen so we are not ready'."
Downing Street sought to play down her remarks, saying preparations were in hand to deal with "all possible scenarios" after Britain leaves the EU on March 29 2019.
"It is in everybody's interests for that not to happen," the Prime Minister's official spokesman said.
Following the three-and-a-half hour meeting of the Cabinet, the spokesman said ministers remained confident of securing an agreement, but had agreed to "ramp up" their no-deal planning.
"As a responsible Government, we need to plan for every eventuality. The Cabinet agreed that no-deal remains an unlikely but possible scenario in six months' time," the spokesman said.
Mr Raab said they were putting in place measures to manage the risks
in the event of no-deal, but acknowledged there would be some "disruption" if there was no agreement.
"We need to be honest about this. In the event of a no-deal scenario, which is not what we want, we would face short-term risks and short-term disruption," he told BBC News.
The warning came as the Government released its latest tranche of 28 technical papers on the no-deal preparations.
They include advice to motorists that they may need to obtain an International Driving Permit to continue driving on the other side of the Channel if the EU refuses to recognise UK licences.
British drivers who fail to obtain the correct documents may be turned away at borders or face enforcement action, the papers warn.
Among the other advice was:
– Free mobile phone data roaming in the EU "could no longer be guaranteed",  although Vodafone, Three, EE and O2, have said they have no current plans to bring in new charges.
– Transfers of personal data from remaining EU countries to UK companies and organisations could be restricted.
– UK firms working on the EU's 10 billion euro Galileo satellite navigation
system could be cut out of existing contracts as well as barred from seeking new ones.
The CBI said the notices showed the importance of securing a withdrawal agreement which will give businesses a 21-month transition period in which to adjust.
Director general Carolyn Fairbairn said: "These notices make clear firms would be hit with a sledgehammer in the event of no-deal."