Dublin City Council has voted to retain ownership of the last remaining former Magdalene Laundry in state ownership.
Thousands of women from troubled backgrounds were effectively incarcerated and forced to work under harsh conditions in the notorious laundry institutions run by Catholic religious orders.
The last laundry to close was the institution at Sean McDermott Street in Dublin in 1996.
The building was then transferred to the ownership of Dublin City Council.
The council had been considering selling the property on a two-acre site to a Japanese hotel chain.
At a special meeting on Thursday evening, 37 councillors voted to retain ownership, with just eight voting against and two abstaining.
Survivors of the Magdalene Laundries applauded from the public gallery as the result of the vote was read out.
A number of protesters had gathered outside Dublin Castle ahead of the debate.
Some held signs saying "no sale", others held aloft posters which read "our land is not yours to sell".
Dublin Social Democrat Gary Gannon proposed the motion to block the sale.
"It is the only laundry of its type in the possession of the State, which is why it is so important," he told the council.
"We acquired that building in 1996 during a transfer sale with a religious order who previously owned it.
"In doing so we became custodians not only of its bricks and mortar but its terrible legacy of torture, incarceration and abuse.
"That building and the memorial that is scheduled to be placed there was going to be transferred, outsourced to a private hotel firm.
"What I am proposing tonight is that we say absolutely no to that. It simply cannot be done, we will not be outsourcing our memorials.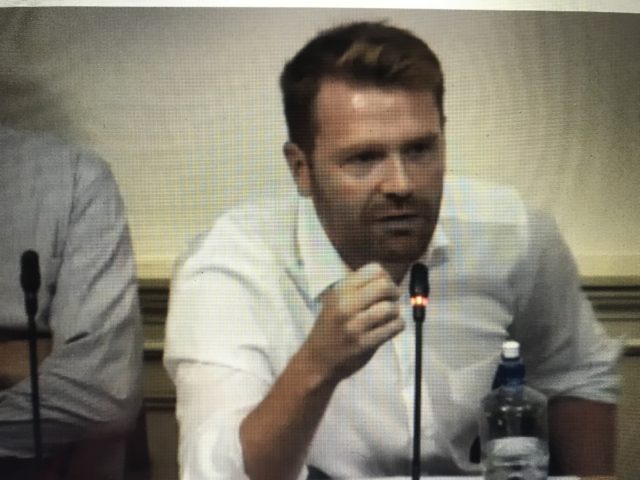 "These are people who had their names removed, we still don't have burial records where some were placed.
"There is a simple request and responsibility on us as a council custodians of that building, to provide a place where people can be remembered in an honourable way."
The council will now consider the future of the site.
Survivors have called for a museum and interpretive centre on the site.
The plight of the women who served in Magdalene laundries was documented in the 2002 film The Magdalene Sisters.