Downing Street has slapped down Boris Johnson after he warned that Britain was heading for a "spectacular political car-crash" if the Government stuck to Theresa May's plans for Brexit.
The former foreign secretary's warning came as Mrs May gave one of her most positive forecasts yet for Britain's future after Brexit, telling the BBC: "I believe that our best days are ahead of us."
Asked in an interview for Panorama, asked why she thought Brexit would be good for Britain, she replied: "It gives the United Kingdom opportunities as an independent and sovereign state to build a better future for all our people."
But Mr Johnson warned that, unless Mrs May's Chequers plan was dropped, Britain was "heading full throttle for the ditch with a total write-off of Brexit".
Requirements for a "backstop" arrangement at the Irish border, contained in December's agreement between Mrs May and European Commission president Jean-Claude Juncker, would leave the UK a "vassal state" of the EU, the former foreign secretary warned.
In his regular column for the Daily Telegraph, Mr Johnson claimed that he and others had been "taken in" over the EU's fallback option, having been privately assured at the time that it would never be invoked.
But Number 10 pointed out that Mr Johnson had himself signed up to the joint report agreed by Mrs May and Mr Juncker, including the backstop provision, and had remained in government for a further seven months afterwards.
The Prime Minister's official spokesman said: "Boris Johnson was a member of the cabinet which agreed to the December joint report, including the backstop.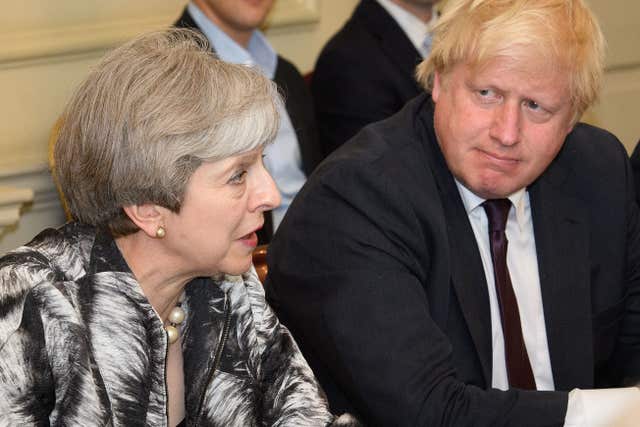 "He remained in Government for a full seven months after the joint report was agreed. He was also a member of the cabinet sub-committee which agreed the UK's proposed customs backstop."
Although she is signed up to the principle of a backstop if no better arrangement can be agreed, Mrs May has robustly rejected the version put forward by Brussels, which would see Northern Ireland remain within the EU customs area and effectively draw a customs border down the Irish Sea.
However, Mr Johnson denounced alternative plans set out by  the PM as a "constitutional abomination" which would leave Britain as a "humiliated rules-taker".
Mr Johnson has backed proposals by the pro-Brexit European Research Group that physical checks can be done away from the border, without keeping the UK or Northern Ireland tied to EU customs rules.
And it has been reported that the EU is preparing to accept use of technology to avoid the need for new border infrastructure.
Writing in The Daily Telegraph, Mr Johnson said: "If the Brexit negotiations continue on this path they will end, I am afraid, in a spectacular political car crash."
"If we are to get out of this mess, and get the great British motor back on track, then we need to understand the Irish backstop, and how it is being used to coerce the UK into becoming a vassal state of Brussels," he added.
The EU's backstop would leave a border down the Irish sea while the UK's proposal left it "volunteering" to "remain effectively in the customs union and large parts of the single market until Brussels says otherwise", Mr Johnson said.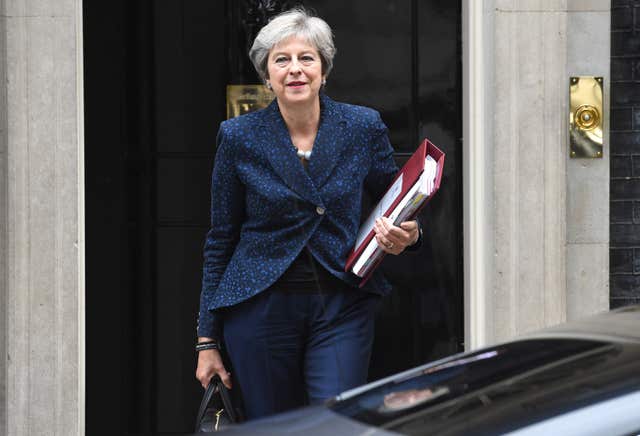 "One threatens the union; the other version, and its close cousin, Chequers, keep us effectively in the EU, as humiliated rules takers.
"We need to challenge the assumptions of both these Irish backstops, or we are heading full throttle for the ditch with a total write-off of Brexit.
"We are straining at the gnat of the Irish border problem, in fact we haven't even tried to chew the gnat, and we are swallowing the camel of EU membership in all but name."
Speaking to Panorama, Mrs May said there needs to be "friction-free" movement of goods across the Irish border, without customs or regulatory checks between the UK and EU, after Brexit.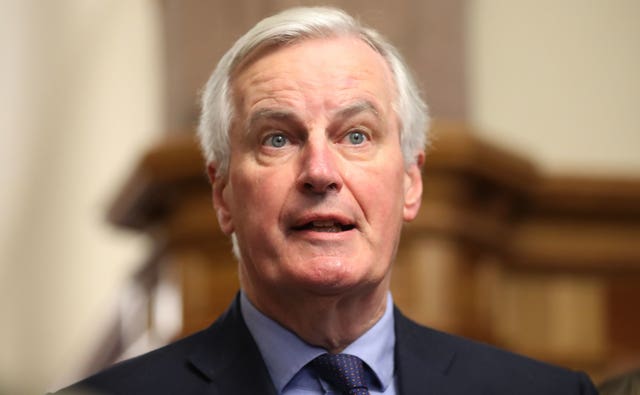 Mrs May also said she believes Parliament will vote for a deal to maintain a good trading relationship with the EU and co-operation on other matters.
But she cast doubt on whether the EU would offer a better deal if MPs rejected it, adding: "I believe we'll get a good deal, we'll bring that back from the EU negotiations, put that to Parliament.
"I think the alternative to that will be not having a deal because a) I don't think the negotiations will have that deal, and b) we're leaving on March 29 2019."
Mrs May stepped up efforts to win backing for the Chequers plan ahead of a gathering of EU leaders in Salzburg on Wednesday and Thursday.
She welcomed Malta's prime minister Joseph Muscat to Downing Street for talks ahead of the summit.
Diplomatic notes seen by the paper state: "The biggest unsolved problem is Northern Ireland.
"There is a political mobilisation in the UK in this regard. Therefore, we are trying to clarify the EU position."