A Grenfell Tower survivor who was targeted by a fraudster working for Kensington and Chelsea Council has told a court her actions were like "pouring salt" on the wounds of the fire's victims.
Jenny McDonagh, 39, used her position as finance manager at the council to take £62,000 of money meant for victims of the fire, which killed 72 people in June last year.
More than £50,000 of that money passed through an account under the name of Edward Daffarn, the vice chairman of survivor campaign group Grenfell United.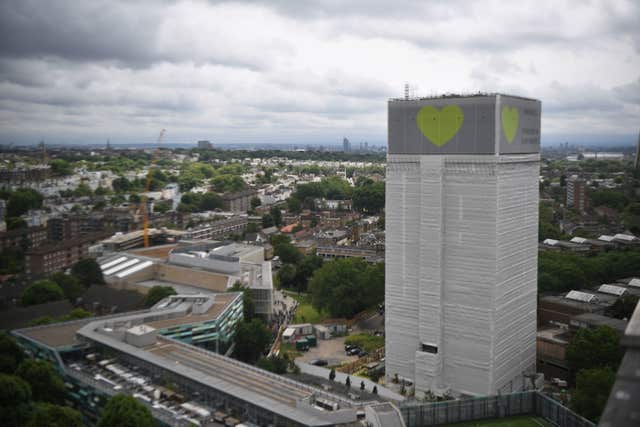 "It is like pouring salt on the wounds of bereaved residents," he said.
"These feelings go right down to our very core.
"The action of a few criminals pains our community."
Judge Robin Johnson said: "Your offending affected not only those close to you but many other people."
McDonagh, from Abbey Wood, south-east London, had previously pleaded guilty to two offences of fraud, one of theft and another of concealing criminal property on August 30.
McDonagh took the pre-paid credit card that was loaded with money meant to be used by Mr Daffarn and subsequently topped it up 17 times.
She spent the money, taken over a 10-month period, on luxury holidays to Dubai and Los Angeles, expensive restaurants and a gambling spree.
Some £32,000 was spent gambling, losing around £16,000.
Trips to Paris and Iceland were also paid for using the cards, as well as purchases in high street shops.
Prosecutor Benjamin Holt said the money was spent on "frivolous items, for example £48 at Ann Summers".
Her spending was "heavy and frequent", he added, and she had used "sophisticated" techniques.
McDonagh was hired by the council in October 2017 to assist with the distribution of funds to survivors to help them pay for accommodation and other essentials.
When she appeared at Isleworth Crown Court on Thursday she was also charged with fraud of abuse of position in relation to £35,000 she stole from the Medway NHS Foundation Trust, which is based in Kent,
whilst working in their finance department.
She did this by setting up a "bogus company" in her name and paying into it, Mr Holt added.
McDonagh, who appeared in court dressed in a grey blouse and looked unmoved throughout the hearing, pleaded guilty to the additional charge.
Defence barrister Neil Ross said the case had destroyed McDonagh's marriage and she is now on anti-depressants and seeking counselling.
He said: "She has destroyed her marriage. Her husband has moved out of the home they shared.
"She has destroyed her own future and of course has brought that on herself.
"She is a pathetic woman in the original meaning of that word.
"She is now back on anti-depressants and she is trying to seek counselling."
McDonagh will be sentenced on Friday.