Belfast has outlined its vision of a £1 billion-plus city deal to the Government amid hopes of securing the green light in this month's Budget.
The city and surrounding council areas want Chancellor Philip Hammond to give the go-ahead for a bespoke investment deal similar to those secured by other urban centres around the UK.
Belfast and five other councils on the eastern side of Northern Ireland have joined forces with universities and higher education institutions to pitch for a city deal they believe can deliver 20,000 jobs through a 10-year investment strategy.
The partner organisations hope that £1 billion of public funds can leverage a further £3 billion of investment from the private sector.
They are asking Mr Hammond to stump up £450 million.
The terms of the proposal deal would see that sum match-funded from Stormont's coffers – when elected ministers return – with the six councils contributing £100,000 and the universities poised to add further investment.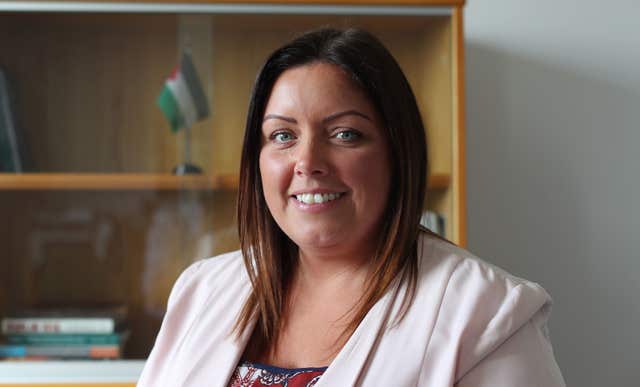 The bid team hope Mr Hammond will sign off on the general outline of the deal in the October 29 Budget, locking in a firm Treasury funding pledge, paving the way for further work on the individual elements of the strategy.
The envisaged deal, which has now been submitted to Northern Ireland Secretary Karen Bradley, focuses on four key investment pillars – digital and innovation; infrastructure; tourism-led regeneration; and skills and employability.
Londonderry is also currently working to secure a city deal that would help drive investment in the north west.
Belfast Lord Mayor Deirdre Hargey said negotiations with Government would now be "ramped up".
"We've developed a genuine partnership and together we're creating real momentum around the Belfast Region City Deal," she said.
"It presents us with a once-in-a-lifetime opportunity to deliver a decade of significant investment to boost inclusive economic growth, create 20,000 new and better jobs and £470 million GVA (gross value added).
"We want to make the region a global investment destination and ensure that we make a positive difference to those living in our most deprived communities."
The Belfast Regional City Deal envisages:
– establishment of a Global Innovation Institute focusing on already successful sectors in the city, including cybersecurity, financial services, healthcare and agri-food.
– creation of further centres of innovation focused on manufacturing, creative industries and life and health sciences.
– investment in digital connectivity to enable businesses across the region to connect to new markets and opportunities.
– investment in new tourist attractions to attract both domestic and international visitors. This will include a new landmark venue in Belfast to tell the story of the city; development of facilities at Hillsborough and Carrickfergus castles; an extension of the Gobbins coastal path; the regeneration of Bangor seafront; and a focus on bringing more visitors into the Mourne mountains and Ards Peninsula/Strangford Lough.
– extension of Belfast's Rapid Transit System to take in outlying districts.
– delivery of an extensive employability and skills programme, incorporating apprenticeship schemes, with a specific focus on digital skills.
Northern Ireland Secretary Karen Bradley said: "Today marks a significant step forward in delivering a City Deal for the Belfast City Region and the first City Deal in Northern Ireland which I hope will be closely followed by a City Deal for Derry/Londonderry.
"The proposals from the Belfast City Regions is the culmination of an incredible amount of hard work and is a great example of what can be achieved when politicians of all backgrounds, local business and community leaders, academia and local government come together to shape the economic future for their local areas and Northern Ireland as a whole.
"Working together is as important now as it has ever been particularly given the huge challenges currently being faced by the city of Belfast following last month's devastating Primark fire.
"Taking the next step forward in the City Deal process to negotiate the terms of the Deal will be a much welcomed boost for economic confidence as it gives genuine hope for the city."