An NHS manager has pleaded guilty to defrauding a health board out of more than £700,000 after using the names of U2 members to award contracts to his own construction firm.
Mark Evill, 42, had initially denied three counts of transferring criminal property, fraud and perverting the course of justice, but changed his pleas on the second day of his trial on Thursday.
Merthyr Tydfil Crown Court previously heard project manager Evill had set up a construction firm George Morgan Limited, named after his dog, to secretly award building contracts worth £707,946.24 to himself from Powys Teaching Health Board.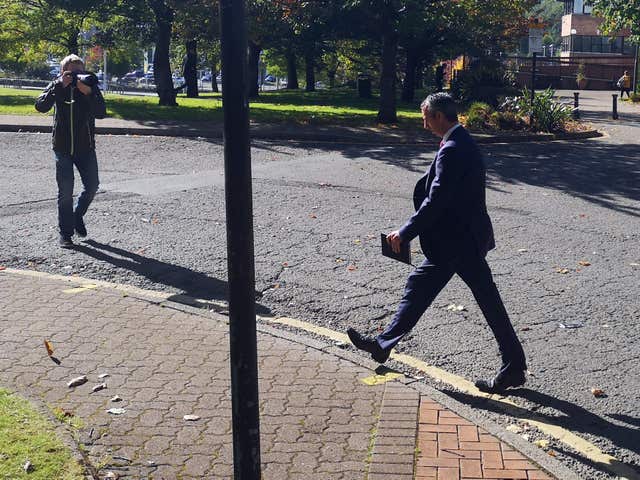 He wrote emails and invoices to himself and falsified quotes from real firms to hide his fraud from auditors.
Evill also created fictional employees Paul Hewson and David Evans, the real names of U2 band members Bono and The Edge, to make the company look legitimate.
Prosecutor Christopher Rees told the jury during the trial's opening: "Expenditure from the George Morgan bank account showed Mark Evill was living high on the hog at the expense of the National Health Service.
"It is a mark of the blatant, brazen and provocative dishonesty of Mark Evill that he chose to use the names of members of U2 to further this fraud."
Some of the construction work, which included the children's wing of Brecon Memorial Hospital, Bronllys Hospital and Welshpool Hospital, was later considered to have "major deficiencies", with the total cost to the health board estimated to rise to £1,420,604.66 once remedial works have been completed.
Co-defendant and fellow project manager Robert Howells, 65, also pleaded guilty to fraud after he was accused of endorsing the George Morgan Ltd bids for work despite knowing Evill was secretly its sole director.
Bank records showed he was gifted a £10,000 Ford Focus and £1,000 from the firm's account.
A third defendant, Michael Cope, 43, an NHS estate manager, will return to court on Monday charged with fraud after he also allegedly endorsed Evill's firm and received a £500 cheque as a gift.
Evill, from Earlswood Road, Shire Newton, and Howells, from Sedbury, Chepstow, were released on bail ahead of their sentencing next month.
Cope, from Garden City, Merthyr Tydfil, denies one count of fraud and will return to court for his trial on Monday.