Ayda Field risked a fashion faux pas by wearing off-white to the royal wedding.
The 39-year-old X Factor judge, who is married to Robbie Williams, donned a tailored jacket and matching knee-length dress.
The couple's six-year-old daughter, Theodora, known as Teddy, was a bridesmaid for Princess Eugenie and Jack Brooksbank.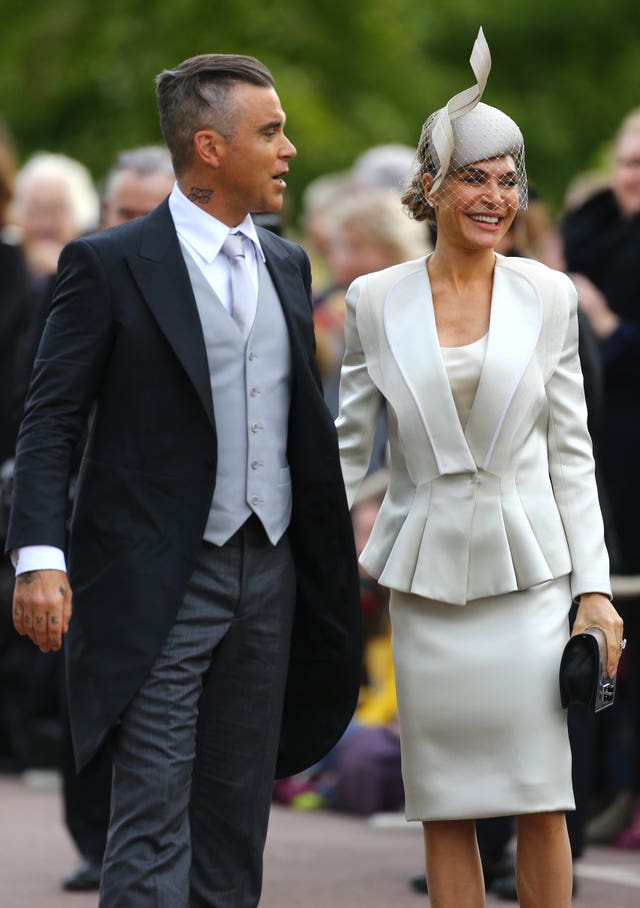 "Wearing white or any shade of white to a wedding is commonly considered a huge no-no – even more so for a royal wedding," she said.
"Ayda Field's decision to wear an off-white dress and jacket to accompany husband Robbie Williams to the wedding might raise a few eyebrows from the royal family within the ceremony and from the other guests in attendance."
The couple were all smiles on the way to the wedding ceremony.
Field's mother's hat blew off in the wind, leading a fellow guest to pick it up and hand it to her.