Princess Eugenie took the lead as her new husband appeared to struggle with nerves during their nuptials, according to a professional lipreader.
The royal bride initiated the couple's two tentative kisses on the West Steps of St George's Chapel, telling Jack Brooksbank "let's kiss" before the waiting cameras.
And during the readings inside the venue, Eugenie said jokingly "why aren't you holding my hand?" before the tequila salesman readjusted her ring, lipreader Tina Lannin said.
The ceremony was more muted than Harry and Meghan's in the same venue just five months beforehand, with Zara Tindall telling the Duke of Sussex "it's very quiet compared to the screaming at your wedding", according to Ms Lannin.
The Duke and Duchess of Sussex were also spotted having a quiet word about the seating arrangement.
And as bridesmaid Princess Charlotte simply waved to adoring crowds from a car, Robbie Williams' daughter Teddy, sitting in front of her, repeatedly shouted "hello!", Ms Lannin added.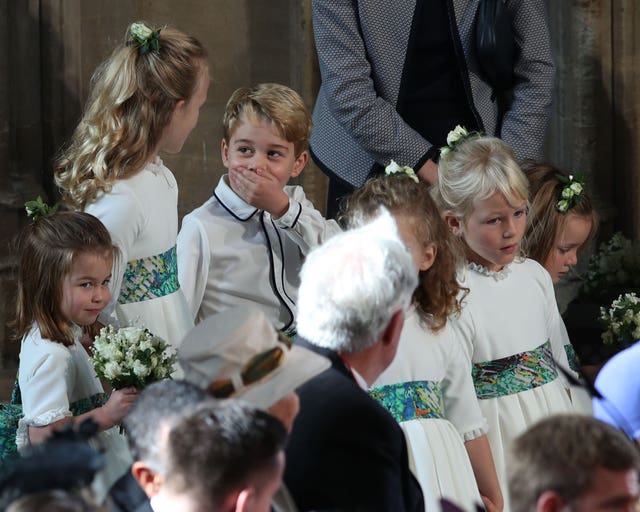 Last week, Brooksbank, 32, admitted being "terrified" ahead of the wedding to 28-year-old Eugenie.
He told Daily Mail diarist Sebastian Shakespeare: "I'll need to take a few minutes for myself before the speeches because I'm terrified.
"It's very exciting but I'm a little bit nervous."