Former foreign secretary Sir Malcolm Rifkind has called for Britain to impose sanctions against Saudi Arabia following the disappearance of a Saudi journalist.
Sir Malcolm said the UK Government should work with its allies to punish Riyadh, following claims Jamal Khashoggi was murdered while visiting the Gulf kingdom's consulate in Istanbul.
If other countries refuse to take part, Britain should consider taking unilateral action, he added.
He told BBC's Newsnight: "If the current Crown Prince remains in power for the indefinite future, then in the first instance the United Kingdom must work with the United States, France and other countries to see if there can be a combined response, a punishment of some kind, of sanctions of some kind.
"If the United States was not willing to take part then the United Kingdom has to consider action that it will take in its own name."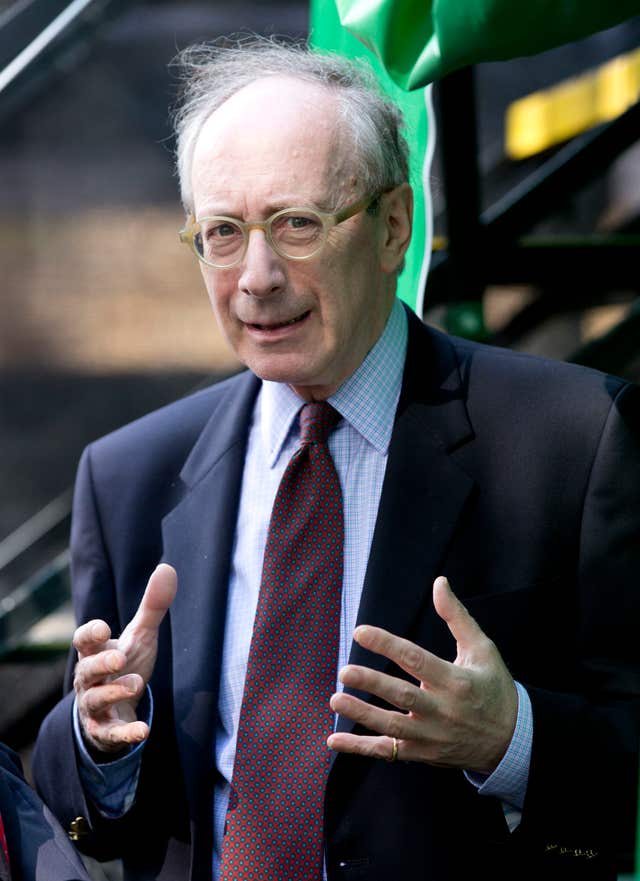 Financial Times editor Lionel Barber announced the newspaper would be pulling its partnership in a high-profile economic conference in Riyadh, while Sir Richard Branson has frozen several business links with the Gulf state.
Saudi Arabia's ambassador to the UK Prince Mohammed bin Nawaf al Saud previously said he was "concerned" about Mr Khashoggi's disappearance.
Foreign Secretary Jeremy Hunt met with the diplomat on Tuesday and later spoke to foreign minister Adel al-Jubeir by telephone to voice the UK's concerns.
He has said that if reports of Mr Khashoggi's death prove correct, the UK would regard the situation as "serious", adding: "Friendships depend on shared values."
US president Donald Trump has pledged that the US government will find out what happened to Mr Khashoggi and has said he will speak to Saudi Arabia's King Salman about the case.
A Turkish newspaper published the names and photographs of 15 Saudi nationals who allegedly arrived in Istanbul on two private jets the day Mr Khashoggi went missing.
On Wednesday, the Sabah newspaper, which is close to Turkish president Recep Tayyip Erdogan, revealed the identities of what it called a "mysterious" 15-member "assassination squad" who were allegedly involved in the disappearance.
A critic of Saudi Arabia's de facto ruler Crown Prince Mohammed bin Salman, Mr Khashoggi was living in self-imposed exile in the US and writing opinion pieces for the Washington Post before he vanished.
He visited the consulate last Tuesday to obtain a document confirming he had divorced his ex-wife, in order to allow him to remarry.
Turkish officials have said he was killed on the premises and his body removed.
Mr Erdogan has not confirmed the alleged killing, saying he would await the result of an investigation.
Saudi officials have denied the allegations as baseless.