The Duke of Sussex will follow in his mother and father's footsteps when he touches down in Australia with his new bride for their first official tour together.
Harry and Meghan's tour – which will also see the couple take in New Zealand, Fiji and the Kingdom of Tonga – comes 25 years after the Prince of Wales and Diana, Princess of Wales, travelled Down Under for their first tour.
The couple were accompanied by the then baby William for the visit, which saw the trio visit Alice Springs, Uluru/Ayers' Rock, and Sydney.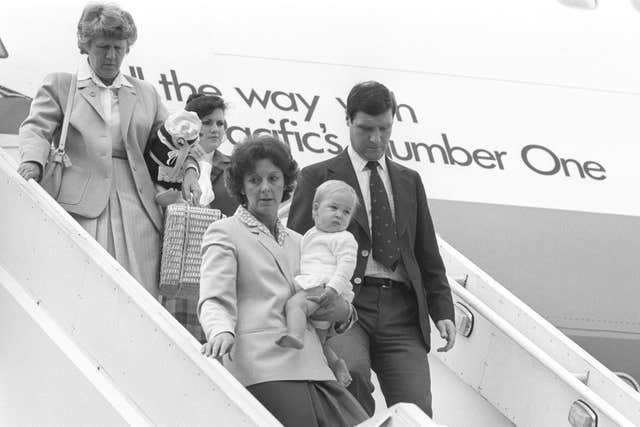 Charles took in the surf at one of the world's most famous beaches, Bondi, as part of the 23,601 mile and 41-day trip.
Harry and Meghan's sojourn in the southern hemisphere will be more brief but will see the couple retracing parts of the path once trod by his father and mother.
The couple will also visit Bondi Beach, where they will meet a local surfing community group which raises awareness for mental health and wellbeing.
In New Zealand, Harry and Meghan will tour the capital Wellington and visit Auckland and then Rotorua, which is famed for its Maori culture, and then head to Abel Tasman National Park in the South Island.
Similarly, Charles and Diana took in the traditional Maori culture 25 years ago in Auckland and the Bay of Islands, where the couple were rowed into the area in a traditional canoe.
The Duke and Duchess of Cambridge – Harry's brother and sister-in-law – came to Australia and New Zealand with a young Prince George in 2014 for an 18-day visit.
While at the zoo, William, Kate and George saw a bilby enclosure which contained a marsupial named after the youngest royal on the tour.