Climate change experts are to advise the Government on eliminating carbon emissions from the economy after a "stark warning" on global warming.
The Committee on Climate Change (CCC) will look at setting a target for achieving net-zero emissions and whether the UK needs to review its 2050 target of cutting emissions by 80% on 1990 levels to meet international commitments.
The Government has asked the committee to consider the issue after a UN report said countries must take "unprecedented" action to slash carbon emissions to zero by 2050 and limit global warming to 1.5C above pre-industrial levels.
Limiting warming to 1.5C will require fast and far-reaching changes to power generation, industry, transport, buildings and potential shifts in lifestyle such as eating less meat, the Intergovernmental Panel on Climate Change (IPCC) said.
The impacts of climate change, from increased droughts and water scarcity to extreme weather, rising sea levels, economic damage and spread of diseases such as malaria, will be worse if temperature rises exceed 1.5C.
CCC chairman Lord Deben said: "Just last week the IPCC issued a stark warning about the very serious threat posed by climate change.
"The difference in the impacts that we can expect to see with 1.5C and 2C of warming is considerable."
He said the CCC will consider how and by when the UK can effectively eliminate carbon emissions from the economy, and whether the 2050 target is still "fit for purpose".
"We'll set out the necessary steps to clean up the UK's homes, industry, transport and agriculture to help drive down emissions further, as well the associated costs and benefits," he said.
Announcing the request to the CCC, Prime Minister Theresa May said: "On the global stage, the UK is driving forward action on climate change through our work at the UN and with our Commonwealth partners.
"To ensure that we continue to lead from the front, we are asking the experts to advise on targets for net zero emissions."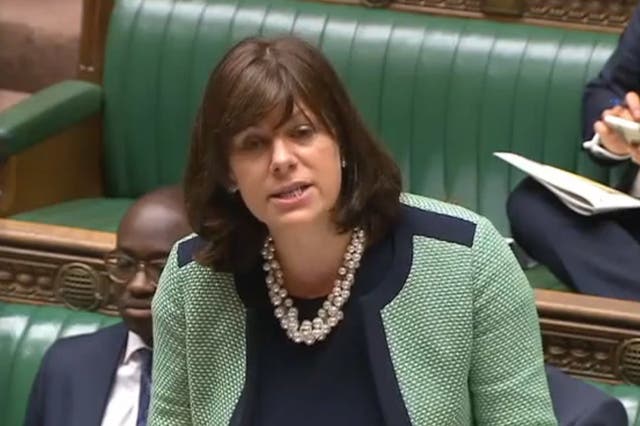 The move comes at the start of the Green GB Week initiative, and the Government claimed jobs in green industries could reach two million by 2030, generating up to £170 billion in exports.
Ministers will also set out proposals for new laws for "smart energy" appliances like washing machines and electric heating, with the ambition of making all new buildings smart by 2030.
But fracking for shale gas, a fossil fuel, is getting under way in Lancashire, and the Government has faced criticism for backing Heathrow expansion, abandoning zero-carbon homes targets and not moving fast enough on cleaning up transport.
Environmental campaigners welcomed the Government's net-zero move, but called for a commitment to the 1.5C goal.
Ed Matthew from the Climate Coalition, which represents groups ranging from environmental campaigners and aid agencies to the National Trust and the Women's Institute, said: "It is not just the target that matters, it's how fast we get there.
"The CCC must now ensure that this net-zero pathway is compliant with no more than 1.5C of warming."
Shadow business secretary Rebecca Long-Bailey said the announcement came as Government "slashes support for small-scale renewables, scales back support for electric vehicles" and had been "slammed" by leading climate scientist James Hansen for its pursuit of fracking.
"This gaping contradiction is no accident – it is hypocrisy of the highest order, and an affront to those communities on which this Government has forced the fracking industry," Ms Long-Bailey said.
Liberal Democrat environment spokesman Tim Farron claimed the Tories had "lurched drastically away from supporting green technologies".