Royal Bank of Scotland's chief executive has warned he cannot guarantee that financial scandals at the taxpayer-owned lender will not happen again under his watch.
Ross McEwan stressed that efforts to "rethink the business" and take customers into consideration in "every change we make" have reduced the chance that RBS will be hit with further conduct and litigation issues.
However, he stopped short of promising that the bank would have a clean record during his tenure.
"Can I say this will never happen again? I'm sorry, I can't," he told the Press Association.
Since the financial crisis, RBS has been dogged by several scandals, including the mis-selling of payment protection insurance (PPI), mortgage-backed securities and the mistreatment of small businesses.
"We still employ 70,000 people, we still have a very large balance sheet and business and it's much simpler. It's not a simple bank like many others, but I think we've put things in place now that we minimise any of those issues," the New Zealander added.
It raises concerns over the chief executive's handle on potential scandals which could see senior staff held responsible for any misconduct under the new Senior Managers and Certification Regime (SMCR).
Mr McEwan has been in his post since 2013.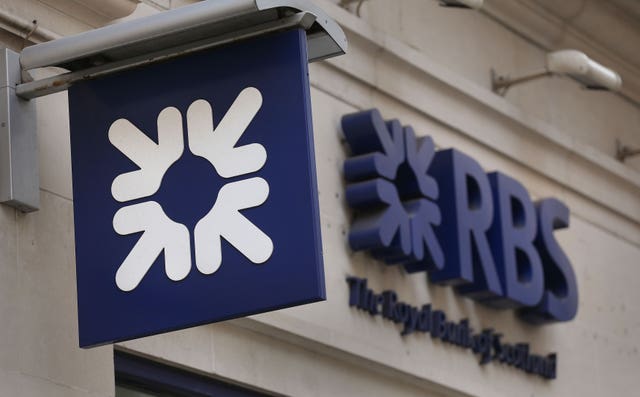 "We did a very bad job.
"But today our organisation is very focused on the customer and we did put things in place and had the conversations before we made those changes, and so I think there's a much lesser chance," Mr McEwan said.
The RBS chief was speaking to the Press Association around the 10-year anniversary of the bank's £45 billion Government bailout in 2008, contributing to a financial crisis which still haunts the UK financial sector a decade on.
The taxpayer still owns 62% of RBS.
One thing Mr McEwan could guarantee is that another financial crash is coming, but this time banks and regulators will more prepared.
"The 2008 crisis was enormous and it was a build-up of probably a decade plus of debts being built up, and bank acquisitions that were poorly funded, and a whole raft of issues.
"But I think of course there will be another financial stress in some point in time – be it a crisis or a recession of sorts."
He said banks are now better protected against a full-blown crisis, having been forced by regulators to build up capital cushions to levels that are up to three to four times what they were before the financial crash.
In addition, liquidity levels – which refer to how quickly assets can be bought and sold – are in "much better shape".
"It's not going to be such an impact on the banks and its customers again," the RBS chief said.
"But will it happen again? You can pretty well guarantee it, but what shape or form it comes in, I couldn't guess."