A major London railway hub is at the centre of serious disruption after a test train severely damaged overhead electric wires.
Paddington station was almost deserted during Wednesday morning rush-hour as commuters were told many key routes would be suspended for much of the day.
Trains are currently unable to run between London Paddington and Slough or Heathrow Airport after 500 metres of overhead electric wires suffered "extensive damage" at Ealing on Tuesday night.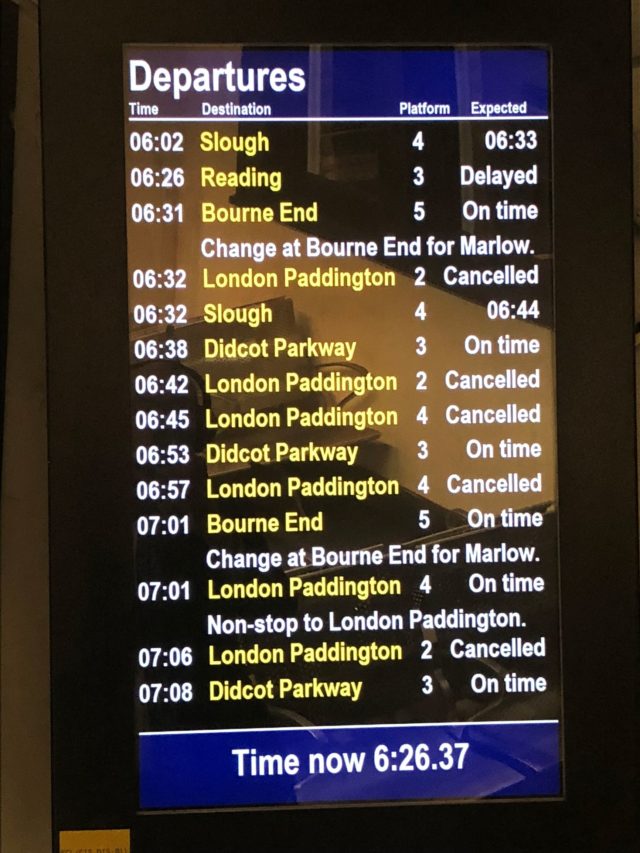 Many trains became stranded between Paddington and Reading due to a loss of power supply, and GWR said a reduced timetable would impact most mainline routes.
Travellers trying to get to Heathrow were told to take the much slower Piccadilly Tube line to the airport, or a bus-replacement service.
Delays on the Central, Circle, District, Hammersmith and City, Jubilee and Metropolitan London Underground lines compounded difficulties for commuters trying to get across the city after arriving at alternative rail hubs.
GWR staff wheeled a trolley on to the Paddington concourse at around 8.30am to give away free tea, coffee and biscuits to frustrated commuters.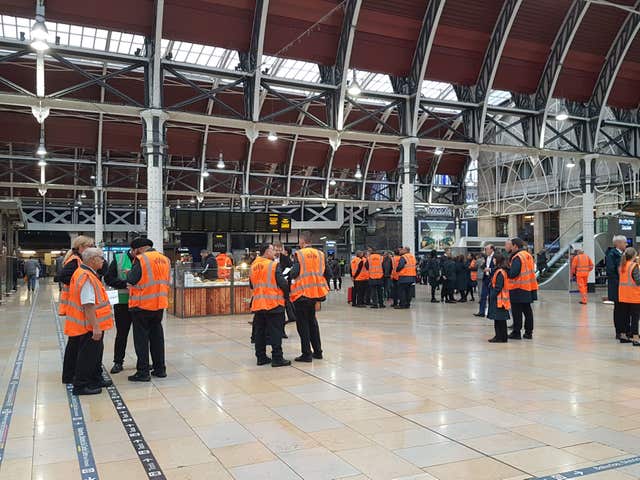 "As a result, GWR, Transport for London (TfL) Rail and Heathrow Express will not be operating a train service between London Paddington, Hayes & Harlington or Slough until such time as repairs have been completed."
Network Rail said it expected to open two train lines by midday, but warned disruption would last until the end of Wednesday.
A spokeswoman said: "We are experiencing severe disruption on all services into and out of London Paddington and this is likely to affect services in other areas for the rest of the day.
"This is owing to 500 metres of extensive damage caused to overhead power lines in the Hanwell area yesterday evening.
One commuter trying to get to Bristol said he was likely to miss his morning meeting.
Mitch Riviere, who works for HMRC, told the Press Association: "I was thinking of trying to go via Waterloo but that's not a great option – but it might have to be that or walk there.
"I never take this line and I never will again."
Elizabeth Santos, a customer service manager, said she expected to be at least an hour-and-a-half late for her job in Slough.
"I start work at 8.30am but if I take another line I won't get there until at least 10am," she said.
Some people were looking on the bright side – three employees at a pharmaceutical company in Slough said they had been told they could work from home for the day.
One joked: "It's not so bad for us."
Elsewhere, travellers trying to get from Slough to Windsor to try and catch a train to Waterloo instead of Paddington, as advised, faced further delays at one point because there was no driver available for the short journey.
They were delayed for a further 35 minutes by the lack of staff.
It follows an evening of major delays as electricity supply problems caused delays and cancellations on a number of busy routes in and out of London.
Southern, Southeastern, Thameslink and Gatwick Express were all reporting cancellations and delays of up to 45 minutes.