A former teacher will not face a retrial over allegations she had sex with a student in the toilet of a plane as they returned from a school trip.
Eleanor Wilson, 29, denied four charges of sexual activity with a child by a person in a position of trust during a trial at Bristol Crown Court.
Judge Peter Blair QC, the Recorder of Bristol, told the jury of four men and six women they could leave after 10-and-a-half hours of deliberations last week.
The jury foreman informed the judge there was not a "realistic prospect" of reaching majority verdicts in any of the charges against Ms Wilson.
Following the jury's dismissal, the Crown Prosecution Service (CPS) asked for seven days to consider if it wished to seek a retrial.
On Wednesday, a spokeswoman for the CPS said: "The CPS has decided not to seek a retrial in this case.
"This decision follows careful consideration including speaking with the complainant."
Ms Wilson was accused of having drink-fuelled sexual intercourse with the teenager on a British Airways flight home from a camping trip in August 2015.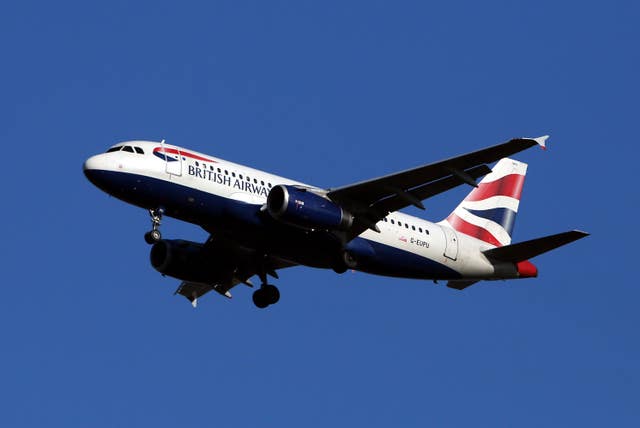 She was also said to have seen the boy outside of school and allegedly kissed and cuddled him on three separate occasions.
Within weeks of the pair returning from the trip, rumours spread around the school that Ms Wilson was in a relationship with a student.
She denied this when confronted by the school's head teacher, saying she was "horrified" by the accusation.
At the same time, Wilson discovered she was pregnant and went on to have an abortion, with prosecutors claiming the boy was the father.
Jurors were told the "clandestine" relationship was exposed months later when another pupil at the school tried to blackmail Ms Wilson into having sex with him.
The Royal Navy Reservist said she formed a friendship with the boy because she had no friends of her own age she could confide in.
She insisted the boy had imagined what he claimed happened in the plane toilet and said there was "no truth whatsoever" in the allegations.
Giving evidence, the teenager said a bond developed between them. He said his account was not fantasy and he was telling the truth.
Ms Wilson, of The Rope Walk, Dursley, Gloucestershire, was released on unconditional bail following last week's hearing.
She was banned indefinitely from teaching in July last year following a report by the National College for Teaching and Leadership.