A man whose mother and sister were killed in an attack by his father has made a tearful plea for understanding of the plight of victims of domestic abuse.
Briton Luke Hart was comforted by actor Amber Heard, who appeared emotional, as the crowd in a packed auditorium rose to its feet following his speech at a global summit in the Netherlands.
Mr Hart's mother Claire, 50, and 19-year-old sister Charlotte were shot dead by husband and father Lance Hart in a leisure centre car park in Spalding, Lincolnshire, in July 2016.
The killer, 57, then turned the shotgun on himself.
Mr Hart said the struggles he and his brother Ryan faced after the killings became invisible due to some of the media coverage about the deaths.
Speaking at the One Young World summit, he said: "My father's abuse of my family was an active choice that he made every single day. Violence against women and children cannot be blamed on the mental health of perpetrators or on victims.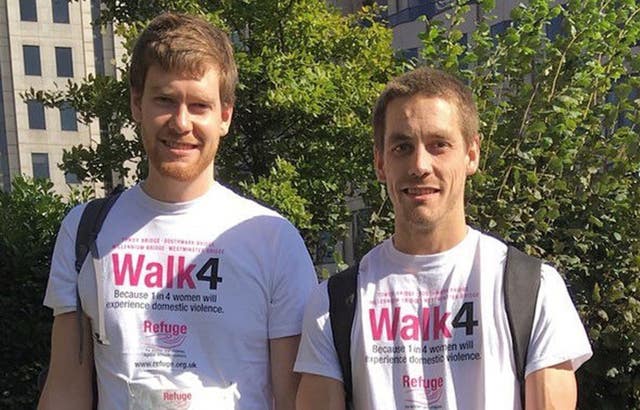 An inquest in October 2016 heard a 12-page murder note was found stored on a USB stick in the killer's car.
Speaking on Thursday, Mr Hart said: "Even something as trivial as the media referring to the suicide note that our father had written made our struggles invisible, and it showed the control that our father still had over the narrative, the same control he had always exerted over our lives.
"It was a suicide note to our father but it was a murder note to my mum and sister.
"Cruelty is always a choice and so is the perspective that bystanders take towards that use of violence. Only when we choose to understand victims' perspectives do we truly stand in solidarity against the abuse of women and children."
The Hart brothers, both aged in their 20s and based in Surrey, have become advocates for domestic abuse awareness, and Luke appeared at the summit in The Hague during a session focused on human rights.
Justice League and Aquaman star Heard is one of the speakers at this year's gathering, which has also featured addresses from Sir John Major and Bob Geldof.