Bank of England governor Mark Carney and two of his US advisers have racked up more than £100,000 on travel costs and taxis in just three months, figures have revealed.
It comes just four months after the Bank was slammed by MPs over its "staggering" expenses.
The latest figures released by the Bank show Mr Carney claimed £50,664 in expenses between March and May, while US-based Financial Policy Committee (FPC) member Donald Kohn spent nearly £31,000 on travel including just three return flights from Washington to London.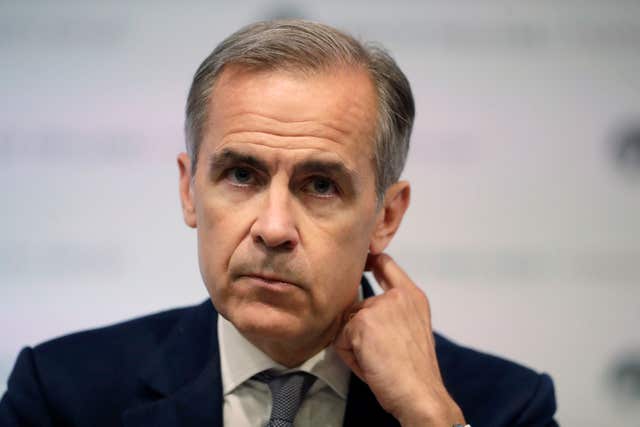 This included more than £11,000 on one flight for Mr Kashyap from Chicago to London – branded "staggering" by Simon Clarke MP, who said it had "disturbing echoes" of the MPs' expenses scandal.
The most recent figures reveal further eye-watering expenses at the Bank, with Mr Carney spending £49,876 on foreign business travel between March and May and a further £781 on car hire and taxis.
This follows the central bank boss's revelation in June that his own expenses totalled £312,000 over the past two years.
Nicky Morgan, chairwoman of the influential Treasury Select Committee, said the Bank's staff expenses remain "staggeringly high".
Mr Kohn spent £595 on car hire and taxis on top of his mammoth flight expenses to attend FPC meetings between March and May.
Mr Kashyap, meanwhile, forked out £22,266 on travel costs including three return flights from Chicago to London.
His car hire and taxi costs added £337 on top.
The Bank's chair of court, Bradley Fried, assured the Committee in a letter following the June hearing the Bank would "review and refresh" its travel and expenses policy and report back.
Ms Morgan said: "The Committee will keep a watchful eye on the review, and its impact on the Bank's expenses."
Mr Carney has already sought to defend the Bank's spending, claiming in June the foreign travel expenses were justified.
He said at the time the Bank is the "world's leading international financial centre and the most complex in the world".
Mr Carney said the Bank was at the "top table" of key global meetings and added "we can't have all of them meet in London".
He added that he also receives a salary from the Bank for International Settlements – where he acts as chair of the Global Economy Meeting (GEM) and the Economic Consultative Committee (ECC)- which he can use to offset Bank expense costs.
Mr Fried further attempted to defend the costs for Mr Khon and Mr Kashyap, saying their expenses should be considered "in the context of their contribution to financial stability in the UK".
He has also since sought to correct the revelation over the £11,000 flight taken by Mr Kashyap, claiming the cost in fact covered four transatlantic airfares and has now been amended on the Bank's website.