Britons can expect a "shock to the system" this week as temperatures dip sharply after a spell of unseasonably warm weather.
Parts of northern Scotland could even see sleet and flurries of snow, while further south the mercury is unlikely to go beyond single figures, the Met Office said.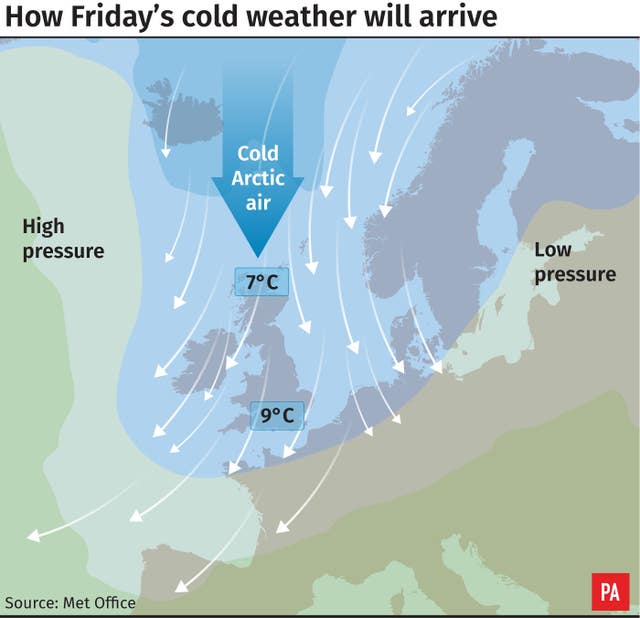 A spokesman for the Met Office said: "It will turn a lot colder as we head towards Friday and the weekend and the wind turns more northerly – we might see some sleet and wet snow in northern areas.
"It will be a bit of a shock to the system because it's been fairly mild recently and there will be a considerable drop in temperature."
He said snow was unusual for the time of year but added there had been snowfall in 2012 in parts of Scotland.
The spokesman continued: "There will be no snow further south, but there will be a noticeable drop in temperature – perhaps as low as 8C or 9C – a big drop considering temperatures were as high as 21C in parts of the south over the weekend.
"Temperatures will be below average – going from above average at the moment."
He added that it is unlikely any snow will settle, and that it is only likely to be showers.
"Some places will see snow or sleet showers and some won't."