MPs have written to Northern Ireland's health chief to express concerns that cancer services in the region are falling behind the rest of the UK.
Members of the Northern Ireland Affairs Committee said they were concerned about screening services, waiting times and the lack of an up-to-date cancer strategy.
Committee chair Dr Andrew Murrison has written to the senior civil servant in charge of the Department of Health, Richard Pengelly, on the issues.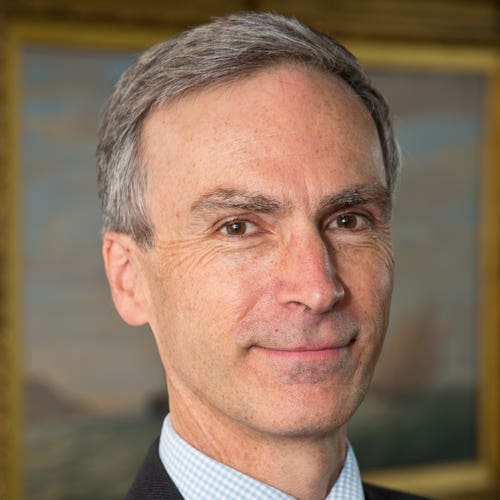 The committee is currently holding an inquiry into health funding in Northern Ireland and has heard evidence from patients, carers and charities.
The committee noted:
– Northern Ireland's cancer strategy has not been updated since 2008. It is the only region in the UK that does not have an updated cancer strategy in place and, without a sitting Assembly, has currently no means of creating one.
– Northern Ireland is the only part of the UK not committing to guidance from the UK National Screening Committee on screenings for bowel and cervical cancer. As a consequence, patients in the region are unable to avail of certain early detection tests available in Great Britain.
– Waiting times are exceeding Stormont targets. Only 75% of patients receive treatment within 62 days of an urgent GP referral for suspect cancer – well short of the target of 95%. Members also expressed concern that some patients have to travel long distances to receive cancer treatment, at times as far as England.
"Northern Ireland is the only region in the UK that does not carry out the recommended FIT (faecal immunochemical testing) screenings for bowel cancer and HPV (Human Papillomavirus) tests for cervical cancer.
"Additionally, patients in Northern Ireland face severe delays in receiving diagnosis and treatment, and some patients are expected to finance the up-front costs of their own travel to England for specialist treatment.
"In the absence of a devolved Assembly, there is a risk that Northern Ireland's now out-of-date cancer strategy will not be comprehensively updated.
"Given that cancer is the leading cause of death in Northern Ireland, it is vital that the department acknowledges these shortfalls in cancer care and develops a strategy for addressing them."