Crime writer Val McDermid and ultra-endurance cyclist Mark Beaumont are to be honoured by the Open University at its Scottish graduation ceremony.
They will receive honorary degrees on Friday along with educationalist Dame Ruth Silver and teacher and educational psychologist Graham Cameron.
Almost 500 Open University graduates from across Scotland will receive their awards at two ceremonies in Glasgow's Royal Concert Hall.
Ms McDermid is being honoured for services to the arts and sciences.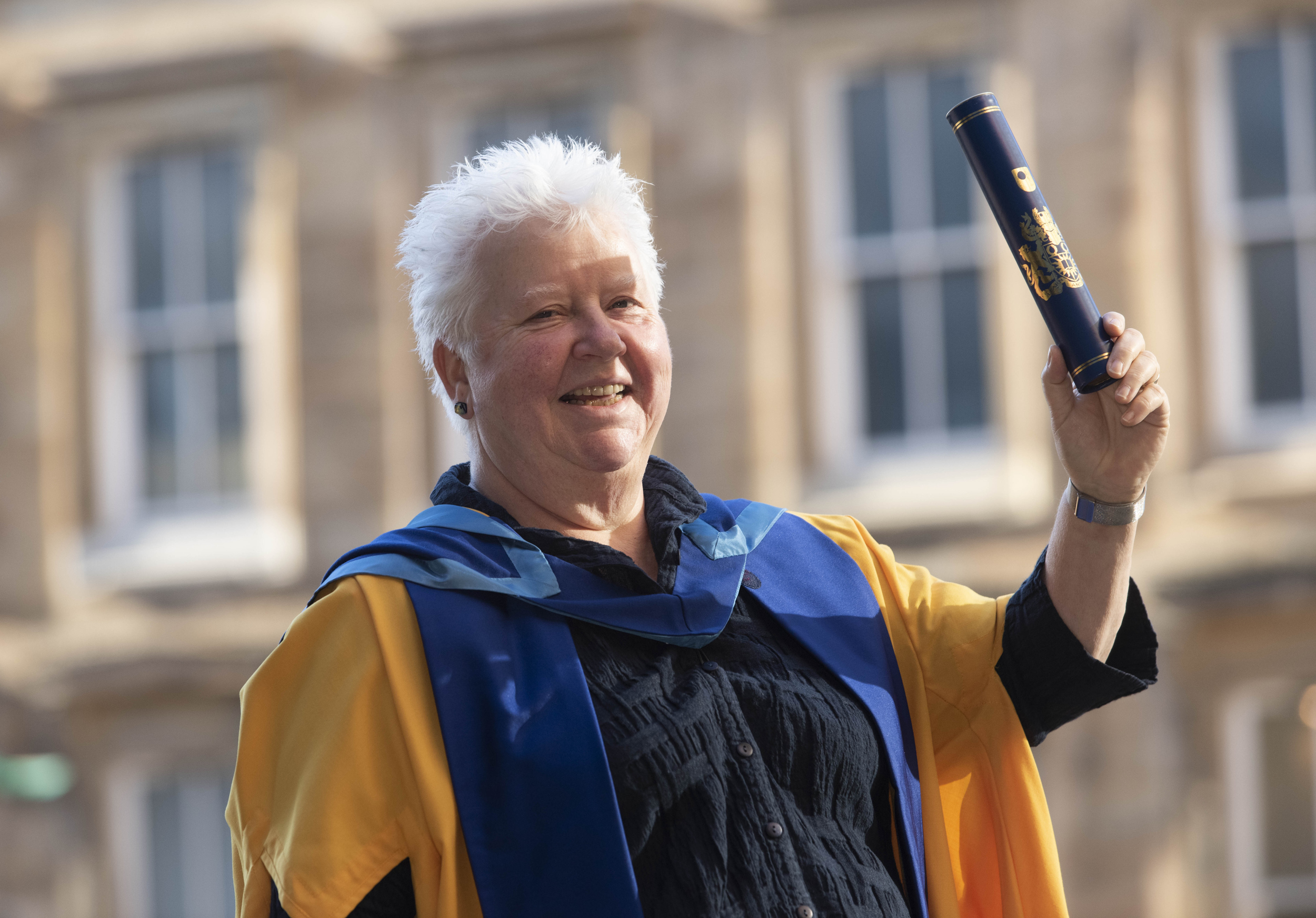 "I'm very proud to be acknowledged by an institution that was launched by my fellow Fifer, the remarkable Jennie Lee."
Mr Beaumont last year broke the record for travelling around the world on a bike, accomplishing the feat in 79 days.
The cyclist, who is also rector of Dundee University, is being honoured for public services.
He said: "It's a great honour to be recognised by The Open University and I am looking forward to celebrating alongside all those graduating.
"My first connection with the OU came through my sister Heather, who studied psychology and loved the fact she could gain a degree while living and working abroad.
"The world is changing fast and the OU is leading the way when it comes to flexible higher education.
"As the Rector of a traditional Scottish University, I am looking forward to building a close relationship with the OU and learning how they are opening up degree learning to so many people."
Dame Ruth Silver is being recognised for exceptional contribution to education and culture and Mr Cameron for services to the educationally underprivileged.
Susan Stewart, director of The Open University in Scotland, said: "The dedication of our students is genuinely extraordinary.
"Year after year, they manage to fit their study in to their hugely busy lives, alongside their jobs, children and all sorts of other responsibilities.
"As we approach our 50th anniversary in 2019, our students continue to be what makes The Open University special.
"It's no surprise that we have such wonderful honorary graduates here to share the stage with them today."