Primark has been granted permission to commence work on the badly damaged Bank Buildings in Belfast following a major fire in August.
The historic building was devastated by the blaze which took several days to extinguish.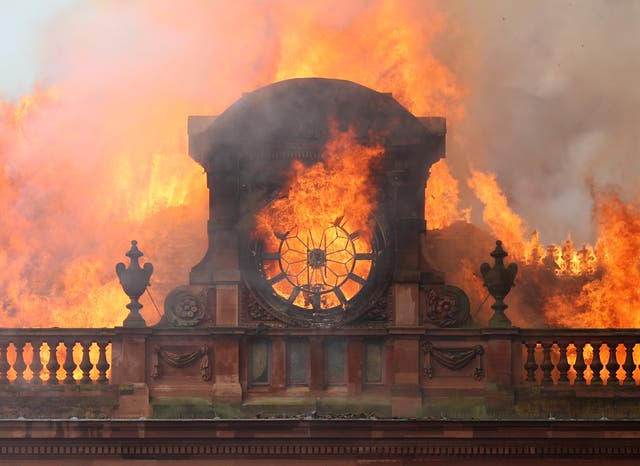 In a statement, the council said it understands the retailer is now ready to commence work.
The work is expected to make it possible for an extensive safety cordon around the building in the heart of Belfast to be reduced.
"Approval has now been given for Primark's proposal to begin conservation-led works to take down the top two floors of Bank Buildings, which appear to be the most unstable parts of the building," a council spokesperson said.
"Once these unstable elements are removed, works can take place to install a facade retention scheme.
"It will also make it possible to reduce the cordon and restore pedestrian access between Royal Avenue and Donegall Place, subject to health and safety considerations, as work takes place."
"We have also agreed a process with Primark which includes a temporary designed walkway, which we hope to be in place within weeks."
The cordon has left 14 businesses unable to trade.
Earlier this month, it emerged the fire caused a 30% drop in footfall in the city centre.
A council report has found a reduction of almost 50% in some areas close to Bank Buildings.
Councillor Matt Garrett, chairman of the council's planning committee, said there is an urgency for businesses in the city centre that the work proceeds.
"I'm pleased that we have been able to give the green light to this application and work can now get under way with the aim of reducing the cordon as soon as possible and as soon as it is safe to do so," he said.
"The committee has asked for an undertaking from Primark that it will begin work as soon as practically possible.
"There is a real urgency for businesses, both inside and outside the cordon, to ensure their economic resilience in the run-up to Christmas and beyond, so it's vital that Primark moves forward and ensures the required works are completed as soon as possible."
Earlier in October, the council announced a programme of events including a ski slope, ferris wheel and mini festival aimed at attracting more people into the city centre.
It is also seeking an urgent meeting with the Northern Ireland Secretary Karen Bradley and the head of Civil Service David Sterling to discuss financial support for the package as well as the long-term recovery of the city centre.