Michael D Higgins has welcomed his re-election as president of Ireland as a vote for hope over fear.
He secured his second term in office with a landslide margin of more than 55% of the vote.
All 40 constituencies around Ireland were declared shortly after 7.30pm. Some 1,492,338 people voted.
Mr Higgins said: "The people have made a choice as to which version of Irishness they want reflected at home and abroad.
"It is the making of hope they wish to share rather than the experience of any exploitation of division or fear."
He said his version of Ireland is one which draws on traditional genius and contemporary creativity.
"The presidency belongs not only to any one person but to the people of Ireland.
"I will be a president for all the people, for those who voted for me and those who did not.
There were loud cheers as the 77-year-old poet, professor and campaigner embraced friends and supporters as he celebrated his victory.
Ireland's premier Leo Varadkar hailed Mr Higgins's re-election as an "historic victory".
Businessman Peter Casey, initially an outside contender whose last-minute surge in the polls following critical comments about the Travelling community saw him propelled into second place, got 23% of the vote.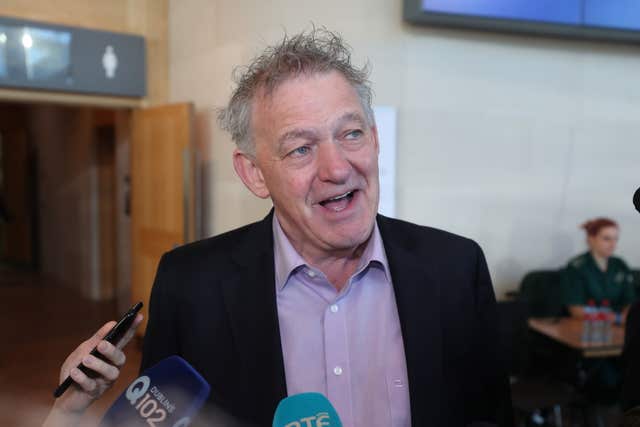 Mr Higgins, who has served at almost every level of politics, is a fluent Irish speaker and a long-time campaigner for equality.
He made history in 2014 when he became the first Irish president to undertake an official state visit to the UK.
The father-of-four attracted criticism when he labelled Fidel Castro, the former Cuban leader, as a "giant among global leaders" after his death.
He has long championed an ethical Republic and has repeatedly addressed issues surrounding memory, commemoration, identity and the conflicting traditions on the island.
The refugee crisis in Europe and the plight of migrants has been a favourite topic, as well as the importance of the arts and Ireland's great literary tradition.