The fiancee of Jamal Khashoggi has called for the "evil criminals and their cowardly political masters" to be held to account for his death.
Speaking at a memorial event held in Westminster, Hatice Cengiz, through a translator, said: "I believe that the Saudi regime knows where his body is.
"They should answer my demand, for this is not only the demand of a fiancee, but a human and Islamic demand, from everyone, every nation."
She also expressed disappointment in the actions of leaders in other countries and called for US President Donald Trump to "help reveal the truth and ensure justice be served".
Mr Khashoggi, a former Saudi insider and US resident, was killed in Saudi Arabia's consulate in Istanbul on October 2.
The Washington Post columnist was picking up paperwork from the consulate needed for his upcoming marriage.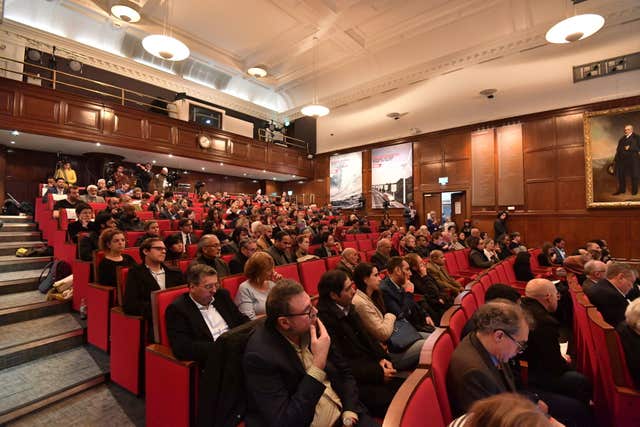 She said: "If only I knew what would happen, I would have entered the consulate myself.
"If only I knew that would be the last time I would see my Jamal, his smile, hear his laughter, I would have stood in front of that murderous team myself."
The event on Monday was organised by the Middle East Monitor (MEMO), in association with the Al Sharq Forum.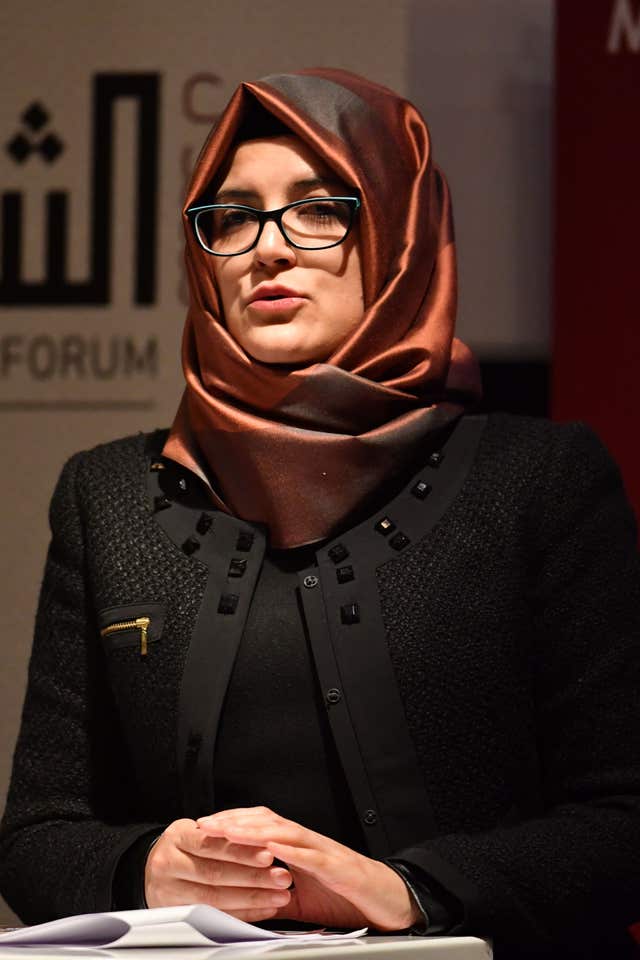 Other speakers at the memorial included Crispin Blunt MP and Michelle Stanistreet, Secretary General of the National Union of Journalists (NUJ).
Wadah Khanfar, president of the Al Sharq Forum and former director general of Al Jazeera, spoke about Mr Khashoggi, who he referred to as a friend.
Mr Khanfar said: "Jamal could have had the opportunity to live very comfortably in Saudi Arabia, could have accepted to be an adviser to the regime there, could have had the most comfortable life.
"But he gave up all of that and chose to live free and we should choose the same."