A council has been fined £300,000 for health and safety failings which led to a 15-year-old boy being run over and killed by his school's minibus.
Ashley Talbot was killed when he ran into the path of the minibus on school grounds, after Bridgend County Borough Council failed to address concerns over pupils crossing a road to catch their bus home.
A court heard the schoolboy's death could have been avoided if council officials applied changes recommended by its own safety adviser six years before the fatal collision at 1,100-pupil Maesteg Comprehensive School in Bridgend, South Wales.
Health and safety adviser Steven Nelson identified issues regarding the school's design before it opened its doors in September 2008, which related to drop-off points, safe walkways and limited parking space for school buses.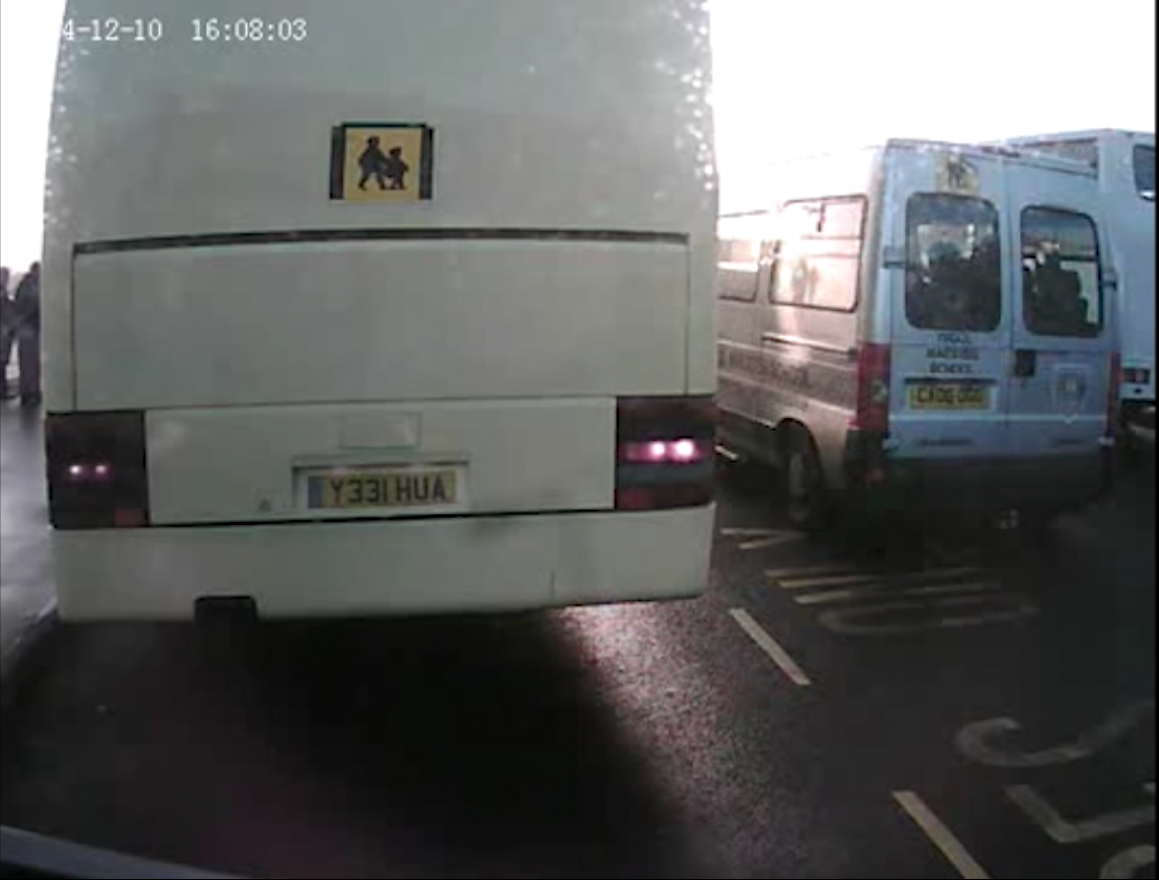 The school later came up with a "solution" involving some buses being parked either side of a road further down from the school's bus bays, with traffic allowed to move along the road in the space between them.
Teachers and school bus drivers later witnessed several "near misses" involving children running into traffic when crossing from one side of the road to the other, but none were officially reported.
Ashley was killed on December 10, 2014, after being hit by a minibus driven by PE teacher Christopher Brooks who was travelling between the parked buses.
CCTV stills show the moments before the white minibus, which was driven at a safe speed, collides with Ashley who died from his injuries.
Another boy, who cannot be named, was also injured but survived. No action was taken against Mr Brooks.
Bridgend council admitted its failings following an investigation by the Health and Safety Executive, and representatives of the council appeared at Cardiff Crown Court on Friday where it was punished with a £300,000 fine.
Prosecutor Simon Morgan said the period of time over which the breached occurred over was "excessively long".
He said: "There were huge amounts of guidance available at the time and the council failed to comply."
Anthony Vines, representing the Bridgend council, said it expressed its "deep regret for the circumstances which led to Ashley's death."
Mr Vines said since the incident, the council had reviewed health and safety risks at all council-owned sites.
Recorder of Cardiff Judge Eleri Rees said Ashley's death "could have been avoided", adding safety concerns had fallen "on deaf ears".
She said: "This was far from an isolated occurrence. There were over 1,100 children leaving school every afternoon. A large number of children were at risk."
Solicitor Graham Balmforth read a statement outside court on behalf of Ashley's parents Jon and Melanie Talbot, which said Bridgend council had still yet to apologise for their son's death.
He said: "In spite of the years of investigations by the HSE, the coroner, and the police, there has still not been any apology to the family for the death of their only son.
"It would appear it's easier for those who hold office to pay a fine rather than act with human decency."
Lindsay Harvey, corporate director for education and family support at Bridgend council, said: "We deeply regret the tragic circumstances which led to the death of young Ashley Talbot.
"The council acknowledges it should have done more to make sure pupils were safe from the risk posed by moving vehicles as they approached buses at the end of the school day."