The director of Glasgow School of Art is to step down as work continues to save the institution's fire-damaged Mackintosh building.
Professor Tom Inns spoke of the challenges he has faced in his five-year tenure, when the renowned building was twice devastated by fire – in May 2014 and again in June this year.
He described GSA as an "exceptional place" and said he would miss the creative energy of the staff and students.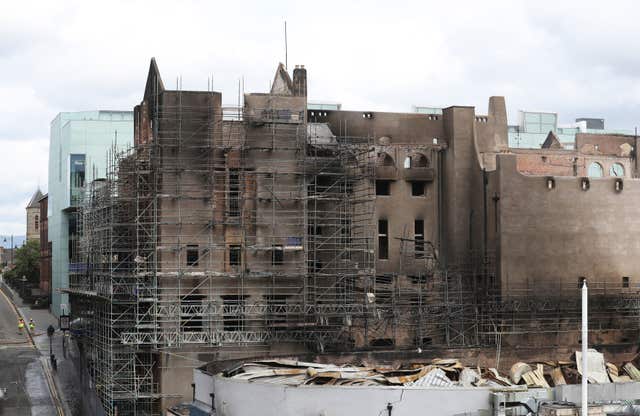 "I have led GSA through the challenges of fire recovery twice and a restoration of the Mackintosh Building, whilst simultaneously extending GSA's global reputation, delivering growth, opening up opportunities for disadvantaged students and transforming other parts of GSA's estate.
"It is now time for a new director to work with the Board to deliver the future vision for GSA."
Until a successor has been appointed, the GSA will be led by the school's deputy directors Professor Irene McAra-McWilliam and Professor Ken Neil.
Chair of the Board of Governors, Muriel Gray, added: "On behalf of the GSA Board and all at the School I would like to wish Tom all the very best for the future.
"He has had the most challenging tenure at the helm of GSA and we are truly grateful for all his enormous commitment and hard work – especially over the course of the past few months."