Broadcaster Paul Gambaccini has told of how his husband "saved his life" after being accused of historical sex allegations.
Dubbed the Professor of Pop, Gambaccini spoke after winning a payout from prosecutors over the unfounded claims.
The former BBC Radio One presenter was arrested in October 2013 over a claim he sexually assaulted two teenage boys as part of Operation Yewtree, set up in the wake of the revelations about paedophile Jimmy Savile.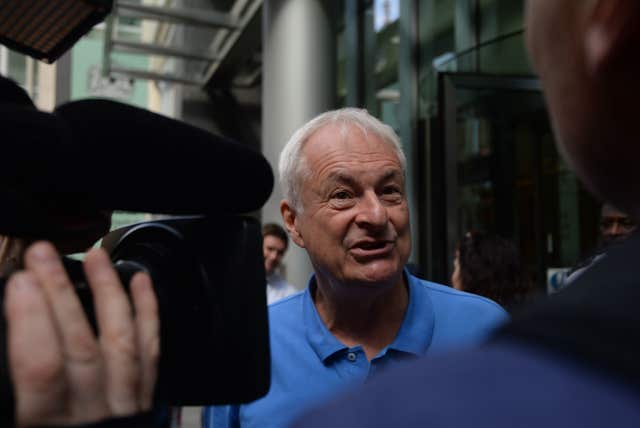 He told the Daily Mail: "I was too angry to cry. Anger management is the big challenge."
Speaking about his husband Christopher Sherwood, the New York native said: "He saved my life. I don't want to imagine what it would have been like not having a loving spouse through all of this."
Confidentiality clauses in the agreement mean the amount paid to the Pick of the Pops presenter cannot be disclosed, sources said.
He has previously described the episode as a celebrity "witch hunt", and has called for rape suspects to be given anonymity until charged.
He said in 2015: "The man on the street is known to the people he has met in his life. The celebrity is known to the people he has met in his life, plus millions of others.
"So when you invite the public to accuse a celebrity, you have a pool of people who include not only possibly people who have been abused, but many people to whom a celebrity may have satisfied an emotional need throughout the years even without knowing it. And this is precisely what has happened."
He said he "wasn't surprised" to be accused, as he had previously spoken publicly about Jimmy Savile's crimes and was once pictured alongside him on a newspaper front page, creating an association in the public's mind.
A CPS spokeswoman said: "We have reached an agreement without admission of liability".