British sailor Alex Thomson has criticised the Government by claiming "our country just doesn't fund sport".
Speaking ahead of his bid to win the Route du Rhum, which began on Sunday, he said "it kind of beggars belief" that the UK does not try to get children "hooked on sport" at school.
The 44-year-old told the Press Association he believed more money should be put into sailing as it teaches children valuable life skills.
Before setting off from the French port of Saint Malo, Mr Thomson said: "To me, our country just doesn't fund sport.
"I mean, it funds sport and lots of money goes to gold medals and I'm all for that, I think it's brilliant.
"Why not have the best funded, most organised team in the world – it's great. And we win gold medals because it makes the country feel good.
"But if I win the Vendee, I think a lot of people will feel pretty good about it."
"Not just because it makes us feel good and the energy and the endorphins… but you know, we have a problem with obesity.
"70% is what we eat and I know the Government are tackling that with sugar taxes and all the rest of it – but 30% is the exercise we are doing."
He added: "All our kids, they've got to go to school and that's where we have to get them hooked on sport – at school.
"It kind of beggars belief we don't do that.
"I think it is changing – kids are learning academia at school, but now I think people are starting to recognise you don't have to go to university."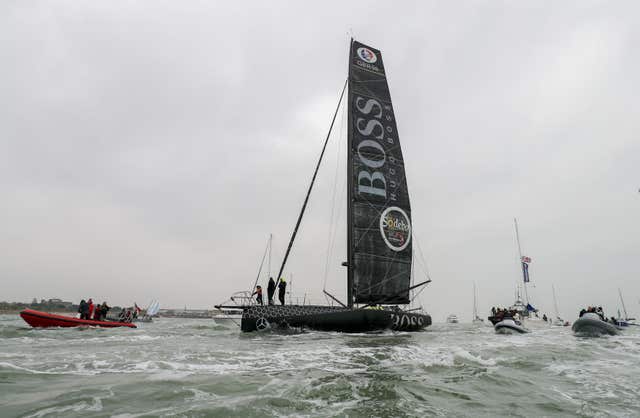 Addressing the issue of funding for sailing itself, Mr Thomson said: "The bit that you're not taught at school is the life skills – and sport has the ability to be able to provide those life skills.
"And to me sailing is the best way of doing it. You put a kid in a single-handed dinghy – it teaches them independence. Put them in a double-handed boat – it teaches them teamwork.
"So the curriculum at school should be way more focused in a sporting direction. Not just for the high-achievers, but all of us. Sport is about having fun.
"To me sailing is one of the best way for kids to have fun and teach them life skills."