A ghostly shot of the flight paths of Daubenton's bats, which took months to capture, has scooped top prize in this year's British Wildlife Photography Awards.
A portrait of a badger, a great skua eating a puffin, a magpie on railings in the snow, a close-up of a nursery web spider waiting among petals for her prey, and grey seals being released were among the winning shots in the contest.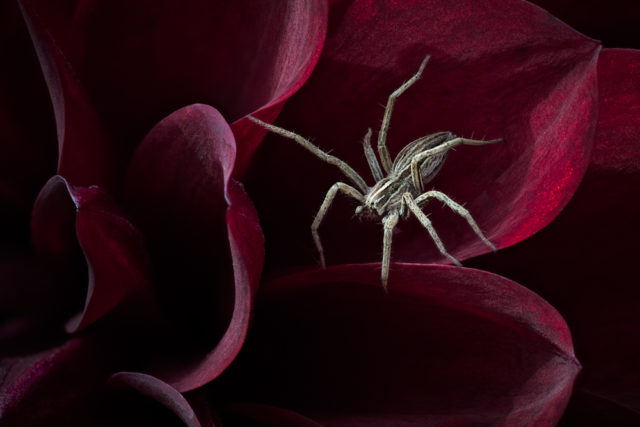 Capturing the flight of the high-speed mammals in the dark required an infrared camera and lighting system that was 14 months in development, and as the bats are a protected species they were photographed following advice from conservation experts.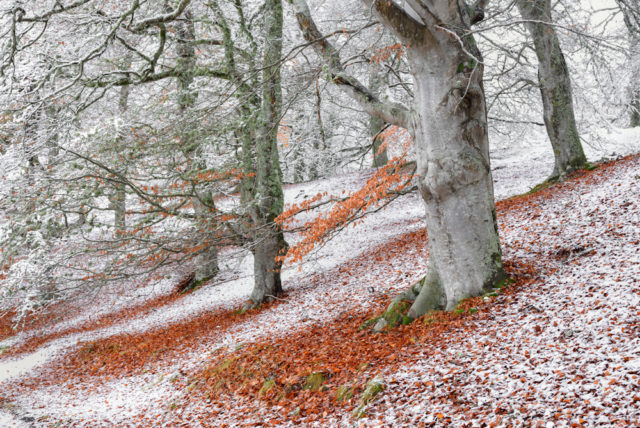 "My artistic intent was to capture this extraordinary little bat's speed of movement and hunting flight path, but the journey to success was littered with disappointing failures."
He said he was supported by fellow photographers in his endeavour, which saw him experience a "huge gradient of emotion".
"And then the natural highs of those lightbulb moments, when new ideas blossomed, problems were solved and the project inched closer towards the potential to win this exceptional accolade."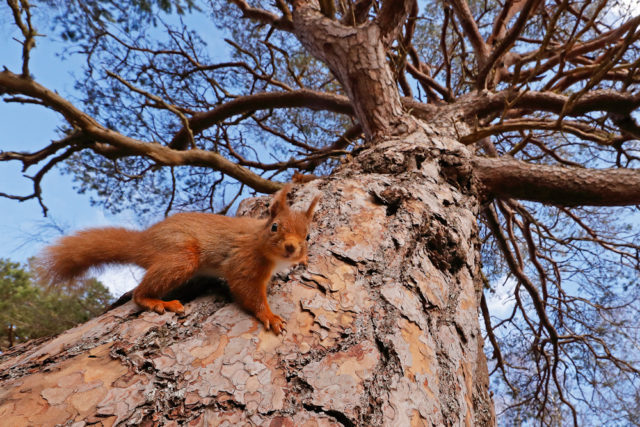 In the junior categories, Ivan Carter, 17, from Deal in Kent, won for his shot of common tadpoles, and nine-year-old Lucy Farrell, from Sunderland, Tyne and Wear, scooped top prize for a close-up of a cockchafer beetle.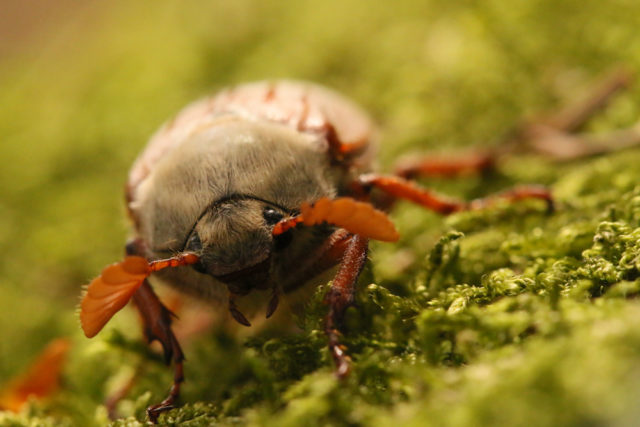 "It is also a snapshot of Britain's diverse and beautiful wildlife, at a time when these wild creatures – and the places where they live – are under threat as never before."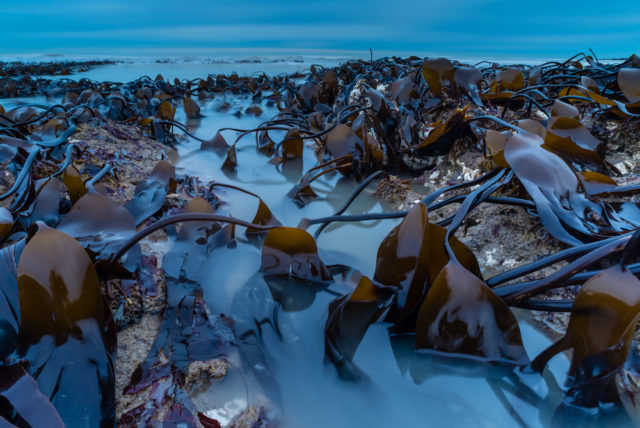 The category winners are:
Black and white – Contrails At Dawn (Daubenton's bats), Paul Colley, from Swindon, Wiltshire
Coast and marine – Storm Gull (lesser black-backed gull),  Craig Denford, from Frimley, Surrey
Animal portraits – Bean (badger), Tesni Ward, from Chesterfield, Derbyshire
Animal behaviour – Life And Death At The Edge Of The World (great skua and puffin), Sunil Gopalan, from Middleton, Wisconsin, USA
Urban wildlife – Magpie In The Snow, Christopher Swan, from Glasgow
Hidden Britain – Waiting For Her Prey (nursery web spider), Andrew McCarthy, from Dunchideock, Devon
Wild woods – Seasonal Overlap (European beech), James Roddie, from Avoch, Ross-Shire
Habitat – Spectacular Isolation (mountain hare), Andrew Parkinson, from Crich, Derbyshire
Botanical – Kelp Bed At Dawn (Oarweed), Robert Canis, from Sittingbourne, Kent
Close to nature – Goose Barnacles, David Bennett, Rhes-y-cae, Flintshire
British seasons – Seasonal Scottish Red Squirrels, Neil Mcintyre, from Aviemore,  Cairngorms National Park
Documentary series – Rehabilitated Grey Seals Being Released Into The Wild, Cornwall, Ben Watkins, from Weybridge, Surrey
Wildlife in HD video – Industrial Evolution, Sam Oakes, from Richmond, North Yorkshire
Under 12 category – Who Says Bugs Aren't Cute (cockchafer), Lucy Farrell, from Sunderland, Tyne and Wear
12-18 years category – Eye Of The Spawn (Common Tadpoles), Ivan Carter, from Deal, Kent