Demand for new cars fell by 2.9% last month, figures show.
Almost 153,600 new cars were registered in October compared with nearly 158,200 during the same month in 2017, the Society of Motor Manufacturers and Traders (SMMT) said.
Registrations are down 7.2% this year compared with the first 10 months of last year.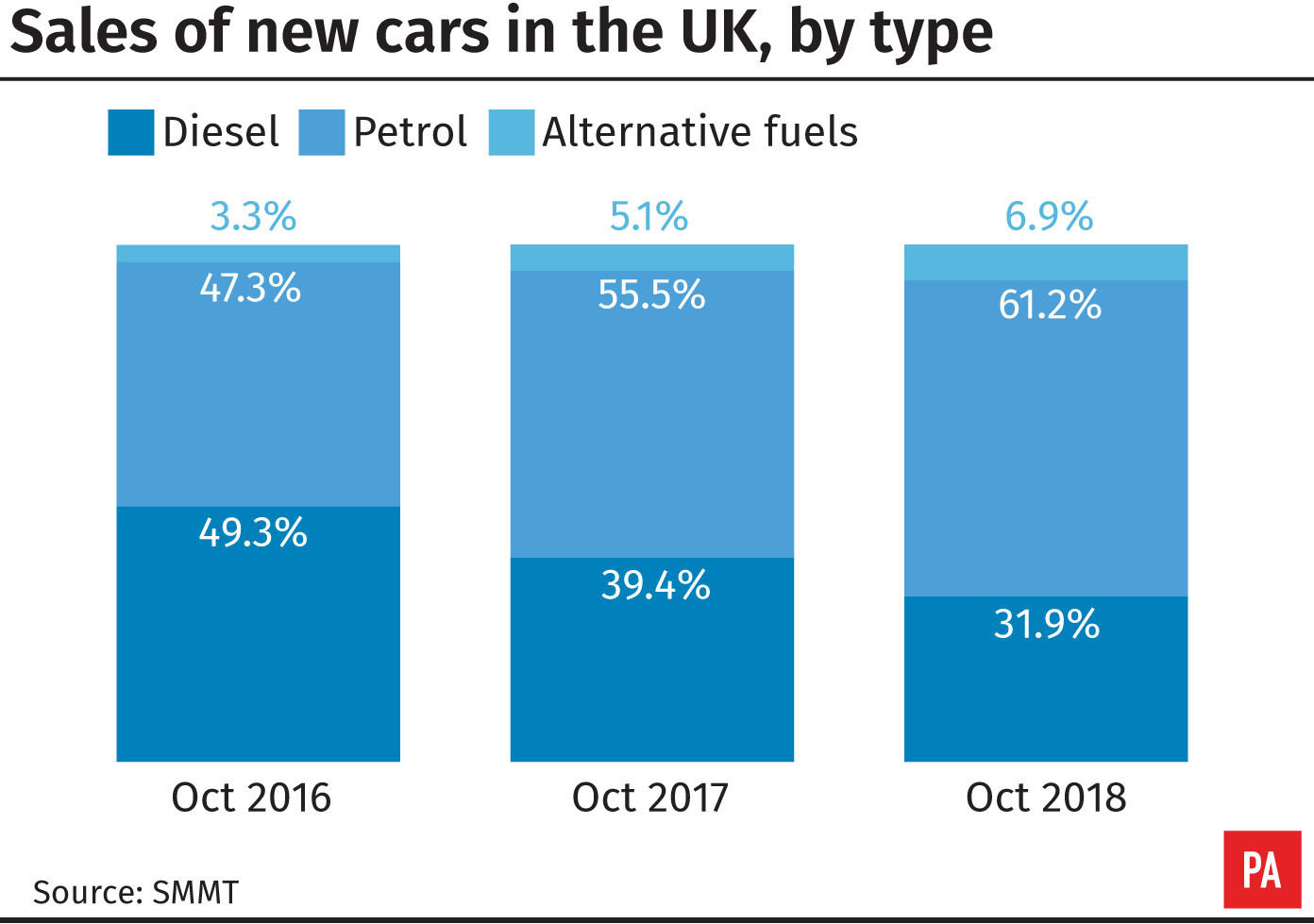 The SMMT said there has been a shortage of some car brands caused by backlogs at testing centres, amid tougher emissions regulations introduced in the European Union.
There has also been growing concern about the impact of diesel car emissions on air quality and uncertainty about what taxes and restrictions will be introduced on them.
Demand for alternatively fuelled vehicles (AFVs) such as hybrids and pure electrics increased by 30.7% to take a market share of 6.9%.
This was partly boosted by the Government's announcement on October 11 that grants for AFVs would be slashed.
SMMT chief executive Mike Hawes said: "Vehicle Excise Duty upheaval, regulatory changes and confusion over diesel have all made their mark on the market this year so it's good to see plug-in registrations buck the trend.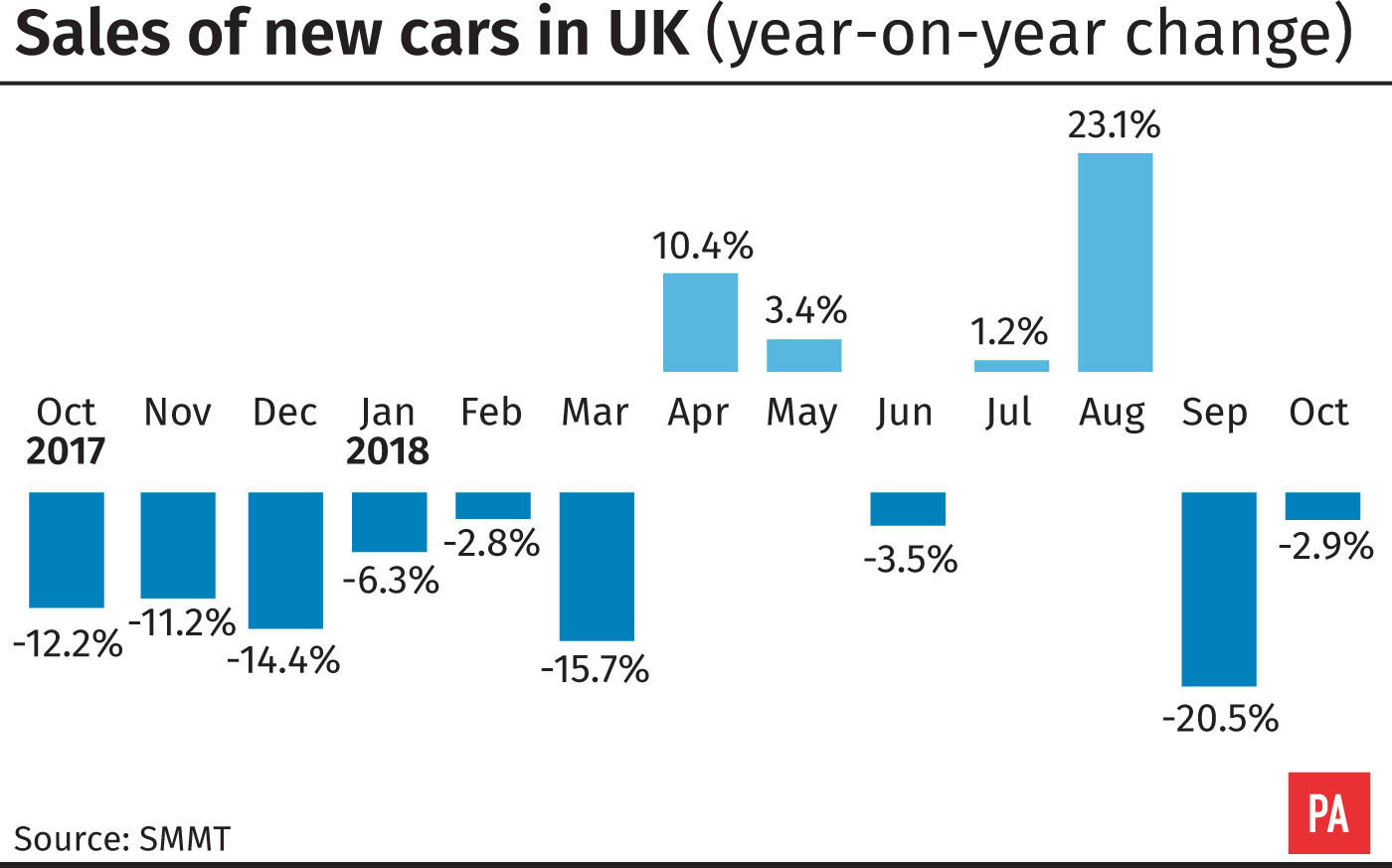 "We've always said that world-class ambitions require world-class incentives and, even before the cuts to the grant, those ambitions were challenging.
"We need policies that encourage rather than confuse."