A war veteran who nearly lost his eyesight in Iraq has told how the courage shown by his forefathers during the world wars helped inspire him to pursue a military career.
According to Simon Brown, the values demonstrated by his great-grandfather, who joined the Army shortly before the start of the First World War, have been passed down through the generations of his family.
The 39-year-old told how Joseph Brown served in Gallipoli at the start of the Great War, before fighting in the Second Battle of Ypres and the Battle of Passchendaele.
His great-grandfather's reluctance to speak of his wartime experiences meant that Simon's family only recently discovered a Croix de Guerre medal won for his bravery during the Battle of the Somme.
Simon, of Morley, Leeds, added: "We were stunned and astonished that he had been through these really horrific battles and had come out through the other side."
That same spirit was also shown by Simon's grandfather, Sydney Brown, who joined the Army as a staff-driver in the early days of the Second World War.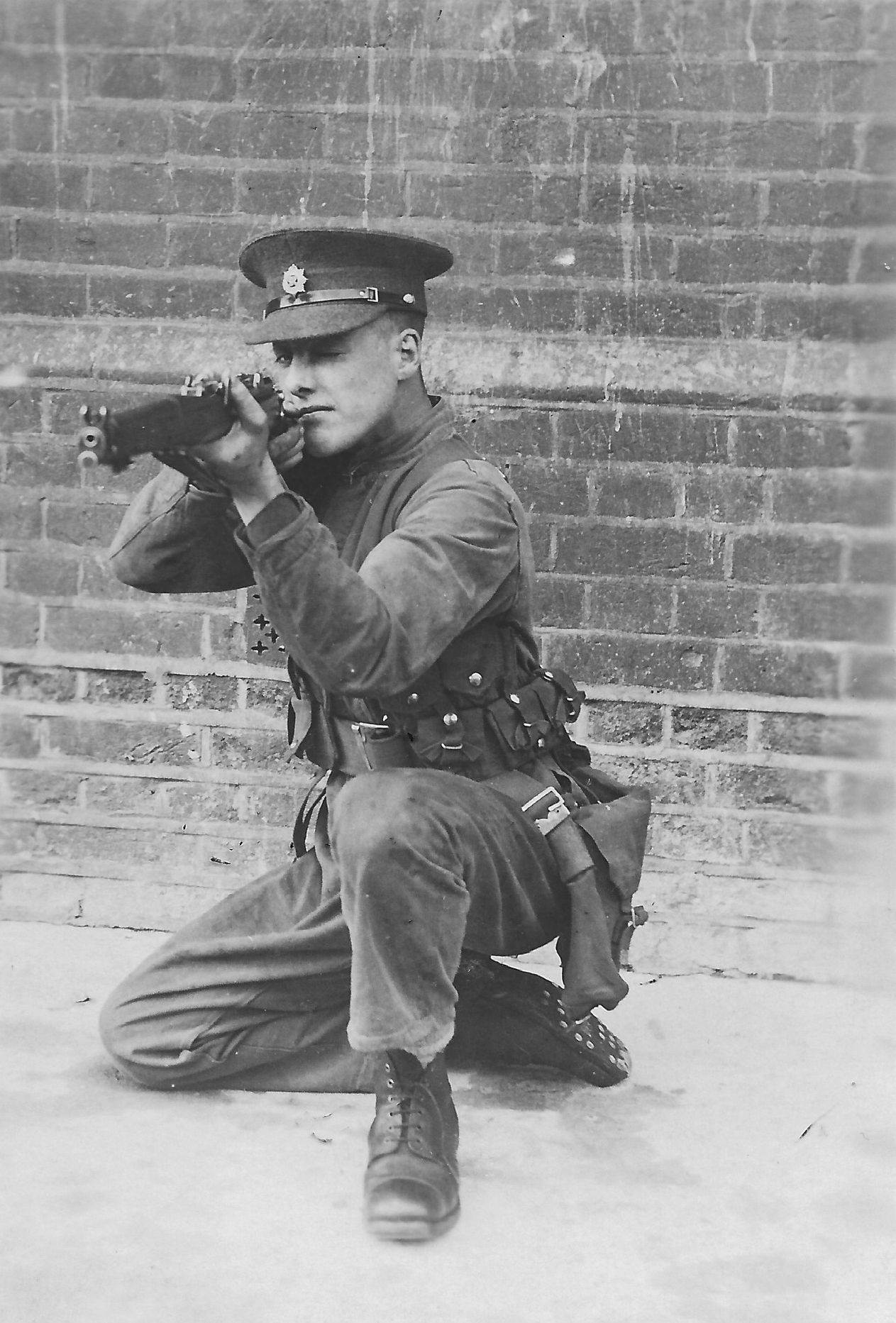 "It shows that fine line between stupidity and bravery that I think our family walks", Simon added.
Between 1968 and 1978 his father, Mike Brown, was part of the RAF, acting as part of the Coastal Command during the Cold War.
Discussing his proud family lineage, Simon, who joined the Army in 1997, said: "Those values that were in our family from their service were put into us as kids.
"That's why when I was called to do my job I did, and fought on and carried through with every intention of surviving."
He joined as a mechanic in the Royal Electrical and Mechanical Engineers, going on to serve in Bosnia and Iraq as part of what he calls the "Afghanistan generation".
While serving in Basra, Simon's life changed dramatically when, on December 6 2006, he was hit by sniper fire as he led a mission to recover a stranded vehicle.
The bullet shattered both his cheekbones, destroying his left eye and severely damaging his right eye.
Discussing how his family's military history helped them understand his state of mind at that time, Simon said: "They've been through it, they might have lost friends or seen injuries, so they weren't frightened of it and I think that was quite useful and helpful for me.
"They were tolerant of how I felt and my mood swings, in a way that a family that had never experienced that would have struggled with."
On Sunday, he is set to wear the medals won by his grandfather and great-grandfather as he marches to the Cenotaph for the 11th year in succession.
Discussing the importance of remembering the sacrifice of people like his relatives, he said: "War is not something to be proud of, but I think we can be proud of the courage and sacrifice of those who represent us in it.
"The situation itself is horrible, but we can learn from the courage and determination of those who stood up and said no to tyranny.
"Knowing that my family was part of that collective 'no' is something that I'm proud of."