Communities across the UK and Ireland have come together in remembrance of all those who died in the armed forces, ahead of Armistice Day on Sunday.
Streets and landmarks have bloomed red with poppies and decorative panels as the country prepares to mark the 100th anniversary of the end of the First World War.
Here are some of the most striking, inspired and creative displays commemorating fallen heroes.
Poppy Road, West Midlands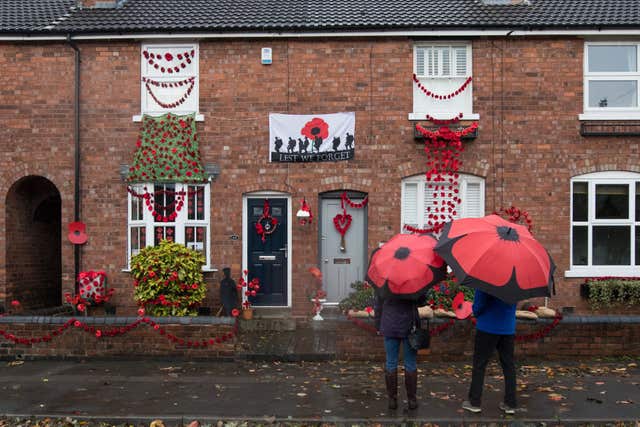 The display on Station Road, organised by Aldridge Great War Project and Aldridge Local History Society, spans some 100 homes.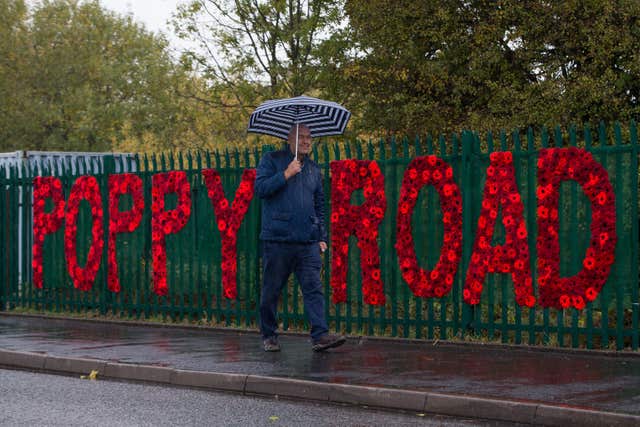 Falling Poppies, Salisbury Cathedral
The Falling Poppies project will run until November 11 to help raise awareness of its Thank You campaign, which invites people to give thanks for the sacrifices made by the First World War generation.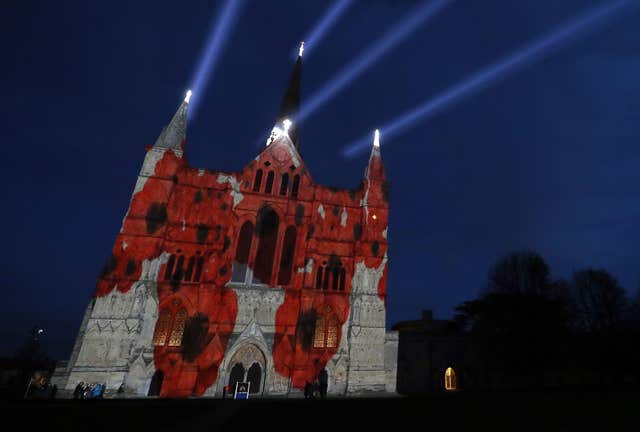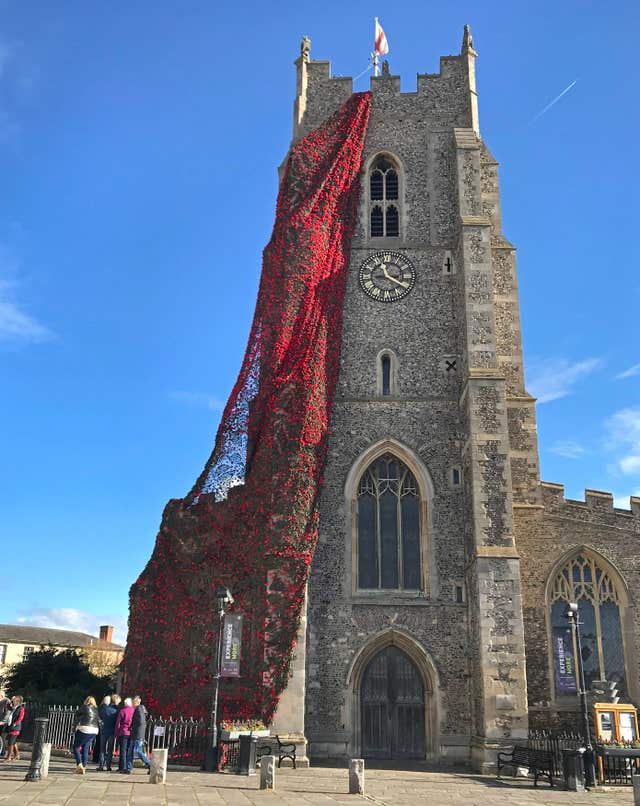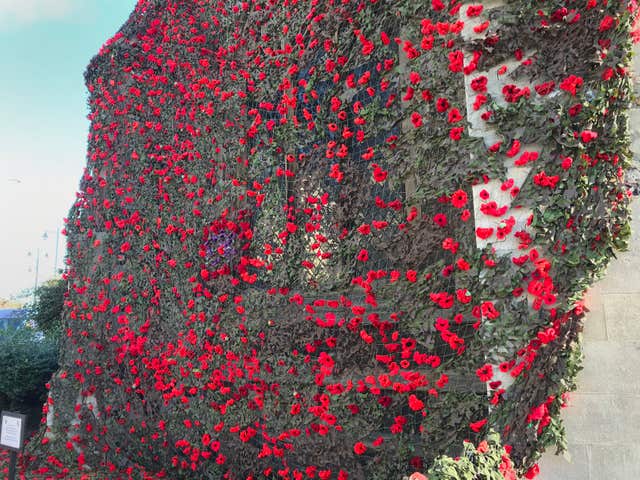 "It's amazing," she said. "Every time I go out there there are crowds of people just taking photos."
Poppy yarn bombers, Pembrokeshire
Their Name Liveth at Holyrood, Edinburgh
David Allfrey, chief executive of The Royal Edinburgh Military Tattoo, said: "This event is hugely important and will help us to reflect upon all we've learned over the past century, and in particular these previous four years.
The Fallen, St Patrick's Cathedral, Dublin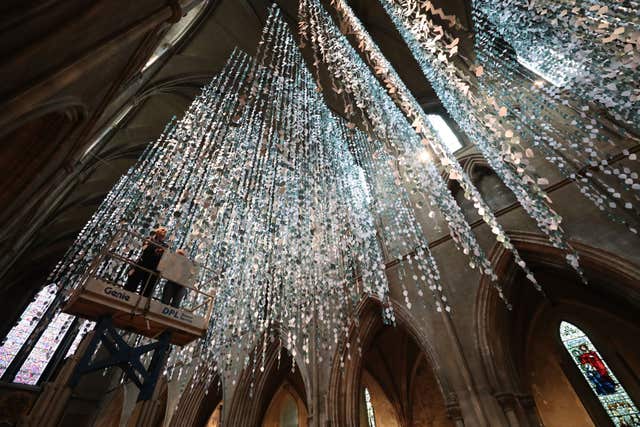 Some 36,000 handwritten messages on leaf-shaped pieces of paper were hung from the ceiling, one for each Irish man or woman who died in the First World War.
"It looks beautiful but it also goes much deeper than that as well when people realise the enormity of what each leaf means and what it represents."
Fields of Remembrance, nationwide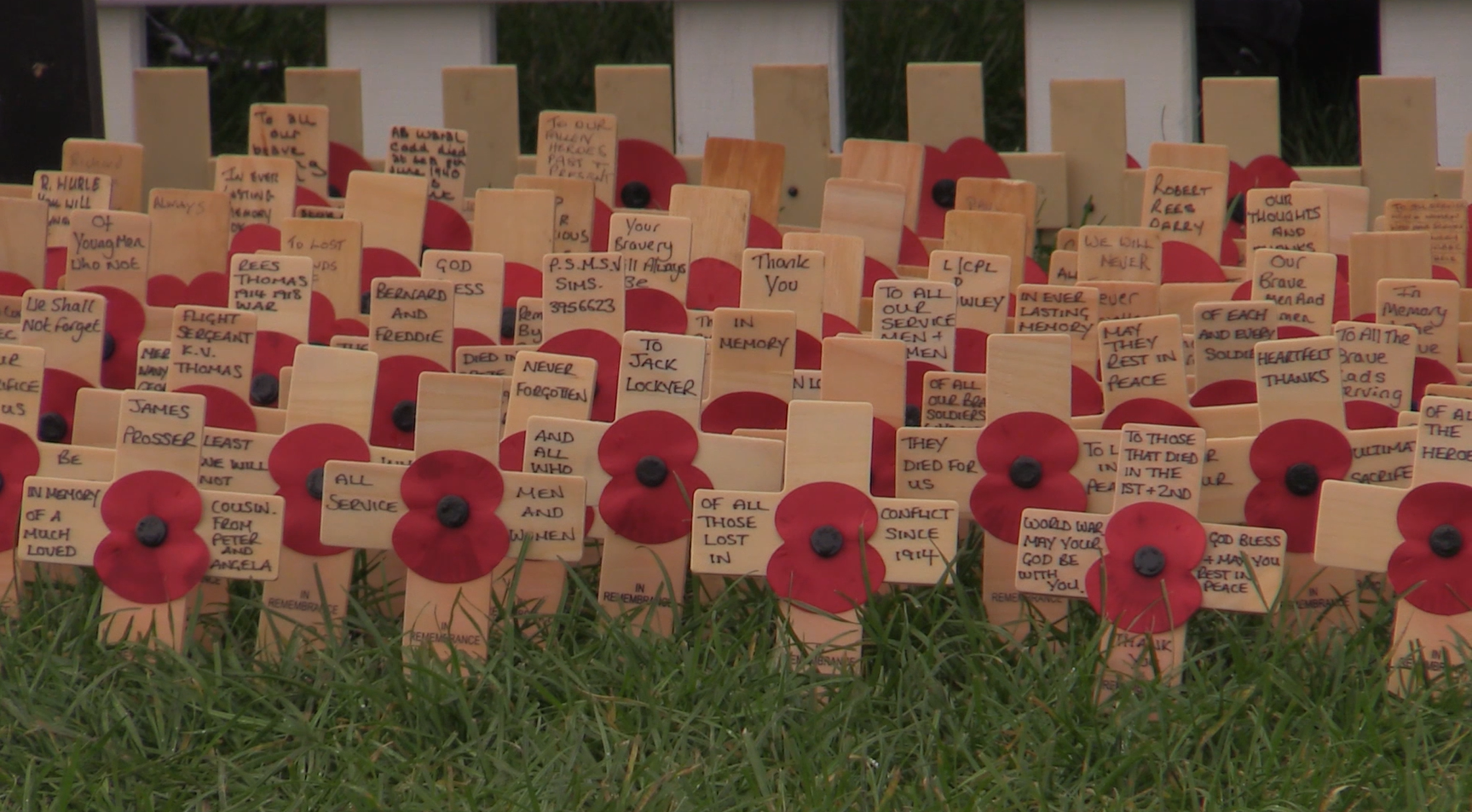 Cardiff Castle holds more than 6,000 crosses and commemorative markers with each featuring a personal message in memory of servicemen and women who died in the First World War.
Shrouds of the Somme, London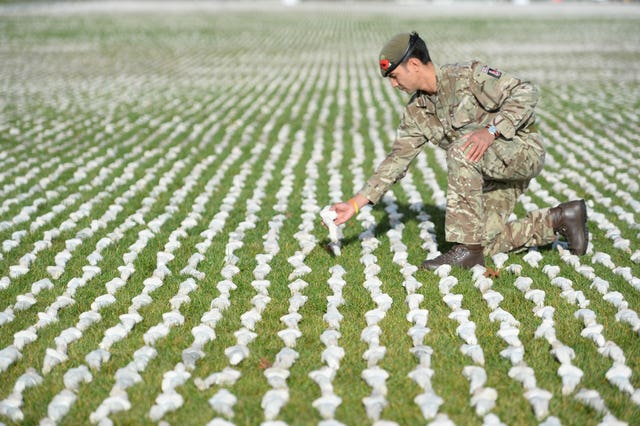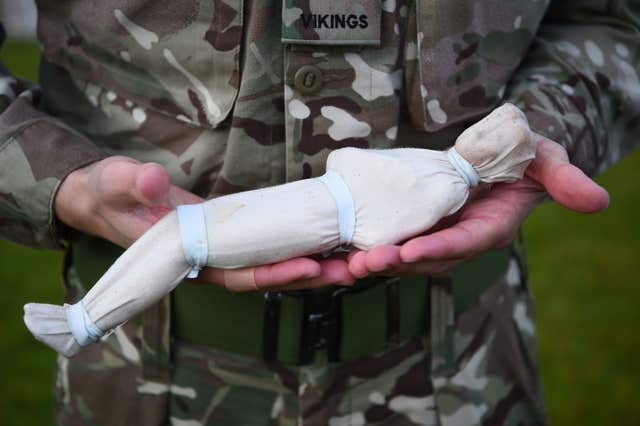 Beyond the Deepening Shadow, Tower of London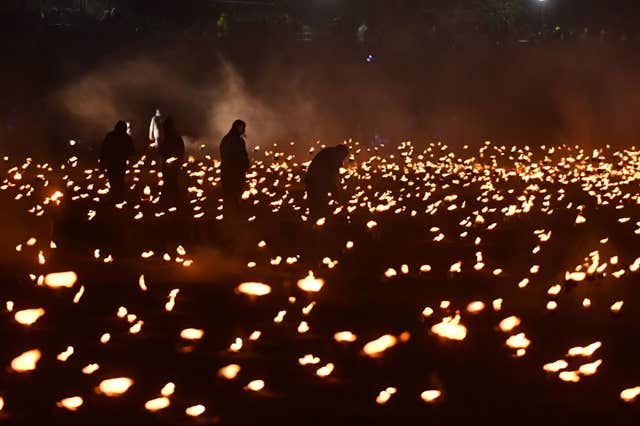 10,000 flames in total will be lit and will be accompanied by a commissioned sound installation featuring choral music and words from war poet Mary Borden's Sonnets to a Soldier.