A man who died in a horror car crash with his one-year-old son and two other adults was "full of life" and devoted to his children, his devastated family have said.
Adnan Ashraf Jarral, 35, and his son Usman Adnan Jarral died when Mr Jarrel's VW people carrier was hit by a VW Golf which was being pursued by police in Sheffield.
Husband and wife Miroslav Duna, 50, and Vlasta Dunova, 41, also died in the crash on Friday evening.
Their 22-year-old daughter Nikola Dunova was injured and remains in hospital in a serious but stable condition, and her daughter Livia Matova, three, is in a critical condition, South Yorkshire Police said.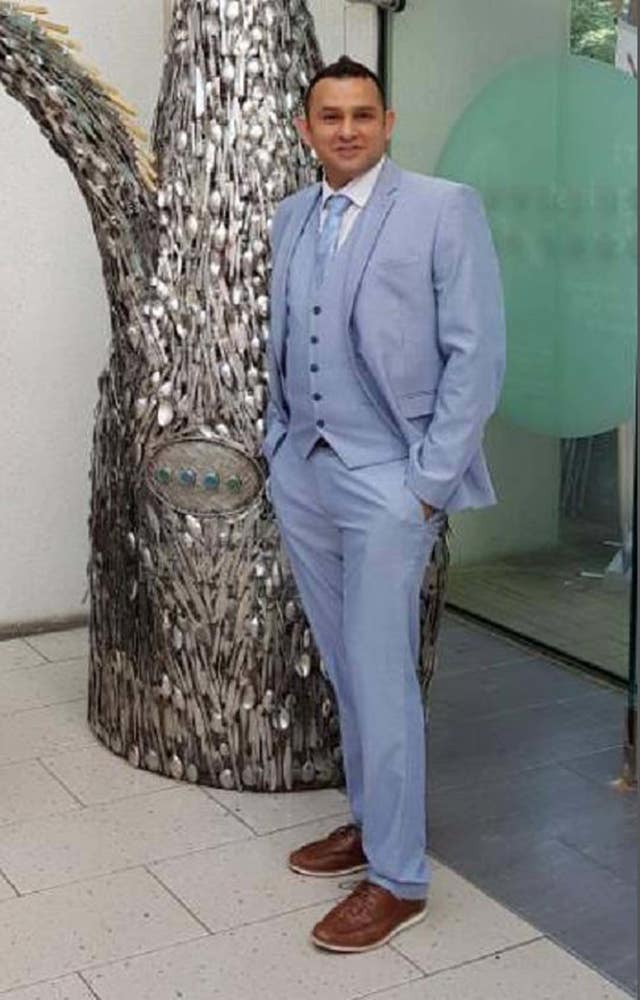 His uncle Shafqat Mirza said his nephew was a "humble and polite" man who was extremely proud of his two sons and his stepson.
Mr Mirza said: "It's been absolutely devastating for all of us and all the family.
"Here we have a young man who was with us, around us, always asking everybody how we are, and now we find that he is no longer with us. It's something that we can't come to terms with.
"It was absolutely horrific. So devastating."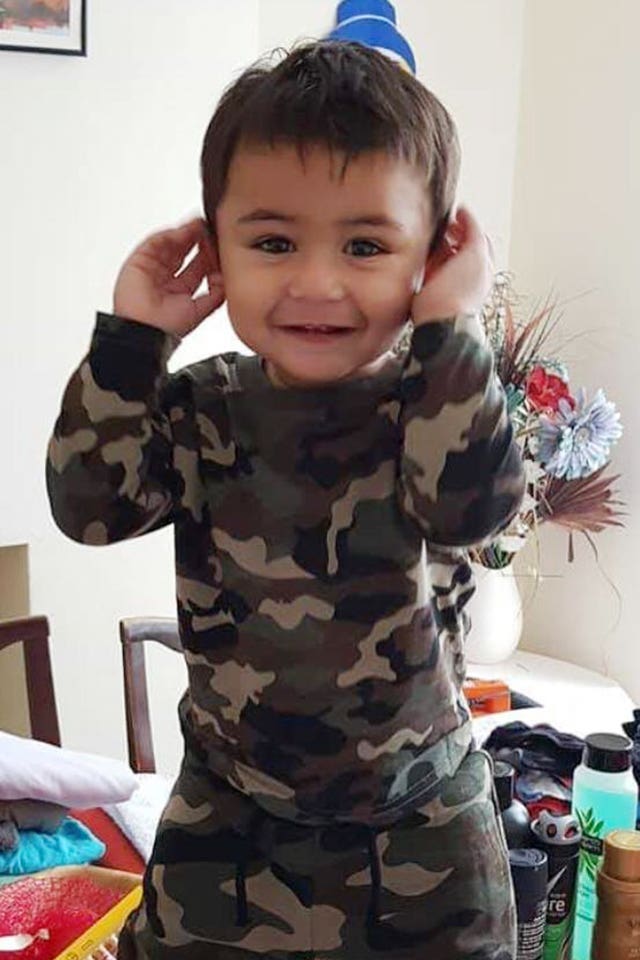 He was speaking as relatives and members of the community gathered at the family's mosque.
He said his nephew, who was born in Pakistan and came to Britain as a business student, left another son, aged three, and a six-year-old stepson.
He said factory worker Mr Jarral was always updating Facebook when Usman would say a word or start to walk.
"He was always posting about how proud he is," he said. "He was an absolutely devoted father. I'm a father myself but I think he was two steps ahead of me."
Mr Mirza said his nephew got married few years ago and he and his wife were "very closely bonded together".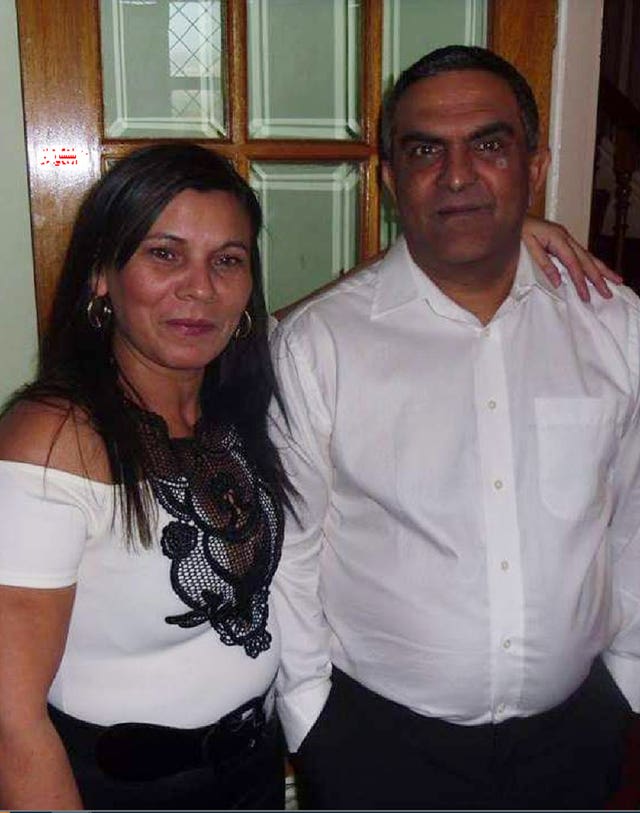 He said the couple had been planning a trip to Mecca at the end of the month. He added that they had a lot of friends in the Slovakian community and Mr Jarral had learned the Slovakian language.
It is understood Mr Duna, Mrs Dunova, their daughter and granddaughter were friends from Mrs Jarral's side of the family.
The crash happened outside the home of Tufail Hussain, 80, who was one of the first people to get to the wreckage.
He said: "It was just terrible. It's the worst thing I have ever seen.
"The whole of Darnall is in shock. We are all traumatised and it will take a long time for us to get over this."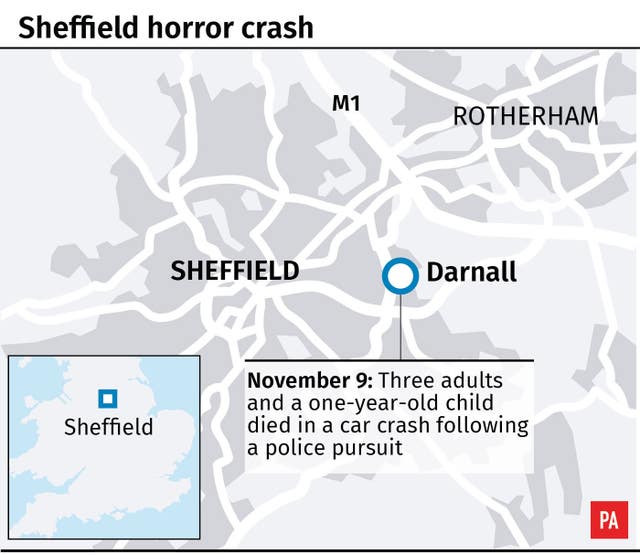 A local midwife also tried to help the injured.
Flowers were left by the side of the road on Sunday morning.
The three males who were in the Golf – aged 17, 18 and 23 – were arrested at the scene and remain in custody.
The Independent Office for Police Conduct (IOPC) has launched an investigation.
Temporary Detective Chief Inspector Jude Ashmore, from South Yorkshire Police, said: "We are continuing to support both families and we have specially trained officers with them. My thoughts are with them and I'd ask that people continue to respect their privacy as they try to digest what's happened.
"I'd urge anyone who saw what happened to speak to them, you may have important information and officers can also offer and direct to any necessary support if you need it."