The number of homicides in London so far this year has now matched the total in the whole of 2017.
A grim spate of bloodshed in the capital, including the week from October 31 when there were five stab murders, has brought the total to 118.
This is equal to the number in the whole of 2017, according to Home Office figures, excluding the 13 victims of the terrorist attacks at Westminster Bridge, London Bridge and Finsbury Park.
The latest incident involved the death of a 35-year-old woman who suffered an abdominal wound at an address in Ilford, east London, on Monday. A 50-year-old man was arrested on suspicion of murder.
The official Metropolitan Police tally of violent deaths this year is 120, but the figure takes in two cases that are being treated as self-defence.
The remainder include 68 stabbings, 12 shootings and two deaths involving a knife and a gun.
A third of the cases (42) involved victims aged 16 to 24, while 20 were teenagers.
Among the victims aged 16 to 24, 30 were stabbed, nine were shot, two died in attacks involving a knife and a gun, and one died in a fall.
For the teenagers aged 15 to 19, six were shot and 14 were stabbed.
Levels of violent crime in the capital have remained a concern throughout the year, with monthly highs in February and March, when 18 homicides were recorded each month.
These were the second highest monthly totals recorded since April 2010.
The only higher peak was in June 2017 when there were 20, a figure that includes eight people killed in the London Bridge terror atrocity.
If this is excluded, the previous monthly peak was in April 2010 when there were 16.
In total, 111 homicides were recorded in 2016 and 122 in 2015 in the capital, according to Home Office data.
Before this the number of police-recorded homicides in London had been falling, from 164 in 2007 to 91 in 2014.
Looking at official figures for financial years, there was a peak in 2003/4 when there were 212, and then, bar one rise in 2010/11, the total gradually decreased until 2017/18 when it rose by 36% to 146.
In response to the bloodshed this year, the Metropolitan Police Violent Crime Task Force was set up, seizing 340 knives, 40 guns and 258 other offensive weapons in its first six months of operation, and making more than 1,350 arrests.
Mayor Sadiq Khan also announced plans for a Violence Reduction Unit that would adopt the public health approach to tackle violent crime that was successfully used in Glasgow.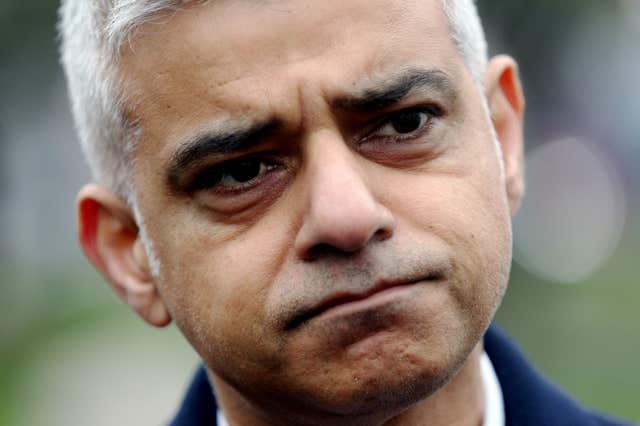 They are also known to take over innocent people's homes to use as a base for crime.
Middle class cocaine users have come under fire from a number of public figures, including the country's most senior police officer Scotland Yard Commissioner Cressida Dick, who pointed to the misery caused by the drugs trade.
Drill music, where rappers taunt rivals with lyrics laced with violence and threats, and the role of social media in escalating disputes have also come under the microscope, as have cuts to youth services and the police.